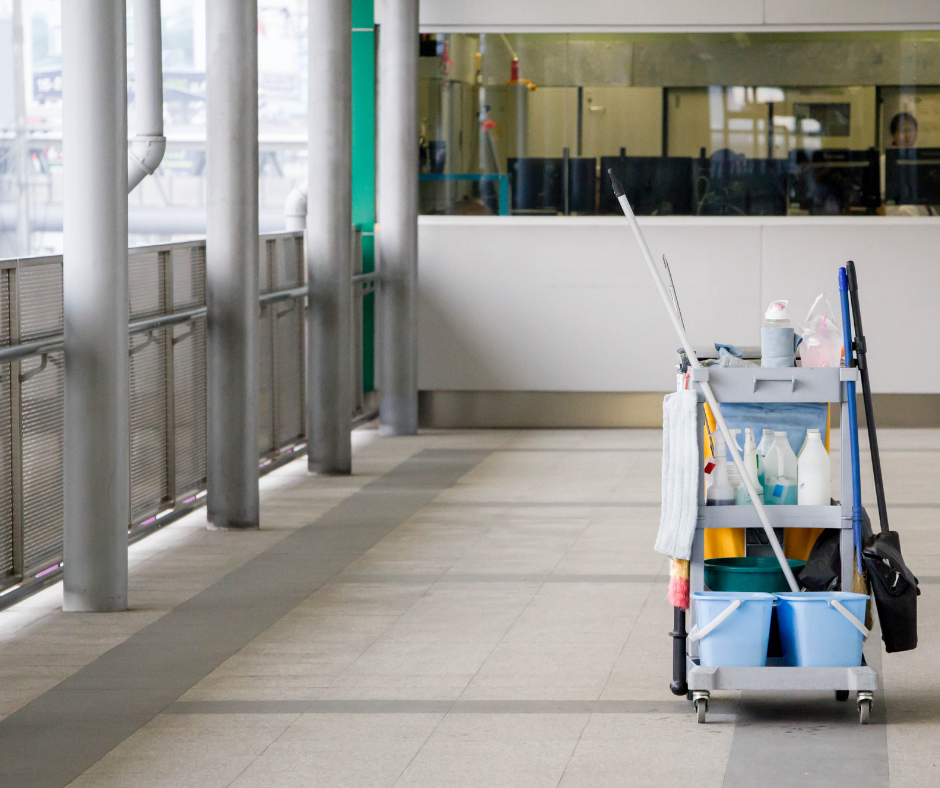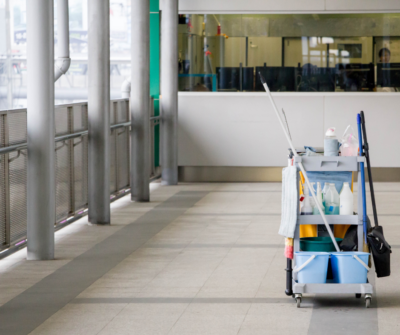 With Covid-19 and all its variants on everyone's mind, it has become more evident than ever that more tedious office cleaning services are necessary. Coronavirus has changed the current landscape of our work culture in offices, and all possible safety measures for any type of bacteria or virus should be in place. Accredited Building Services offers a variety of commercial cleaning services along with maintenance services perfect for any type of business.
While hard surfaces are not at the highest risk for the transmission coronavirus, surfaces need to be cleaned regularly due to contamination of other common bacteria and viruses that are lurking. Did you know that certain cleaning products need at least one minute of "open time" to properly disinfect a surface? Even though living in a world with coronavirus for approximately two years now, we must stay up to date and diligent with protocols and safety measures to provide a safe workspace.
Office Cleaning & Employee Safety
Accredited Building Services is following the CDC recommendations for sanitation during the pandemic. At ABS, we use EPA-recommended disinfectants to combat common bacteria and viruses. Door handles, desk surfaces, counters, tables, light switches, and faucet handles are cleaned thoroughly during every round of cleaning service in an office space. Our commercial cleaning solutions that combat Covid-19 can be suited for any office setup. With current quarantine suggestions by the CDC and in some cases, requirements, your employees
Reducing Employee Stress
Along with Covid-19, cold and flu season is upon us, and having commercial cleaning services that disinfect regularly is so very important to battle the germs and bacteria. A known benefit of regular cleaning is the alleviation of certain stressors felt by your staff. No one wants to miss work and fall behind because they or someone else is sick. With regular, scheduled commercial cleaning services, common cold and flu risks can be minimized.
While it may not be important to some, others may find an untidy workplace is quite a distraction. Some may even call it stressful or anxiety-inducing. Clutter can be a distraction, makes it more difficult for one to feel at ease while working, and can make some people overwhelmed. When employees are required to tidy desk areas and other workspaces so cleaning crews can properly clean and disinfect. Accredited Building Services can ease this pain and take away the stressors that may be causing your staff frustration. By investing in our services, you're investing in the well-being of your business.
By clearing workspaces of odors and clutter, you can create a more inviting workplace for not only you and your staff but visitors too! So not only are you increasing the satisfaction within your workspace but also bettering your overall image to outsiders. With this will come increased productivity, happiness throughout your office, and may also better your relationships with incoming clientele.
Choosing Cleaning Services
When it comes to taking the next step in hiring a commercial cleaning team, you need to identify where your weaknesses are and what your business needs the most. The best way to do this is to evaluate your overall business. Take an assessment of your office space. You need to personally and critically identify what needs cleaning and care. Next, ask management and your employees where they think the issues lie. Is it in the bathroom that we need the most help? The breakroom? The entryway? Getting insights from others will help you look at the situation objectively.
How often does your business need to be cleaned? What kind of flooring does the office have? What areas of the office have the most traffic? Which areas of the office have the least amount of traffic? Are there any special types of cleaning that should be done routinely every so often? Or should everything be cleaned the same amount every visit? These are questions you should be very detailed about when talking to a new cleaning service.
Be sure that you examine any new commercial cleaning company's credentials and reviews. Be sure to communicate effectively with their management team to ensure the best list of necessary services. Learn more about the necessary steps to finding the right cleaning service for your needs: Hiring a New Cleaning Company.
Accredited Building Services know what it means to keep your business happy and healthy. We also understand how urgent our services are during this wild ride of a pandemic. We have crews available 24 hours a day, seven days a week to help you with all your business cleaning needs. We understand the time, care, and dedication it takes to get the job done. Every one of our 300 employees has a background check done and is held to the highest standards when on the job site. At Accredited Business Services, we understand the unique challenges your business faces. We believe ourselves to be the right partner to keep your building in immaculate condition. Contact us today to discuss your janitorial needs.