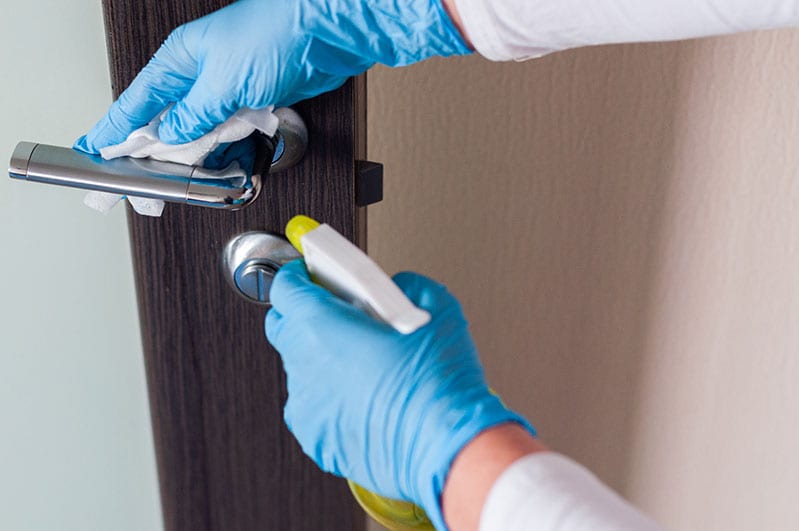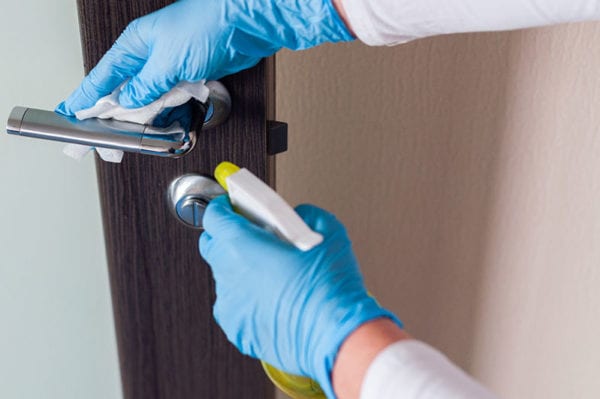 As businesses begin to re-open, employers are encouraged to implement enhanced sanitation procedures. Our Houston commercial cleaning services for COVID-19 take care of this for you. Our commercial cleaning staff provide the frequent and even round-the-clock sanitation services you need to protect your customers and employees.
COVID-19 is an extremely contagious disease that spreads through airborne droplets from those with the illness coughing or sneezing. The virus can also live anywhere from hours to days on many surfaces. This includes the surfaces you, your employees, and your customers touch many times a day. With no vaccine currently available, cleaning is one of the only ways you can protect the health and safety of your employees and clients. Your health and safety are our top priority.
Enhanced Disinfection Services
At Accredited Building Services, we follow the CDC's recommendations for sanitation during the COVID-19 pandemic. We use EPA-recommended disinfectants and products to combat the COVID-19 virus. Our team also uses detailed procedures to help reduce the spread of coronavirus and other pathogens.
Per the CDC, our specialized COVID-19 Houston commercial cleaning services include sanitizing high touch areas such as:
Door handles
Desks
Counters
Tables
Light switches
Faucet handles
We maintain a large cleaning staff to take care of your additional commercial cleaning needs during this pandemic. Our crew is available 24 hours a day, 7 days a week to help you maintain a safe environment for your employees and clients. You can depend on our crew for quick response and advanced sanitation services.
Our management team can help you customize a disinfection program based on your budget to help you reduce the risk of COVID-19 transmission. Call us today at (281) 578-2296 to learn more and schedule a meeting with our experts to customize a cleaning plan for your building.