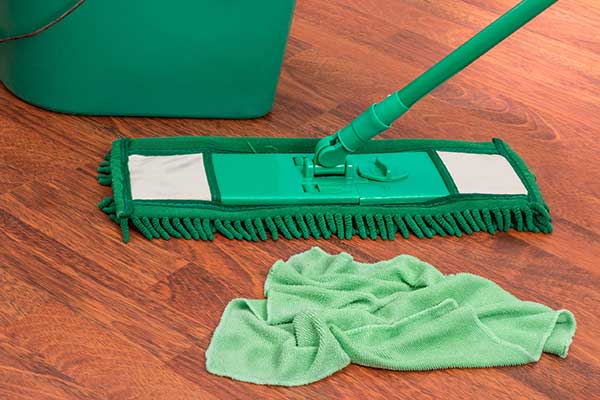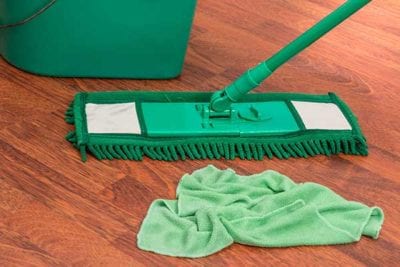 Your janitorial services company can have a major impact on your business. If you're not happy with your service, it may be time to change to a different janitorial services company. Before making the change, there are a few steps you'll need to take. Learn some signs you should switch to a different commercial cleaning company and how to make the transition.
Signs it's Time to Switch to a New Janitorial Services Company
In some cases, it can be difficult to decide if it's time to work with a new janitorial services company. However, there are some common red flags you may encounter. If you notice these issues, consider looking into other cleaning companies for your business:
Vague Prices: Unfortunately, there are many companies out there that aren't transparent about their prices. Your contract should clearly state what you will be paying for the services in your cleaning contract. If you've been dealing with hidden fees or ambiguous pricing, it's likely time to change janitorial companies.
No Communication: What happens when you call your current janitorial services company? Do they answer? If they don't, do they call you back promptly? Your cleaning company should always be easy to reach in case there's a problem or question.
Unprofessionalism: Another important factor you should consider is how professional your commercial cleaning crew and company acts. Even though cleaning staff likely come in after hours, a lack of professionalism in appearance or attitude can still impact your business.
Once you know it's time for a new cleaning company, there are a few steps you'll need to take to change to a new janitorial services company.
Finding Your New Janitorial Services Company
First, you'll need to choose the right company to avoid the same issues with your cleaning staff. Make sure your new building cleaning company has a good service philosophy. The focus should be on your needs and expectations. A high-quality cleaning company puts good service at the top of the priority list, which means they will make sure you receive the services you need and also encourage open lines of communication. In addition, there are other factors that will affect the quality of your cleaning services.
Experience
Experience is important in any industry. An experienced commercial cleaning company will have the knowledge and systems in place to provide you with prompt, quality service. A methodical and strategic cleaning plan is important to ensure you not only receive all the services you need, but also that they're done quickly, efficiently, and up to the standards you need to keep your business looking professional.
An experienced janitorial services company also means that they've worked with a lot of different businesses and will likely have cleaned a building similar to yours before successfully. If a cleaning service has been around for decades, then it likely offers good quality service to their clients. Otherwise, they likely wouldn't be in business for very long. Therefore, experience should be key as you're searching for your new cleaning crew.
Training
In addition, you want your cleaning company trains their staff well. Cleaning your home is one thing, but properly cleaning and disinfecting your business is a large, complex job. Without training, your cleaning crew may not have the skills and knowledge needed to effectively take care of your building.
Janitorial training involves several different components. First, cleaning employees need training on general cleaning procedures, how to properly mix cleaning chemicals for disinfecting, mopping, and other services. Also, they'll need to understand the proper commercial cleaning tools to use. This general training gives cleaning employees the fundamentals and base knowledge needed to take care to take care of your business.
Also, your janitorial services company should provide training that is specific to your business and cleaning contract. After designing your building's cleaning contract, the crew will need to know specific routines based on your needs. For example, cleaning staff should know whether your business receives carpet shampooing every six months or every three.
Another important component of employee training is learning your specific security protocols for the cleaning staff. You take your business's security seriously and likely train your own employees on these procedures, so why wouldn't you ensure your cleaning staff knows the same protocols? Whether it's setting the alarm at night or checking in with your overnight security guard before and after cleaning, ensure your cleaning crew will follow your procedures so you have peace of mind your business and property are protected at all times.
Resources
However, even the most experienced and well-trained crew can't do their job effectively if they don't have the right resources. High quality tools and equipment are essential for your janitorial services company. While you can get away with just a vacuum and a small sponge mop for cleaning your home, a commercial building requires more specialized equipment to keep it clean and healthy. For example, most commercial vacuums go through rigorous testing to meet High Efficiency Particulate Air (HEPA) standards for removing particles in the air inside your business. This is just one example of how equipment plays an important role in successful cleaning for your business.
Also, your janitorial company needs enough manpower to take care of your business's cleaning needs. Ensure your new cleaning company keeps a large enough staff to not only perform regular cleaning for your company, but also to handle any emergencies that might pop up, like water extraction and post-flood cleanup. This will help ensure that your building is always taken care of.
Transitioning to a Your New Commercial Cleaning Crew
Once you've found your new cleaning company, you'll need to determine how to end your current cleaning contract. If it's coming to an end soon, it may be easier to make a switch. However, it's important to read through your copy of the contract. Many companies require notice to end the contract. Otherwise, they may automatically renew it. Ensure you follow the contract's guidelines to cancel your cleaning service as simply as possible.
If you've been let down by other cleaning companies, call our team at Accredited Building Services. We pride ourselves on our commitment to providing higher quality cleaning services to businesses large and small. Our staff receives comprehensive training to ensure they have the skills and knowledge needed to keep your building immaculate. Call us today at (281) 578-2296 to talk to our professionals about a custom cleaning contract for your building. We are here to serve you!