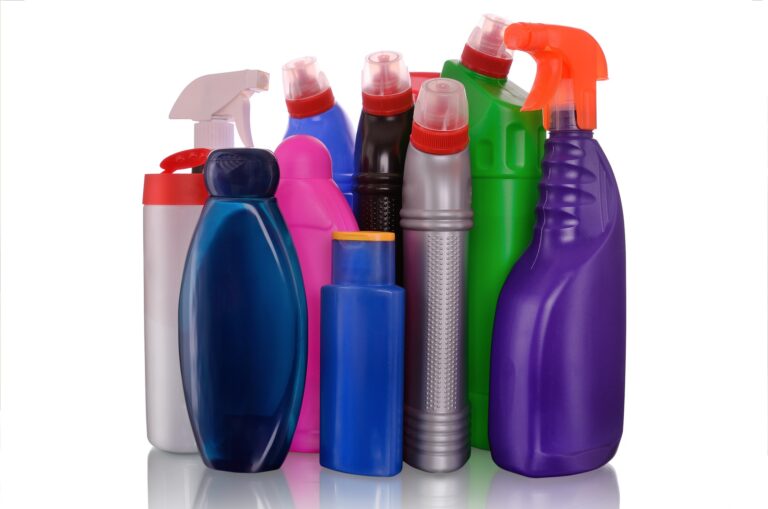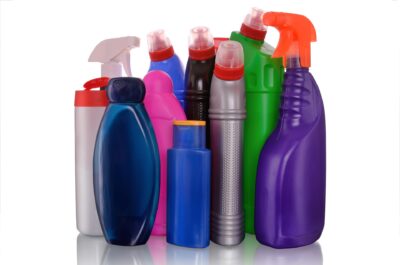 Every office needs certain Houston commercial cleaning supplies on hand for day-to-day operations. Even though you have a janitorial crew taking care of regular and deep cleaning, there are some cleaning supplies that can come in handy between cleanings. 
Houston Commercial Cleaning Supplies to Keep On Hand in Your Office
Now, even if you work with a Houston janitorial services company for your building's cleaning needs, there are still a few cleaning supplies you need in your office. Having some supplies nearby can help in case of spills and messes. This can encourage everyone to keep your building looking professional between cleaning services. Also, having some supplies available can help encourage your staff to maintain proper office hygiene. This can help reduce the risk of germs and illness spreading through the office, which can increase absenteeism and lower productivity.
We've compiled a checklist of some basic cleaning and hygiene supplies you should always have stocked in your office with an explanation on why they're important:
Hand Soap and Sanitizer
This one probably goes without saying, but you absolutely need soap and hand sanitizer in your office. Of course, our Houston office cleaning services include re-stocking these necessary hygiene supplies, but it's a good idea to keep them on hand in case you run out between cleanings. 
Germs and grime can easily spread through unwashed hands. Soap is an absolute must in restrooms and break rooms. It's also a good idea to have hand sanitizer stations near high touch surfaces. For instance, consider placing hand sanitizer:
Near entrances and exits
Outside restrooms
Next to conference room doors
Near reception desks
Near workstations
This can help encourage everyone in your building to keep their hands clean, which is important for health and for keeping your office clean between commercial cleaning services. 
All-Purpose Cleaner for Houston Commercial Cleaning Between Janitorial Services
Of course, our Houston commercial cleaning crew wipes down surfaces during your regular cleaning schedule, but having some all-purpose cleaner on hand is also important. 
Messes happen! Whether it's during a company lunch in the conference room, spilt coffee at a desk, or another mess, having some all purpose cleaner that works on most surfaces can come to the rescue for many different things. Make sure your employees know where to find the cleaner so they can clean up messes as soon as possible to keep your office looking clean, tidy, and professional. 
You might even consider keeping some white vinegar on hand, as you can dilute it with water to make a cleaning solution that works on many different surfaces. You can also use it to help descale the communal coffee pot, so it's a good multi-purpose supply to have. 
Disinfectant Wipes and Sprays to Keep Germs at Bay
Keeping disinfectant wipes and sprays nearby is another must. This can help encourage employees to reduce germs in the office. Disinfectants kill germs, including ones that can make people sick. Some germy areas include surfaces like desks, staplers, computer mice, and keyboards. Some office surfaces really should be cleaned or disinfected at least once a day, or even after each use like shared pens.
Having easy-to-use disinfectants within grasp makes it a quick and simple process to disinfect potentially germy surfaces at workstations and between regular cleanings from your Houston janitorial services company.
Stain Removers for Carpets and Upholstery
We're sure everyone would love it if spills just didn't happen, but they do. Whether it's a bit of coffee on the way to your desk or on a bad luck day when you spill your lunch, things happen. Of course, if you have carpet or upholstery, those spills can quickly turn into stains.  
Your Houston commercial cleaning team can clean the carpets and upholstery. In many cases we can remove or reduce the appearance of many stains. However, it's a good idea to keep some stain treatments on hand for quick action. Spraying a little bit of treatment on the area as soon as possible can help stop the stain from setting in. This can help make stain removal much easier later on.
Once again, make sure everyone knows where to find these treatments. If employees have to ask for them, they may just leave the spill to stain due to embarrassment. Having cleaning supplies accessible can make cleaning up a mess quick, easy, and relatively inconspicuous. 
Rubbing Alcohol and Compressed Air
Take a look at your computers and other electronic equipment like printers, copiers, and tablets. Do you see dust? Smudges? If you're not already well-stocked on rubbing alcohol or electronics wipes and a few cans of compressed air, that may be why. 
Keeping electronics clean is tricky, as they can be sensitive to many different cleaning solutions. However, in most cases, a little diluted rubbing alcohol is just the trick for getting rid of fingerprints, smudges, dirt, and grime. Some compressed air can help remove dust, crumbs, and anything else that might accumulate in keyboards, computer cooling vents, and other nooks and crannies. Keep these office cleaning supplies around so you can keep equipment clean and functional. Clean electronics typically work better and last longer!
Glass Cleaner for Smudges Between Houston Commercial Cleaning Services
If you have large windows or glass doors in your office, then you know fingerprints and smudges can happen quickly, even with nightly Houston office cleaning services. People rate fingerprints and smudges on glass highly for the most disturbing office cleanliness issues. So, it makes sense to keep a bottle or two of glass cleaner around for quick cleanup. This is especially true if you have a lot of glass in your building and notice smudges frequently.
Dish Soap and Sponges for Break Rooms
How are your employees cleaning out the communal coffee pot? Their lunch dishes? Their office mug? Many studies have found these are some of the germiest areas in the office. Providing sponges and dish soap so your employees can clean these items can go a long way in improving cleanliness and health in your office. 
Houston Office Cleaning Services and Supplies from Accredited Building Services
If you're looking for commercial cleaning services and supplies, call our team now at (281) 578-2296. We've been helping businesses throughout Greater Houston and Beaumont since 1980. We're here to help keep your workplace clean, healthy, and professional. Our crews provide high quality cleaning services based on your needs and budget. We also offer all the cleaning supplies you need at competitive prices and with fast delivery. Reach out today to learn more and get started!