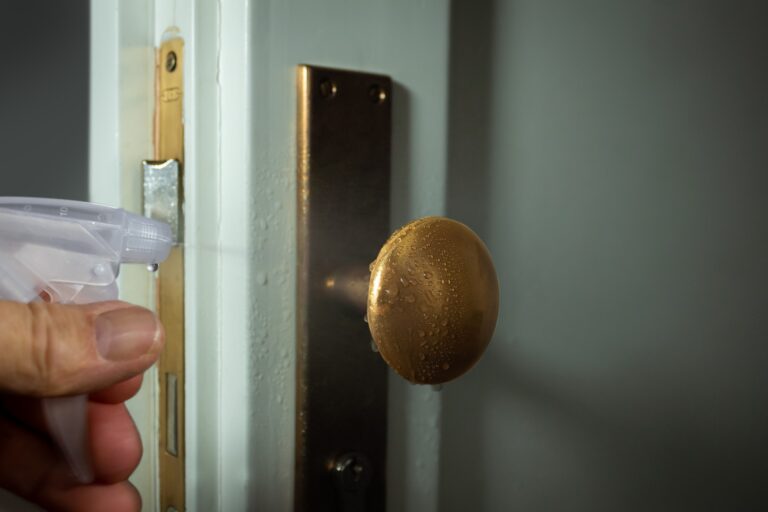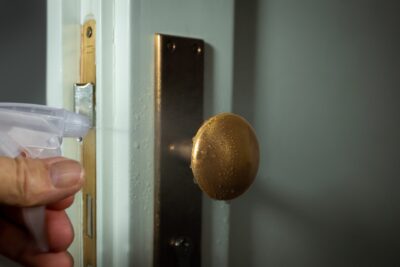 With a little over half of 2021 behind us, many businesses are wondering if enhanced Houston commercial cleaning is still important. Most experts agree that the COVID-19 pandemic has changed us in some ways forever. This may include how much cleaning and disinfecting we do. Many of your customers and staff have come to expert regular cleaning and disinfecting. We'll discuss some important statistics and market information to explain why thorough business cleaning is here to stay and why you need regular cleaning services for your facility. 
Why is Houston Commercial Cleaning Important?
Now, this probably feels like a loaded question, but ask yourself why you think regular cleaning is important.
You might think about professionalism or productivity. These are absolutely important! However, they're not the whole story. First, off, clean facilities are pleasant to be in. Almost all of us would rather be in a clean environment than a dirty one. However, regular cleaning may also help protect the health of those within your facility. 
You may be surprised, but the average person is absolutely evaluating cleanliness in public spaces. This is especially true now, after dealing with fears of the coronavirus. Seeing a clean interior and knowing a facility gets frequent cleaning can make a positive impression on your staff and customers. It can also indicate you go the extra mile for their comfort and health. Therefore, it's important for your business to keep your facility clean and sparkling. 
Most People Judge Your Business Based on Cleanliness
Did you know that your facility's cleanliness may affect how people perceive your business? Surveys show that 92% of people say that building cleanliness affects whether they decide to do business with a company. What's more, 90% of people say they would reconsider visiting a business just seeing a review that mentions poor cleanliness. So, not prioritizing janitorial services could backfire in a major way. By contrast, about 95% of consumers say cleanliness can make a good business great in their opinion. Therefore, investing in cleaning services may also help improve people's opinions of your company.
It's not hard to see why this might be the case. Obviously, dirty buildings are pretty gross. Many people believe that our aversion to nasty things is an evolutionary benefit: it keeps us away from things that could do us harm. In the case of your facility, lack of regular cleaning can increase dirt and germs that can make people sick. Dirty floors can even increase the risk of slipping and falling. Therefore, know that people are definitely judging your business, consciously or subconsciously, if you're not keeping up on regular cleaning. 
Top 3 Things People Notice When Entering Your Building
The three things people typically notice when first entering a building are:
That says a lot about how important cleanliness is. It affects both how your facility smells and how clean it looks (and maybe even employee morale). That's why many people hire a Houston janitorial services company to help with daily cleaning and routine services like carpet and upholstery cleaning. It's simply too important to ignore or put in the hands of unqualified staff. One missed piece of trash or unpleasant odor can stand out like a sore thumb.
Most Disturbing Cleanliness Issues 
As you think about cleaning services for your facility, you're probably wondering how to prioritize each service and area. Luckily, there's research that can help you with this as well. First of all, public spaces are often the most used, so they get dirtier faster. They're also seen by more people. Therefore, it's probably a good idea to have those areas cleaned more frequently. 
When it comes to what will drive people away, focus on keeping your building smelling fresh, your restrooms clean and sanitary, and removing smudges from windows and mirrors. When surveyed, consumers said that the top three most disturbing issues for cleanliness are bad odors, dirty restrooms, and fingerprints/smudges on windows and mirrors. 
About 87% of people say that smelling a bad odor in a commercial building would make them leave immediately and never return. When faced with a dirty restroom, 31% of people say they would leave immediately, and 10% say that they would post a negative review of the business. Perhaps more concerning, 87% of people surveyed said that dirty restrooms make them question the quality of a company's products or services. 
Therefore, it's important to design your facility's cleaning schedule to combat these common issues. For instance, making sure trash gets taken out every day to help reduce the risk of unpleasant odors, and ensuring you get daily restroom cleaning, or even hire a day porter to monitor restroom cleanliness throughout the day for heavily used areas. 
People are More Aware of Cleaning and Disinfection
Also, more and more people are tuned into cleanliness than ever. Since the beginning of the pandemic, both individuals and businesses have been focused on enhanced cleaning and disinfection to help keep them healthy. What might surprise you is most people plan to keep this going in the future. According to a survey from the American Cleaning Institute, 85% of people plan to continue the extra cleaning and disinfecting they've adopted since March of 2020. So, people not only know more about how important cleaning is, but also expect a higher standard of cleanliness. 
Things to Look for in a Houston Janitorial Services Company
So, as you're looking at different Houston commercial cleaning companies, how do you choose one over the other? In many cases, choosing the lowest price probably isn't the right answer. Cut rate companies often also cut corners. This often means services won't be as effective at getting rid of germs and dirt. Here are some other things to consider:
Thorough Training for Houston Commercial Cleaning
As you've learned, cleaning is a serious business, so you need to make sure the people responsible for cleaning and disinfecting your facility are well-trained. This involves not only how to work efficiently, but what types of products to use and how to use them properly. The wrong product can damage your facility, and improper disinfectant use won't adequately kill germs. A well-trained staff is essential for getting the most bang for your buck for cleaning services. 
Customizing Cleaning Services to Your Business
Another thing to look for is customized cleaning services. A boilerplate schedule and contract probably isn't going to address your facility's unique janitorial needs. For instance, maybe you need more frequent floor care services, but you don't have any furniture that needs upholstery cleaning. A great cleaning company evaluates your needs to draw up the most effective schedule for your facility and budget.
Find Out Why We're One of the Top Houston Commercial Cleaning Companies
If you're looking for a cost-effective cleaning service for your business, look no further than Accredited Building Services! We've been helping businesses clean and maintain their facilities since 1980 and are here to help you do the same. Call us now at (281) 578-2296 to get a free quote from our experts!