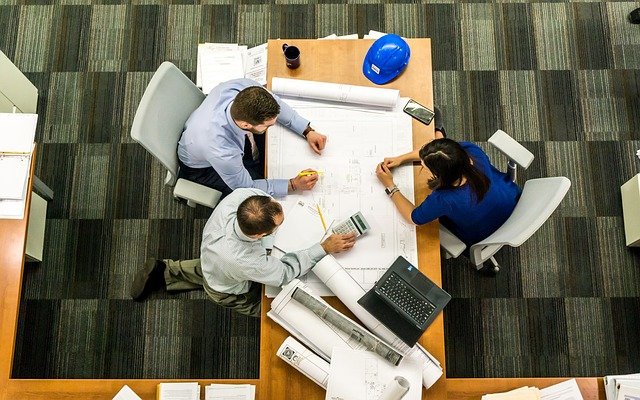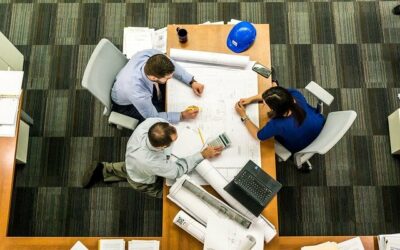 When you think of Houston commercial cleaning services, you might picture a janitor emptying garbage cans and giving your desk a wipe down. However, it's also important to get deeper cleaning services on a less frequent basis, like carpet cleaning. Carpet cleaning is essential not only for keeping the floors looking top-notch in your office, but also for reducing odors, germs, and wear and tear on your flooring. In this blog, we're going to tell you about different carpet cleaning methods for common types of commercial carpets. 
Houston Commercial Cleaning Services for Carpets
Commercial carpet cleaning is an essential part of your facility's floor care program. Daily or weekly vacuuming is important, but can only do so much to remove dirt, grime, and germs from your building. In fact, carpets can hold onto dirt, allergens, and microorganisms like a sponge, releasing them into the air as you walk by. This can cause many issues for your office, including respiratory issues for people prone to allergies, asthma, and other issues. 
Therefore, we recommend scheduling Houston commercial cleaning services for your carpets at least twice a year. However, high traffic areas may need more frequent cleanings. Some signs you may need carpet cleaning for your office include:
Dull-looking carpets
Dingy carpets
Discoloration
Unpleasant odors
Visible stains or soils
Rough or matted carpet
Knowing you need carpet cleaning is the first step to improving your office's impression on others, including employees and customers. Go a step further and make sure you know the carpet fiber material so you can properly spot treat, clean, and care for your facility's carpets. 
Determine the Type of Carpet Fiber for Proper Houston Commercial Cleaning Services
It's helpful to provide your Houston office cleaning team with information about your carpets before the scheduled cleaning. If you're able, try to find the type of carpet you have in your facility. Some of the most common materials used in commercial carpets are nylon, polyester, and olefin (polypropylene). 
If you're not sure of the type of carpet you have in your office, you might find the information in documents from the construction company, build out contractor, or the carpet installer. If that doesn't yield results, Cleaning & Maintenance Management recommends performing a burn test to determine the type of carpet fiber you're dealing with. This involves taking a single fiber from your carpet and safely burning it with a butane lighter. Different materials will react differently to the flame. 
Nylon Carpets
Nylon is one of the most durable types of carpet you can use in your office. It is naturally stain resistant and long-lasting. It also stands up to matting quite well, usually bouncing back after Houston commercial cleaning services. 
During the burn test, the flame usually repels nylon fibers. When lit, nylon carpet fibers typically create an orange flame with a blue base and create no smoke until extinguished. Burning nylon carpet fibers typically smells like either wax or celery. The flame typically sputters as it burns.
Cleaning nylon carpets is quite easy. These fibers work well for different cleaning methods, so long as you use the right cleaning chemicals. Keep in mind you should avoid high alkaline cleaners for this type of carpet.
Polyester Carpets
Polyester is a good alternative to nylon if the price of nylon carpeting is too high. This carpet is also naturally stain resistant and lasts quite a long time. However, keep in mind it won't last as long as nylon and it is prone to damage from matting. 
For the burn test, a polyester carpet fiber generally burns orange and creates black smoke. You may notice dripping from the fiber. As you perform the burn test, it may smell sweet. 
You can use most cleaning solutions on polyester carpets. However, it's also important to note that extreme scrubbing or pressure from Houston commercial cleaning services can damage the fibers. 
Olefin Carpets
Olefin is a type of fiber made from polypropylene and is another common option for commercial carpets. This type of carpet is incredibly stain resistant and is actually hydrophobic, meaning most water-based stains won't affect it. However, this is one of the least durable options, as it may experience major damage from carpet matting.
Olefin is a little tricker to detect because it actually burns much like nylon fibers: with a blue and orange flame. The difference is that it will produce a tar-like smell and the flame won't sputter like it does with nylon. 
Because olefin carpets don't like water, generally your Houston janitorial services company will use cleaning methods with little to no water. 
Types of Houston Commercial Cleaning Services for Office Carpets
There are several different carpet cleaning methods that may work for your office. One of these Houston commercial cleaning services may work better for your facility than another. Our team can discuss the pros and cons to help you decide on the right cleaning method for your commercial carpets. 
Using Steam for Houston Commercial Cleaning Services on Carpets
Steam carpet cleaning, also known as hot water extraction cleaning, uses hot water to remove dirt and grime from your commercial carpets. This method works well for deep cleaning nylon and polyester carpets, though we don't recommend it for olefin. Also, this method does create a lot of moisture and may take some time to dry, so you may want it done on a Friday night so it can dry over the weekend. 
Bonnet Shampooing for Commercial Carpet Cleaning
Bonnet cleaning involves using a rotary machine to rub cleaning chemicals into the carpet for cleaning. This option doesn't clean as deep as other methods, but is effective for cleaning and brightening carpet in high traffic areas. Like steam cleaning, it does use some moisture and isn't the best option for olefin carpets. However, this carpet cleaning option generally uses less moisture than steam cleaning and, therefore, typically dries more quickly than steam cleaning. 
Encapsulation Houston Commercial Cleaning Services for Carpets
Encapsulation carpet cleaning involves applying a special foam cleaner that penetrates deep into the carpet fibers, attracting dirt and grime. The foam then dries into a powder form that we vacuum away. This method works well if you need your carpets dry fast and also may be suitable for olefin office carpets. 
Dry Cleaning Commercial Carpets
Dry cleaning methods for carpets involve sprinkling a cleaning powder on carpets, allowing it to soak up grime, and then vacuuming the powder away. This method of carpet cleaning is less effective for deep cleaning, but works well for hydrophobic carpet fibers like olefin where you can't use moisture to clean away grime. 
Accredited Building Services – Houston Commercial Cleaning Services since 1980
When you need total office cleaning solutions in Houston and Beaumont, choose our team at Accredited Building Services. Our large team of cleaning professionals offer cleaning and maintenance services for commercial and industrial buildings of all kinds. Whether you need ongoing cleaning services for your building or one-time clean up after construction or an emergency, we are here to serve you. Get a professional clean at a cost-effective price from our experts. Get in touch now for a free quote for your commercial cleaning needs.