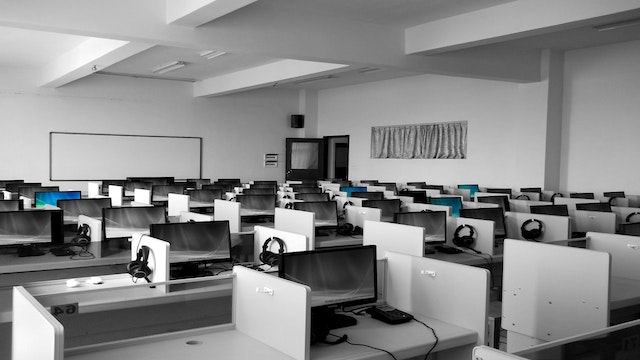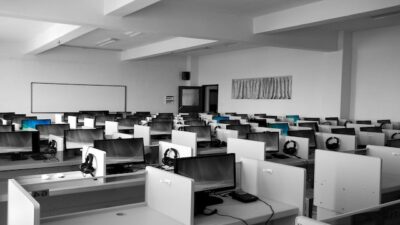 Houston janitorial services can not only help keep your general office workspace clean, but can also maintain the cleanliness of your electronic equipment such as computers, printers, scanners, and copy machines. If these devices are not regularly cleaned, they can quickly become sources for bacteria growth and dust buildup, which can result in poor performance and malfunctions. 
If you are in need of reliable janitorial services in Houston to clean your office electronics so they can keep running smoothly, contact our team for a quote today!
Why Regularly Clean Office Electronics?
Your office is where you and your employees spend a large portion of your time, so it is essential to have it clean and organized. This is important not only for visual appeal, but also for health reasons. Regular cleaning of office electronics is often overlooked, which can result in the accumulation of dust and germs which can contribute to illnesses. 
By hiring Houston janitorial services to clean your office electronics regularly, you will benefit by:
Helping to improve air quality by getting rid of dust
Reduce the spread of germs from frequently-touched items
Improve the life span of your electronics, ultimately saving you money in the long run 
Furthermore, a clean office can improve your staff's morale, and it shows your clients that you value hygiene and maintain a high-quality work environment.
Best Practices for Properly Cleaning Office Electronics
In today's modern workplace, our electronic devices are essential tools for getting work done. From computers to printers and everything in between, these gadgets make our lives easier and more efficient. But, as important as they are, they can also be a breeding ground for bacteria and viruses, which can be harmful not only to the electronics themselves but to the people who use them. That's why it's important to know the best practices for properly cleaning office electronics. By following these guidelines, your Houston janitorial services can keep your workplace hygienic and healthy, while keeping your devices in top-notch condition.
Avoiding Damage is Top Priority for Houston Janitorial Services
Our top priority is ensuring your expensive electronic equipment stays in top condition while we clean them. Our experienced Houston janitorial services team knows how to avoid causing damage while cleaning office electronics. By using the proper tools and techniques, we ensure that your gadgets remain spotless without compromising their functionality. So, if you want to keep your office equipment clean and functioning for as long as possible, trust the experts to handle the cleaning with utmost care.
Tips for Effectively Dusting Office Electronics 
Dust quickly accumulates in the spaces and crevices of many electronic devices, such as monitors and keyboards, affecting their lifespan. When it comes to cleaning your electronics, it is important to do it right to avoid any damage. To start, the device should always be unplugged. A soft, dry cloth should be used to wipe away dust and debris. If a more thorough cleaning is necessary, a can of compressed air can be used to blow away any remaining dust. 
Do Not Use Harsh Chemicals on Office Electronics
Electronic devices require proper maintenance to ensure they function smoothly and last longer. Using harsh chemicals on your office devices can have severe negative consequences. Harsh chemicals can damage the finish as well as the internal parts of your devices, causing them to malfunction. Soapy water should also be avoided, as it can run down inside the machine, causing irreparable damage. 
Disinfecting Office Electronics to Stop the Spread of Illness
Frequently-used office items such as copy machines, printers, keyboards, and phones can harbor countless bacteria and viruses. The good news is that disinfecting them is simple and effective. We start by unplugging the device, then wipe it down with a microfiber cloth dampened with a disinfectant solution—never spraying digital screens or other parts of a device directly. We are sure to pay extra attention to commonly touched areas, such as buttons and touchscreens. For hard-to-reach areas, we can use a cotton swab. Once finished, the device is allowed to dry completely before plugging it back in. Taking the time to regularly disinfect office electronics helps keep all employees healthy throughout the year.
Dependable Houston Janitorial Services from Accredited Building Services
To ensure your office electronics run efficiently and at peak performance, choose Accredited Building Services for your trustworthy Houston janitorial services. With our highly trained staff and comprehensive service packages, you can trust us to keep your technology clean and well cared for. We have a long list of clients who know and depend on our great customer service, so why not join them? Depend on us to deliver the best possible service for all of your janitorial needs. 
Get in touch today to learn more about what we can do for you – don't forget to request a free service quote! At Accredited Building Services, we strive to provide the best janitorial services available in the Houston area; contact us today and see what we can do for you!