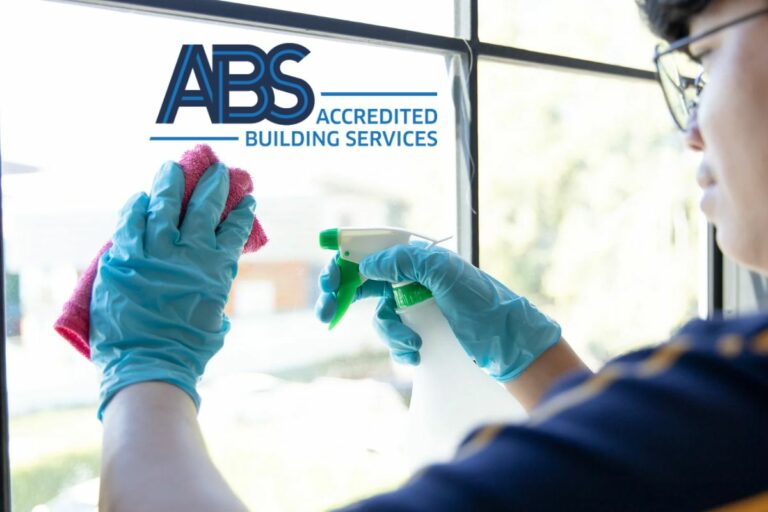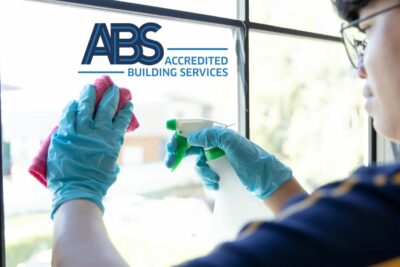 Every business needs regular Houston office cleaning for safety and professionalism. Regular cleaning removes dirt, grime, and germs from your office. Cleaning helps decrease the risk of safety hazards like slips and falls, as well as contagious illnesses, like COVID-19 or the flu. What's more, a clean environment is a more pleasant and professional environment for employees and customers alike. Many people avoid doing business with companies that have dirty, unkempt buildings, which is another key reason to invest in regular cleaning services. 
If you're searching for a cleaning company for your office in Houston, you probably have many, many options to look at. Almost all results you'll find online will include a mix of national companies and local companies. Which one is better for your business cleaning needs? Read on to find out why local janitorial companies are often the better choice for your cleaning and maintenance needs.
Need Houston Office Cleaning? Choose the Right Company!
As with any other service you need for your business, you need to thoroughly vet each vendor you may do business with. The same is true when you need Houston janitorial services. You shouldn't trust just anyone to provide cleaning services for your building. For one, you are paying for a service and need to get the most value for your invested dollars. Also, keep in mind that cleaning crews also typically have access to your building after hours. It's essential to choose a team you know you can trust with your building's security and to provide good quality cleaning services. So, don't just go with the lowest bidder, make sure you research the Houston office cleaning company to ensure you  make the right choice.
Houston Office Cleaning from a Local Company Versus a National Chain
Is it better to get Houston office cleaning services from a local or national company? Obviously there are pros and cons to each, but it's important to know the many differences between local companies and national chains. Keep in mind that most national janitorial companies don't actually hire their own cleaning crew. Generally, they either act as a middle man and subcontract the work out to cheap cleaning companies to turn a profit or they use a franchise model where a franchisee pays a fee to use the national brand name for their cleaning business. A local company like Accredited Building Services typically hires their own people, sets their own prices, and performs all the work themselves. Therefore, this creates many differences between national and local cleaning companies. 
Pricing for Houston Office Cleaning
When you need Houston business cleaning near you, then price is naturally a big factor on which crew you choose. You want to keep costs low while still getting the best value for your investment. Therefore, the pricing and quotes you receive make a big impact on who you choose. However, keep in mind that local and national companies often price office cleaning services differently.
With franchised cleaning companies, typically the franchisor sets pricing for services based on national averages. This might sound good in theory, but it can create problems. For instance, if cleaning services cost less on average for your local area, then you'll end up paying too much for cleaning. However, even low pricing can create an issue. In these cases, franchisees may feel incentivized to cut corners. They need to make enough profit to stay open if the nationally-set prices are too low. Also, cleaning franchisees not only have overhead like a local company, but they also must pay fees and royalties to the franchisor, increasing their total operations costs. This frequently means they must sacrifice quality to get enough money to pay all their necessary costs.
In a model where the national company hires subcontractors, then pricing is typically based on what the subcontractor quotes the national brand. They take that quoted price and add an extra percentage or fee for themselves before providing you with a quote. Therefore, you pay more just because you called the national company. 
As a local Houston office cleaning company, we base prices on fair market conditions and how long it takes us to provide quality services. We don't have a headquarters thousands of miles away dictating what we charge. Instead, we offer competitive pricing based on real experience cleaning offices just like yours throughout Houston and Beaumont. 
Customization of Houston Office Cleaning Services
Many national cleaning companies offer set packages for their services. For instance, they might have a cookie-cutter contract that includes annual carpet cleaning, daily vacuuming, and semi-annual window cleaning. What if you need an additional service or need to swap out one service for another? Unfortunately, there's often little to no flexibility in the design of your cleaning services and schedules. 
With a local company, there's far more customization available if you need it. In fact, we provide completely custom contracts based on what your building really needs. We discuss your facility and operations and use this information to provide recommendations for services and schedules. With you, we design a cleaning strategy that works best for you.
Quality of Customer Service
Have you ever interacted with a large corporation and felt like you were just another number? Well, that's really common when you choose a national janitorial chain as well. Large companies know that there are many other facilities to take your place if you're dissatisfied. That's why you might need to talk to a robot when you call or wait for days or even weeks to get a call back when you have an issue. There may also be a lot of red tape to deal with to correct problems. 
Instead, with a local cleaning company you know you will get good quality customer service. Why? Because each facility is much more valuable to a local company. While national companies often focus on quantity, local companies frequently rely on quality. After all, bad word-of-mouth can quickly kill a local business. Also, as fellow members of the Greater Houston community, we understand how you feel and what you need. That's why you can typically get much friendlier, better customer service from a local Houston office cleaning company compared to a chain.
Equipment and Resources for Houston Janitorial Services
The Houston office cleaning crew is important, but so is the equipment they're provided with. Old, worn out tools means you pay the price in how clean your building gets. Unfortunately, many national cleaning franchises look for any way to reduce costs, even if that means using inefficient equipment. They may try to use a mop well past the point where it begins to fray. They may not upgrade to newer vacuums that better trap allergens and particulates. Replacing equipment and tools also requires managers to jump through many hoops, which discourages them from making necessary equipment purchases.
When a national company simply subcontracts all the work out to other cleaning crews, they typically have no idea what the cleaning company that provides the service actually has in terms of equipment and cleaning supplies. Since these are typically cut-rate companies, often the equipment is in poor condition because they don't make enough to invest in better cleaning tools.
Local companies typically cut out many of these formalities, simply replacing equipment as needed for effective, efficient Houston office cleaning. Of course, we try to keep replacement costs low as well, but we do this by optimizing equipment purchases, making sure that there is decent ROI for every purchase while still being able to provide high quality service to our clients so they are happy to stick with us for years to come. 
Find Houston Business Cleaning Near You in Houston and Beaumont from Accredited Building Services
When you need cleaning for your commercial or industrial building, call our team at Accredited Building Services. We've been in business for 42 years and are committed to providing top quality services for your facility. As a locally owned and operated janitorial company, you can trust us as your partner for cleaning and maintenance to keep your building clean and in great shape. Contact us now to get a free quote for your cleaning needs!