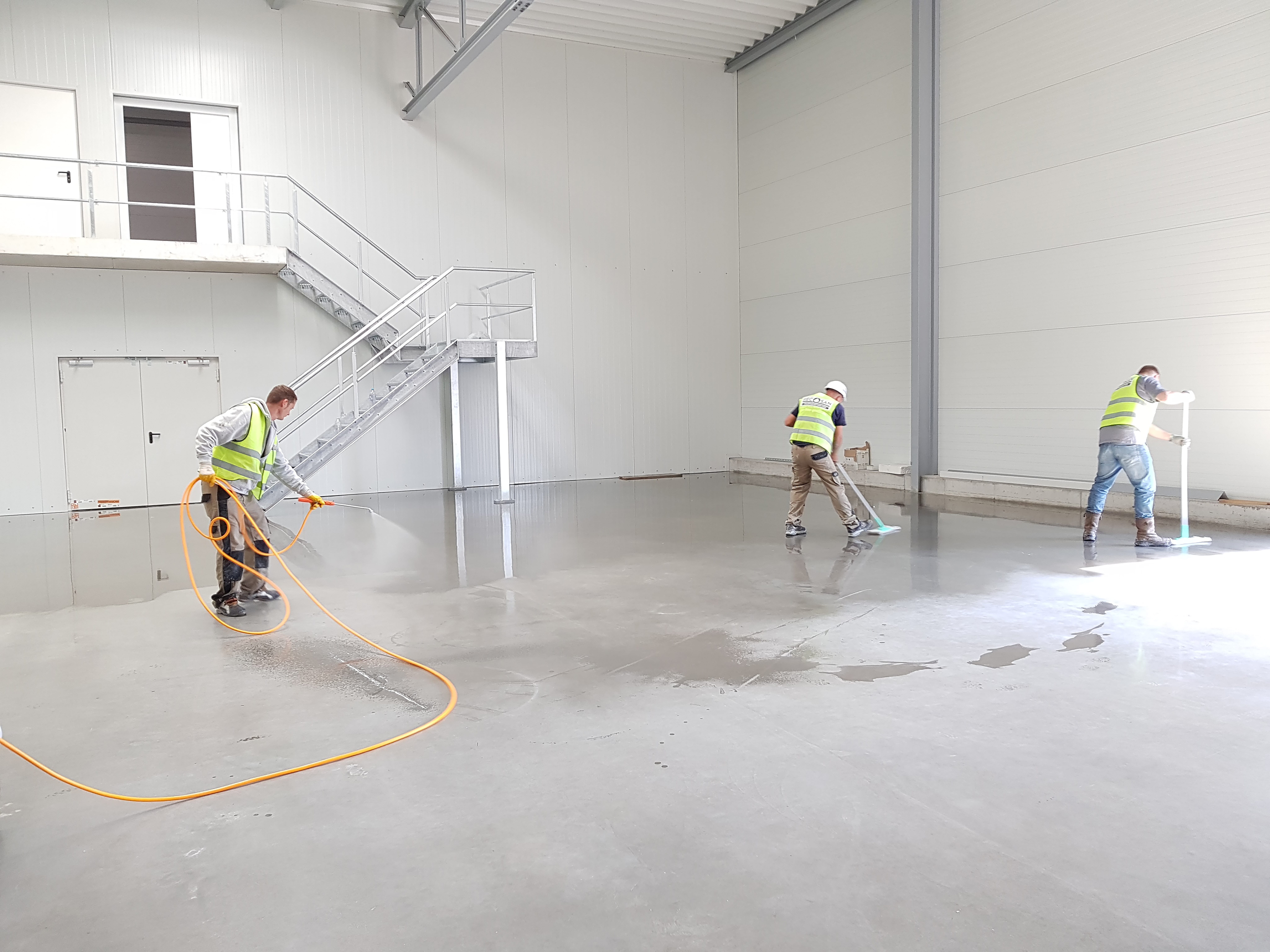 Custom Houston commercial cleaning contracts are a great way to optimize cleaning protocols for your company. However, many facility managers aren't sure how to create one. Your cleaning company can help you create a cleaning schedule for your business. Also, you can start thinking about it to have a general plan for your needs and budget. Then you can find a Houston janitorial services company who offers quality results to meet your expectations.
Designing Houston Commercial Cleaning Schedules for Your Needs and Budget
Custom Houston commercial cleaning contracts help you maximize your budget while keeping your workspace clean and sanitary. However, designing the schedule for your building can seem a little difficult at first. The easiest way is to break down what cleaning services you need by day, week, and month. Then, determine the services you need even less frequently.
Depending on your workplace, these tasks may change. For example, a small company may need less frequent cleaning services than a larger business. Office trash cans where people only dispose of paper may only need to be emptied once a week. Therefore, you should keep your unique circumstances and specific building needs in mind. However, there are some guidelines you can follow for most commercial spaces.
Daily
In most cases, your workplace will need daily Houston commercial cleaning. This helps. keep a clean, professional, and germ-free environment. Think about the things that build up quickly. Then, work with your Houston janitorial services company to determine daily cleaning services. Some common daily Houston commercial cleaning tasks include:
Dusting
Vacuuming carpets
Sweeping and mopping floors
Emptying trash cans
Disinfecting high touch surfaces, such as:

Light switches
Door handles
Coffee machines
Telephones
Vending machines
Water fountains

Disinfecting bathrooms
Refilling bathroom supplies
Most commercial buildings require these tasks daily to help keep a professional image. These Houston janitorial services can help reduce allergies and spread of infection to promote staff and customer health while inside your building.
Weekly
Weekly items on your Houston commercial cleaning schedule are also necessary for keeping a clean environment. For example, most companies have all hard surfaces that are easy to reach, like desks and chairs, disinfected once a week. Deep cleaning and sanitizing refrigerators, microwaves, and other shared appliances is also a must at least once per week. This can help cut down on odors and bacteria growth from crumbs, spills, and left-behind lunch items that may start to go bad. Also, spot cleaning walls and other painted surfaces and cleaning inside windows are commonly forgotten tasks that frequently require weekly attention. Once again, these tasks depend on your business operations and staff, so you may need these services more or less frequently.
Monthly
In addition, your business likely will need certain services only monthly. If you have upholstered furniture in your building, your Houston janitorial services company should vacuum it at least once per month to remove dust. Also, your cleaning crew will need to dust and clean hard-to-reach areas to ensure they don't start to build up dust, germs, or grime. This should include dusting air vents, which are often neglected, even though they can spread dust and germs throughout your facility. Your business may also need exterior window cleaning once per month to allow natural light in and to provide a professional exterior to potential customers. 
Other Houston Commercial Cleaning Procedures Your Building Needs
In addition to these daily, weekly, and monthly tasks, you will also likely need other Houston commercial cleaning services less frequently. One great example is carpet cleaning. In most cases, carpet cleaning should be done at least twice per year. You may need carpet cleaning services more often in high traffic areas. Similarly, you may also need floor care such as buffing, polishing, stripping, or waxing, which may be once per year or every six months. Upholstery cleaning for your business should also be done regularly. This helps keep office furniture clean and free from germs, odors, and stains. Therefore, plan for these necessary services based on your company's needs and budget.
Additionally, you may have other, one-time cleaning services that your business may need. For instance, many companies hold regular events, whether a company holiday party, seminars, meetings, or other such events. These can increase the normal amount of traffic in your building and may also include food and drink in areas you normally wouldn't find. Therefore, you may need extra Houston janitorial services after these events to ensure a clean, professional environment. You may also need move-in or move-out cleaning services when changing locations. Ensure your cleaning crew can accommodate these one-time cleaning needs for your business.
What to Look for in a Houston Commercial Cleaning Company
Naturally, you should work with a company with custom cleaning contracts available so you can make the most of your budget and receive the services you need, when you need them. You also want a Houston janitorial services company who meets your budget requirements. However, the list shouldn't just end there if you want a high quality clean you can count on every single time. You should ensure that your cleaning company has high standards for hiring to ensure your business is in good hands. Also, make sure that cleaning staff receive thorough cleaning and safety training so you can be sure your business receives the best quality services.
In addition to these, you also want a Houston commercial cleaning company with comprehensive services, from your daily to annual cleaning needs. This helps save time and increase efficiency for your business, as you won't have to find a separate carpet shampooing company and your cleaning crew will already know all the security protocols you need for your building.
At Accredited Building Services, we offer expert cleaning and maintenance for your business. Since 1980, we have made a name for being the best in the business due to our commitment to excellent service for our customers. Whether you need cleaning services or exterior grounds upkeep for your business, our crew has the skills and experience you need to create a professional image every single day.  Call us today at (281) 578-2296 to learn more and request a free estimate for your business. We are here to serve you!