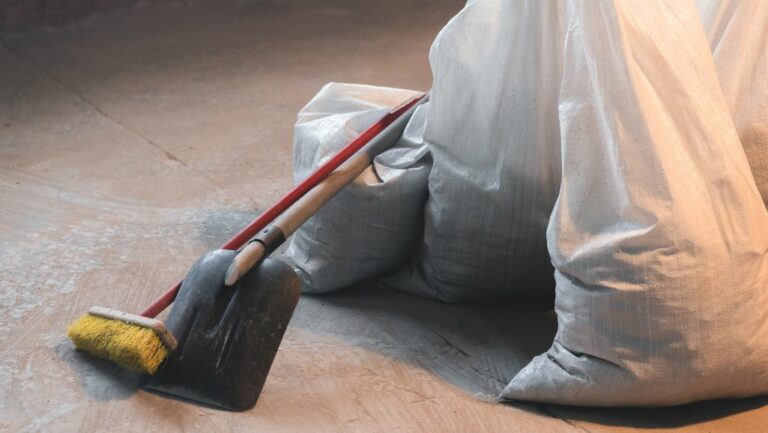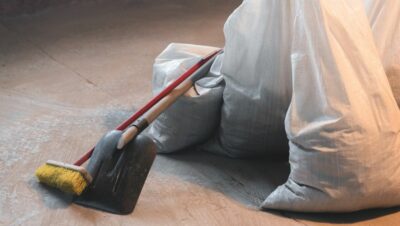 There are many types of commercial cleaning services you may need for your business. For instance, most workplaces need daily cleaning to keep them safe and professional. However, keep in mind you also may need more specialized services, like post-construction cleaning, which you only need under certain circumstances. It's important to choose a team who can handle all your cleaning needs for your business. Post-construction commercial cleaning services are essential if you're building out, remodeling, or renovating a business space. It can make a huge difference in getting back to normal once all the work is complete. In this blog, we'll explain the value of post-construction cleaning services, how they work, and how to make sure you have the perfect team for these services. 
If you need cleaning and maintenance for your business, reach out for a free custom quote from our experts. We offer 43 years of experience providing businesses throughout Houston and Beaumont with cleaning and maintenance solutions. 
What Are Post-Construction Commercial Cleaning Services in Houston?
As you might guess from their name, post-construction commercial cleaning services involve cleaning after you've completed construction tasks. What many people don't realize is that the construction professionals and subcontractors generally don't have to clean up after themselves. Even if there's a basic cleaning clause in the agreement with the contractor, this generally only involves removing large debris such as from demolition. This means you're often left with a significant amount of mess, dirt, dust, and grime to contend with. So, any time you're remodeling, renovating, or constructing a commercial building, you'll likely need post-construction cleaning. This transforms your workplace from a construction site to a business-ready space.
Phases of Post-Construction Commercial Cleaning Services
There are several phases of post-construction commercial cleaning services. This is why it often takes a few days to complete, because there are so many services involved. These fall into three basic phases: rough clean, light clean, and final clean. Each of these post-construction cleaning phases has different services needed and different goals. 
Rough Clean
The rough clean phase of post-construction cleaning is the first phase. After construction, there may be a lot of debris and dirt that your cleaning crew needs to remove before moving on to the finer details. So, the beginning phase is almost always a rough clean. This is basically taking time to remove construction debris, sweep up the most significant amounts of dirt, and overall prepare the space for a more thorough cleaning. It's basically a full tidy before getting into the nitty gritty of cleaning each surface in the building. 
Light Clean
The next step is a light clean. This phase involves some basic janitorial services to remove the largest amounts of dust and grime left over from construction tasks. Despite being called the "light cleaning" phase, this is actually often the most lengthy and labor-intensive. It involves giving every surface in the building a thorough scrub. The goal of this phase is to remove the majority of the dust and grime left over from construction to restore it to a functional workspace for your business. 
Final Clean
The final clean, also sometimes known as the touch up clean, is where the cleaning crew lets the remaining dust settle after completing the light clean. This is a critical step to removing all the dust left behind from construction, as cleaning will kick some of the dust in the air and it will later settle on surfaces. Without this final phase, you might walk into your workplace and find a light layer of dust everywhere. So, the final clean involves allowing the space to sit for a certain amount of time before completing a final dust and disinfection. Also, during this phase the crew will look for anything else that may have been overlooked, like small smudges on walls or a forgotten sticker on a new fixture or finishing. 
Important Commercial Cleaning Services Needed After Construction
As you might have guessed, there are a lot of different types of commercial cleaning services involved with post-construction cleaning. The exact checklist will change depending on your building's layout, the construction project, and other aspects of the space. However, there are some basic services that will prove absolutely essential in returning your workplace to a clean, professional environment after construction. One thing that is important to note is that every room will likely need thorough cleaning, even if it wasn't technically under construction. This is because dust can travel to basically every nook and cranny of your business, so you'll need a good thorough clean just about everywhere. 
Here are some commercial cleaning services you may need post-construction:
Dusting all surfaces
Vacuuming/sweeping
Wet cleaning surfaces with soap and water
Disinfecting surfaces
Wiping down walls and doors
Mopping floors
Cleaning carpets
Washing window interiors
With thorough building cleaning services after construction, your cleaning crew can get rid of any lasting signs of recent construction. Therefore, it's essential for your crew to address basically every surface in your building, from light fixtures to baseboards.  
Why Thorough Commercial Cleaning Services are Important for the Workplace
After construction or remodeling, there's likely a lot of grime left behind. Almost every workplace will have significant amounts of dust, smudges, and even small paint flecks after construction. Post-construction commercial cleaning services help remove all of this to create a nice, professional work environment. This is essential, as a clean workplace is critical for safety. Significant amounts of construction dust or debris can create hazards for slip and fall accidents. Dust can also irritate the respiratory system and mucous membranes. A significant amount of dust and mess can also detract from the professional look of the building, which often defeats the purpose of construction or renovation activities. So, there are many reasons why you need post-construction cleaning for your business. 
How to Choose the Right Janitorial Services Provider for Post-Construction Cleaning
Since post-construction cleaning is so important to your business, it's also necessary to make sure you choose the right team for the job. You want to make sure that the cleaning crew has the experience necessary to not only effectively clean your space after construction, but to do so safely to avoid liability issues. This means ensuring they have the proper tools and PPE as well as training. So, look for a team that has experience providing post-construction commercial cleaning services in Houston. Also, make sure to ask about their safety protocols and which services they provide as part of the service. Finally, don't be afraid to ask for testimonials and look at online reviews before hiring a cleaning team. 
Get a Great Quality Clean from Accredited Building Services
When you need cleaning services you can trust for your business, look no further than Accredited Building Services. We are proud to be a top provider of cleaning and maintenance solutions in Houston and Beaumont and work with businesses of all types and sizes, including industrial plants. With over four decades in the business, you know you'll get top quality services from our team, whether you need daily office cleaning or post-construction Houston commercial cleaning services. Contact us now to get a quote for your cleaning needs!