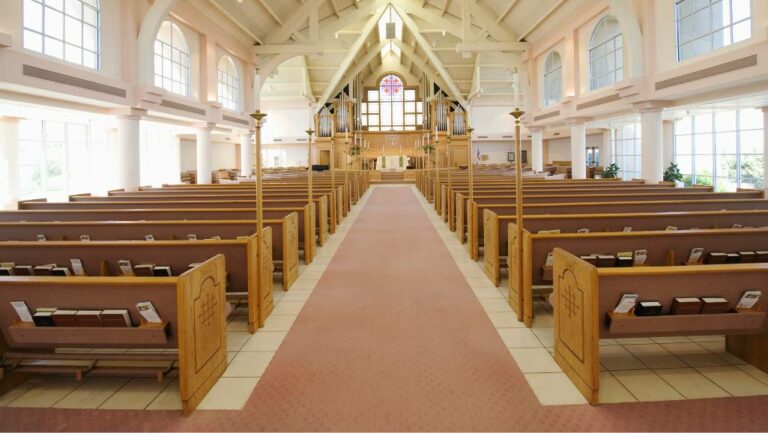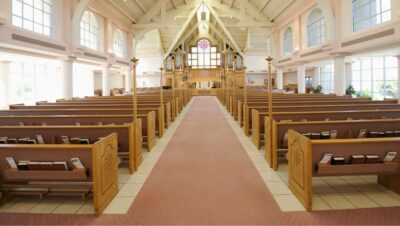 Do you ever feel like your church is constantly having to stay on top of cleaning and tidying up? Do you have a hard time getting volunteers for the task while simultaneously needing consistent and reliable results? If so, this post is for you! Today, we will explore the advantages that come with regularly enlisting professional Houston janitorial services for your place of worship as opposed to relying on volunteers. 
Whether it be a matter of budget, reliability, or even morale, there are several benefits worth considering when looking at whether or not professional cleaning services should become part of your team. Our team works with all businesses, big and small, to provide flexible services adapted to their specific needs. Get in touch with us for a quote today!
Cleaning Needs and Challenges for Local Churches
Cleaning a church is no easy task. With so many people coming in and out on a regular basis, it is easy for dirt and grime to build up quickly. In addition to regular cleaning tasks, churches often require specialized cleaning services like pew or chair cleaning, carpet cleaning in children's classroom areas, and community/commercial kitchen sanitation. 
Another challenge faced by those responsible for church cleaning is the need to respect the sanctity of the space while still ensuring it is kept clean and welcoming. Finding the balance between these two goals can be tricky, but by trusting an experienced and professional team who have the right equipment, cleaning products, and techniques, you can help keep your church looking its best.
Churches Require Specific Cleaning for Many Different Areas
Churches are often considered a place of sanctuary, but with all the activities happening in its many areas, it can get quite messy. Taking care of these areas can become a daunting task, especially for those managing its cleanliness. Keeping the many areas of a church clean requires determination and discipline.
One factor to consider is the variety of spaces that need attending to, including nurseries, children's classrooms, and large auditoriums. Disinfection is a key cleaning component for these areas to help prevent the spread of sickness amongst groups of people of diverse ages and backgrounds. Keeping these locations cleaned and sanitized ensures a safe and healthy experience for everyone, from children playing games to families worshiping together. 
Furthermore, churches are known for hosting multiple events and gatherings, so it is important to focus on keeping meeting rooms, the kitchen, and the bathrooms in top condition as well. When people from the community come into a church space and find it orderly and clean, it communicates that the church is committed to high standards and doing things right—helping to build respect and trust with community members.
Benefits of Hiring Houston Janitorial Services Versus Relying on Volunteers
When it comes to keeping your church clean, there are a few options to consider. Deciding between a professional or volunteer solution can be a tough choice to make. While volunteers can certainly be helpful, there are several benefits to hiring professional cleaners, especially in a bustling city like Houston. You want to ensure that you're making the right decision while also keeping in mind important considerations such as costs, time commitment, and equipment. Ultimately, investing in Houston janitorial services can save your church time and effort in the long run.
With Houston janitorial services, you can rest assured that your space will be cleaned thoroughly and efficiently. Professional cleaners come ready with the expertise, supplies, and specialized equipment necessary to tackle even the toughest cleaning jobs, ensuring that your space is both sanitized and inviting. 
Plus, when you hire professionals, don't have to rely on the schedules or availability of volunteers, which can make a big difference in maintaining the cleanliness of your space. On the other hand, opting for a volunteer solution can save money, but may require more hands-on management to ensure the project is executed seamlessly. 
Ultimately, the decision between a professional or volunteer solution will depend on your specific needs and priorities. It's important to carefully weigh the pros and cons before making a final decision.
Long-Term Plan for Maintaining Cleanliness in Your Building
Maintaining the cleanliness of a church building is a never-ending task. However, it's essential to ensure that the space is clean and welcoming to all who visit for worship and other events. 
To ensure that your church is consistently clean, you should have a long-term cleaning plan in place. This would break down all required cleaning tasks into a daily, weekly, monthly, quarterly, and annual checklist. In this way, the critical cleaning is maintained, while the targeted deep-cleaning tasks stay on the radar and are spread out to be managed more effectively.  
When you partner with Houston janitorial services professionals, they will work with you to develop a plan that considers the unique needs of your church and congregation. For example, you may want to ensure that a particular deep-cleaning task is scheduled in the summer months when attendance is lower and classrooms are not in frequent use. Finding volunteers to undertake a major cleaning project could be more difficult during the summer months, but with your janitorial team, you can count on them to be there. With their expertise and guidance, you can rest assured that your church will remain clean and inviting all year long.
Tips for Finding the Right Service Provider for Your Church
The church is one of the most important places of worship that deserves the highest quality of cleanliness. Having kept this in mind, it is essential to keep your church building in top shape with effective upkeep and maintenance. Finding the right service provider for church cleaning is critical, especially when trustworthiness is at the forefront of your concerns. 
By selecting a trusted company with an established reputation, you can rest assured that your congregation will be greeted with a pristine environment each time they visit. Your service provider should have relevant references that demonstrate that they are reliable, experienced cleaning professionals who understand the unique needs of a church space. From dusting the altar area to polishing lobby floors, Houston janitorial services can handle all of your church cleaning needs with the utmost respect and attention.
Trusted, Experienced Houston Janitorial Services
Accredited Building Services has been providing professional cleaning services since 1995. With our comprehensive service packages and highly trained staff, you can rest assured your church will be always spotless. We are confident that with our expertise, we can help you maintain the maximum hygiene standards in your building all year round.
If you believe that professional cleaners are important to provide a safe and clean environment for congregants and employees alike, let us take care of your church's cleaning needs. Contact us for a quote today and let us give you the quality service your church deserves!