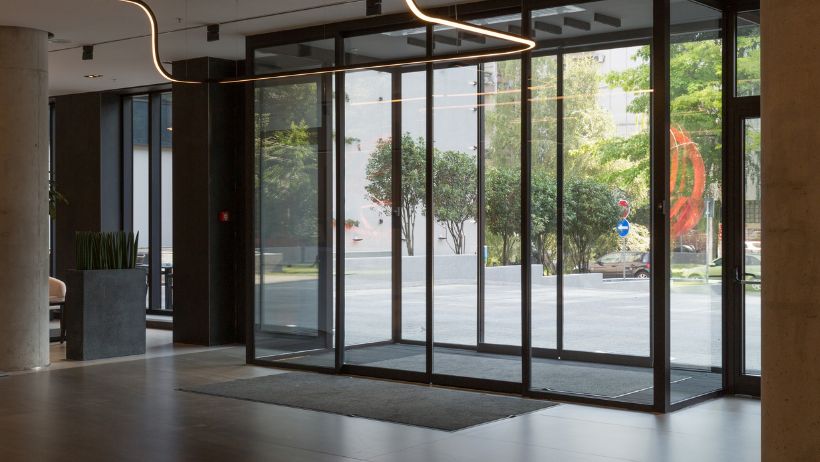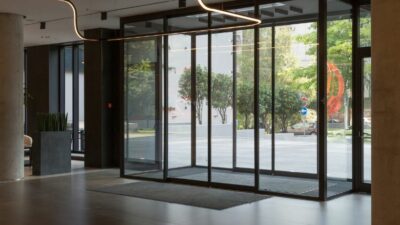 One of the most overlooked parts of commercial cleaning schedules is the proper care and maintenance of floor mats. They are often neglected due to being placed in high foot traffic areas that make them hard to clean frequently. This is where Houston janitorial services can help. Investing time in cleaning your commercial floor mats regularly will help save you time and money on costly replacements down the road. 
In this post, we'll look at different types of floor mats and the best practices for cleaning them. To schedule floor mat cleaning or other janitorial services in Houston, call us today.
Cleaning Your Commercial Floor Mats is Important
As a business owner, you want to ensure that your establishment remains a safe and healthy environment for both your customers and employees. That's why using Houston janitorial services to keep your commercial floor mats clean and maintained should be a top priority. Here are the top three reasons why this type of cleaning is important:
Because floor mats endure heavy use from foot traffic, cleaning and maintaining them helps counteract wear and tear to extend the life of your mats. This prevents you from having to replace these costly items earlier than anticipated.
As they are often located at the point of entry to your establishment, they can accumulate dust, allergens, and bacteria that is then tracked throughout your property. Cleaning the mats contributes to a cleaner, healthier indoor environment for staff and customers.
Regularly cleaning your mats also helps prevent slips, trips, and falls, which is the number one cause of workplace incidents. Safe walking surfaces ultimately help secure the well-being of those who frequent your business. 
Trust us, investing in clean floor mats will make a huge difference in keeping your establishment safe and clean.
Different Types of Commercial Floor Mats 
Floor mats are an essential element in commercial settings, and there are a wide variety of floor mats available for different business needs.
Indoor logo mats are a stylish way to keep a company's brand visible while also providing protection against dirt and moisture. They are usually placed in heavy traffic areas, can be used indoors or outdoors, and are often made from a stiff plastic polymer.
Indoor entrance mats are perfect for high-traffic areas, offering optimum durability and slip resistance. Entrance mats can have multiple surface patterns such as ribbing, waffle, or diamond, which creates a multi-directional scraping pattern to clean water, dirt, and debris off of shoes. Many of these mats also have rubber borders to help keep water on the mat and off of the floor.
Outdoor entrance mats can withstand harsh weather conditions, ensuring safety and durability for outdoor areas. They are usually thick and heavy rubber mats that can withstand significant foot traffic. They can have a variety of detailed textures, such as criss-crossing diagonal lines or a rubber brush style.
Anti-fatigue mats are usually made of closed cell PVC sponge and are designed to reduce stress on feet and joints. They are ideal for workplaces where employees stand for long hours, such as shipping departments, packing stations, assembly lines, and store cash registers. They can have ribbed or textured surfaces to help reduce slips.
Perforated mats are perfect for food service establishments, thanks to their drainage capabilities. Their main function is to reduce slips and falls, as well as to help prevent aches and pains in the legs and back. They can include interlocking modular tiles, individual kitchen mats, or bar runners.
Recommended Mat Cleaning Schedule by Houston Janitorial Services
When it comes to keeping commercial floors clean and safe, floor mats play a vital role. However, these mats require regular cleaning to remain effective in preventing slips, trips, and falls. 
The recommended general cleaning schedule for commercial floor mats includes:
Daily vacuuming or sweeping
Weekly washing and/or spot cleaning using mild detergent and hot water
Monthly deep clean using specialty detergents that are safe for use on mat materials
Some mats may require more frequent washing and deep cleaning, depending on the type and area of use.
After cleaning, it's important to take a few extra steps to ensure that your floors and mats stay in good condition. First of all, make sure that the floor is properly prepped and free from any dirt or debris before placing the mat back in its spot. Even a small amount of debris can cause damage to your floor or mats over time, leading to unnecessary wear and tear. 
Additionally, it's crucial that you allow your mats to fully dry before returning them to their rightful place. Wet or damp mats can lead to mold growth, which can be both unsightly and unhealthy. 
Our Houston janitorial services team can work with you to ensure that your mats remain in good condition so they can provide the necessary traction and cushioning. So, whether you manage an office, a retail space, or a restaurant, make sure to prioritize regular maintenance of your commercial floor mats.
Houston Janitorial Services for All Your Commercial Cleaning
Maintaining a clean and organized work environment is crucial for any business. However, it can be a challenging task to balance this responsibility with other important business duties. By relying on Houston janitorial services to take care of this for you, you can rest easy knowing that your workspace will always be in pristine condition. From disinfecting surfaces to vacuuming floors, a team of cleaning professionals can tackle every task with efficiency so you can focus on growing your business.
At Accredited Building Services, our affordable service plans make it easy to keep up with a regular cleaning schedule for your business. We have an experienced team who really understand what it takes to do a great job. Don't waste another minute worrying about keeping your commercial space clean – let us handle it for you. Contact us for a quote today!