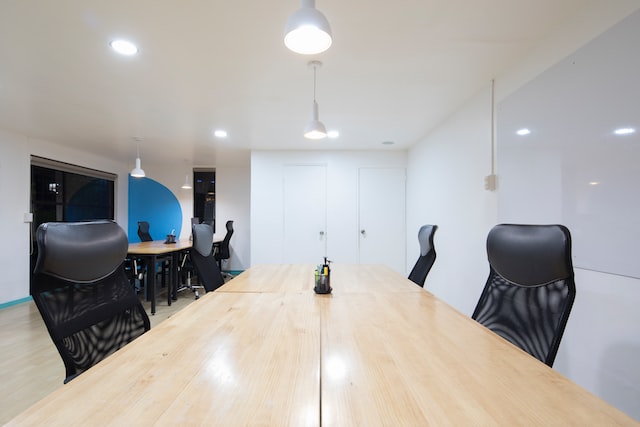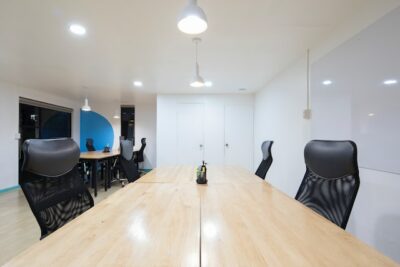 Small office spaces are great for teamwork and camaraderie between your employees. However, it can also come with some unique challenges for Houston office cleaning. If you manage a small office space, then it's key to understand how that will affect the cleanliness of your workplace and what you need to do to ensure your office is clean, sanitary, and professional. In this article, we'll discuss some important cleaning tips and information for managers of small offices.
Why is Houston Office Cleaning Important?
Regular Houston office cleaning is necessary for many reasons. One reason is that the cleanliness and appearance of your office has a big impact on your perceived professionalism and reputation. This goes for employees, clients, and prospective employees. Walking into a dirty, disorganized office is a huge turn off and can make people think less of your business.
In addition, Houston building cleaning can make a big difference for absenteeism. Regular cleaning helps remove germs and allergens that can make people in your office sick. The result is that employees are less likely to catch illnesses and experience allergies inside your office, which means less time off work.
Let's not forget that a tidy, clean office space can do wonders for productivity and morale. Messy workplaces are stressful. They can leave people feeling negative and can also increase the risk of mistakes and lost items and information. Instead, Houston office cleaning helps combat these issues. Many studies have found that people are more productive and are happier in clean, tidy spaces compared to messy, dirty spaces. Therefore, it may have a positive effect on your bottom line to invest in regular Houston office cleaning.
Houston Office Cleaning Challenges for Small Offices
All offices need regular cleaning. However, if you manage a small office, you may face some unique challenges to keeping your workplace clean. Here are some things to consider:
Your Office May Get Dirty Faster
Small offices usually mean fewer people to make a mess, so many people think that means that small offices don't get dirty as quickly. However, we've found that the opposite may be true. Imagine taking a handful of confetti and throwing it in a small closet versus a spacious lobby. While there's the same amount of confetti, it likely looks like a lot more in the closet because it's a smaller space. Therefore, smaller offices may get messier and dirtier faster since there's less room for the messes to disperse through. It may feel like you're frequently fighting to keep the office looking nice and tidy in a smaller space.
You May Need More Frequent Cleaning Services
Since smaller offices tend to get messy faster, you might need to get more frequent Houston office cleaning services. For instance, while large offices may be able to get away with cleaning every other day, you might need daily cleaning to keep up with mess, dirt, grime, and germs. The good news is that smaller spaces take less time to clean, so even though you might need more frequent cleaning, it should still be affordable for your office. The best way to determine how often and what types of cleaning services you need for your small office is to talk to our team about a customized cleaning plan based on your needs and budget.
Houston Building Cleaning Checklists for Your Small Office
There are several cleaning services you may need for your small office. These vary based on your exact office and application. However, daily Houston office cleaning usually includes:
Emptying trash cans & recycling bins
Dusting
Sweeping or vacuuming
Mopping
Disinfecting high touch surfaces
Cleaning and disinfecting restrooms
Spot cleaning walls
Checking restroom supplies like soap and hand towels and replenishing as needed
Vacuum upholstered furniture
Other services you may need on a regular, though less frequent basis include:
Upholstery cleaning for office furniture
Carpet cleaning for carpeted floors
Floor stripping and waxing for hard flooring
Washing walls
Cleaning windows inside and out
Cleaning and disinfecting shared breakroom appliances like fridges, microwaves, and coffee pots
Tips for Small Business Houston Office Cleaning
Keeping your office clean is easy if you have the right strategies and policies in mind. Here are some of our best tips for helping maintain a clean office big or small:
Keep Your Office Tidy and Organized
One of the best things you can do is make sure your office is tidy and organized. Take time to declutter by tossing things you no longer need and creating a space for all the things you do. This may take some time at first if you don't already have a system in place. However, it can go a long way in keeping your office looking great and making sure people can find what they need easily. 
Consider digitizing any paperwork that you can. This cuts down on the amount of clutter in your office and helps ensure that your files are safe from coffee spills and other things of that nature. Also, take time to label where everything goes to help your employees learn the office organization system and encourage them to put things in their proper place. 
In addition, remember that tidying and organizing your office is an ongoing task. It's not enough to simply do it once. Most likely, you'll need to do a quick tidy at the end of every week or the end of every day (depending on how messy things get). Encourage your employees to do the same to save time and reduce office clutter. 
Maintaining a tidy, organized workplace is also great for Houston office cleaning services, as it helps our team be able to clean surfaces without moving things out of place. It can also save us time which, in turn, saves your office money.
Hire Professional Houston Business Cleaning Near You
Many office managers of small spaces make the mistake of handing out a chore chart to their employees. Instead, we recommend hiring a professional Houston office cleaning team to keep your office clean and sparkling. There are a few reasons for this. 
One is that it can seriously hurt office morale to make your employees clean the office. Inevitably, someone will feel that they are doing more than their fair share, which can breed resentment. Also, a lot of people may feel like it's not in their job description to clean the office and, therefore, that they shouldn't have to do it. Hiring a cleaning crew can help you avoid many of these issues. 
Also, hiring professional cleaners for your office helps you get more effective cleaning for your office. Many times, having an employee handle cleaning around the office leads to half-done jobs or ineffectively cleaned surfaces, whether from a lack of time, a lack of knowledge, or the resentment we talked about earlier. This means that a lot of germs and grime may be left behind when you don't hire professionals for Houston business cleaning near you.
Tailor Houston Office Cleaning to Your Specific Needs
Another thing we recommend is working with a janitorial team that will customize cleaning schedules to your exact needs. Maybe you want the lobby carpet cleaned every three months and want the other carpets done just twice a year, or perhaps you have a specific room where you want the walls washed more frequently. Whatever the case is, choose a team that helps tailor everything to your needs rather than giving you a boilerplate contract or a set package of services that don't match your needs.
Cleaning & Maintenance Solutions from Accredited Building Services – Serving Greater Houston and Beaumont
Our team at Accredited Building Services helps Houston and Beaumont businesses keep their buildings in great condition through cleaning and maintenance services. Since 1980 we have built a reputation for excellence and are proud to work with large and small businesses to meet their janitorial needs. Get in touch today to get a free quote from our experts.