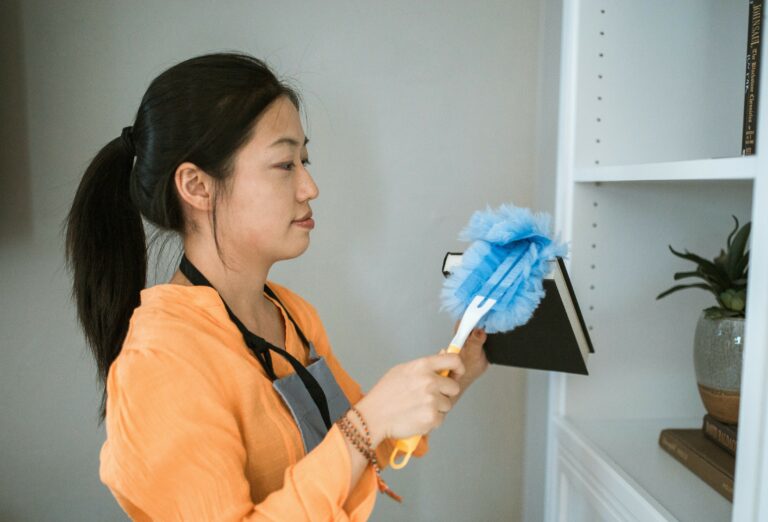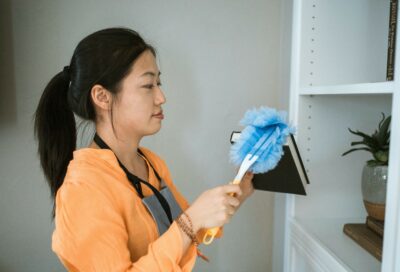 If you have a small office, you might wonder if Houston office cleaning services are a good investment. There are many reasons why you should hire a professional cleaning company for your small office space. In this article we'll discuss the benefits and also some things to look for in your small office cleaning company.
Small Offices Benefit from Houston Office Cleaning Services, Too!
When you think of professional Houston commercial cleaning services, you might picture large, multi story office buildings, but small offices need experienced cleaning, too. In fact, small offices may need them more! First, they can look dirtier faster, since there's much less space to help "hide" dirt, dust, and messes. Also, typically small office spaces are occupied by small, local businesses. These businesses face significant competition from other small businesses as well as large, national companies. Therefore, it's important to set yourself apart in every way possible. Cleanliness affects your company's reputation. Therefore, investing in professional cleaning is important to stay competitive. 
Some small offices spaces that can benefit from janitorial services include:
Multifamily leasing offices
Administrative offices, such as for:

Manufacturing facilities
Service providers
Distribution centers

Offices for small businesses
Regular Houston office cleaning services can help make a great impression and improve morale in your workplace.
Houston Commercial Cleaning Services Make a Good Impression
Think of how many people visit your office each year. Maybe they are customers, maybe they are interviewees. Whoever you invite into your workplace, it's important to make a good impression. Yet, bad odors, visible dirt or dust, and untidy areas all work against you. People take notice of these details, even if you've become blind to them from familiarity. Messy offices are a common reason people cite not returning to a business or not taking a job offer. Small business cleaning can help you make the best impression possible. 
Houston Office Cleaning Services Keep Morale High 
In addition to new visitors to your workplace, Houston office cleaning services help keep the environment pleasant for people who return frequently, such as your regular customers and your employees. This helps people view your business pleasantly and even trust you more. Frequent cleaning is one of the easiest ways to prevent germs and improve mood, which shows that you care about those in your office. 
Are Houston Office Cleaning Services Different for Small Spaces?
Now, you might be wondering if there are any differences between cleaning services for small and large spaces. The basics are mostly the same, but generally smaller offices require fewer cleaning personnel at a time, require less time, and often cost less than cleaning for larger spaces. Fewer square feet to clean generally means your office needs fewer resources for Houston commercial cleaning services, which generally results in cost savings. 
Types Houston Office Cleaning Services You Need
Houston office cleaning services from our team are completely customized to your workplace. However, there are several services we recommend for every office space, including basic cleaning, deep cleaning, exterior cleaning, and deep disinfection as needed. 
Basic cleaning involves tasks like emptying trash cans, vacuuming, mopping, wiping down surfaces, and disinfecting high touch surfaces. Depending on your office, you may need these services daily or weekly. 
Deep cleaning involves things like carpet cleaning, upholstery cleaning, and floor stripping and waxing. Basically anything that you don't need daily or weekly, but do need a few times a year to keep your office clean and in good condition. 
Exterior cleaning includes services like window washing, exterior pressure washing, or even pressure washing sidewalks and parking lots. Many offices neglect the outside of their buildings, but this just makes your workplace look unclean from the outside, which can affect your reputation just as much as messy interiors. 
Also, you may need deep disinfection services for your small office. With the COVID-19 pandemic, health officials recommend disinfecting your office if someone contracts COVID to help kill the virus. Deep disinfection for your office often involves electrostatic disinfection in an effort to kill coronavirus on surfaces to help prevent the illness from spreading through your office. 
What to Look for in a Houston Office Cleaning Services Provider
Talking about why you need Houston office cleaning services is all well and good, but how do you find the right cleaning company? After all, you can't just give your business' keys to just anyone! Obviously, this is a question only you can answer, but we do have some tips for things to look for in a small business cleaning provider.
Affordability
We might not need to mention this one, but you need to choose an office cleaning team that is affordable for your business. Just keep in mind that cut-rate cleaning services may work against you. You could end up paying for low quality services from cleaners that aren't well trained or whose backgrounds aren't well examined. In some cases, they may even use illegal subcontracting to keep prices lower than the rest of the market. Instead, we recommend getting quotes from at least a few different companies for Houston office cleaning services. This gives you a good idea of the going rate for cleaning your business and find one that fits your budget that isn't significantly lower than the others. 
Customizability
In addition, you want to work with a company that allows you to customize services to your needs. Your workplace may need more frequent vacuuming than another, or your office might not need the trash taken out every day. Whatever the case, it's important to work with a team that allows you to customize the Houston commercial cleaning services you receive, the frequency, and the schedule. This helps you get the most value for outsourced cleaning services. 
Insurance
Also, let's not forget that you should always verify that a cleaning company has proper insurance. While accidents are rare, they can happen. Insurance helps protect your business from liability should accidents happen, which helps you get peace of mind. Always ask for a certificate of insurance before hiring a janitorial company, just in case. 
Houston Business Cleaning Near Me – Creating Clean, Healthy Spaces
When you need Houston business cleaning near me, our team at Accredited Building Services is your number one choice. We are a trusted cleaning contractor in Houston and Beaumont. Our team provides affordable, quality cleaning for businesses of all types and sizes. Whether you need janitorial services for your office, industrial plant, or church, our team provides thorough cleaning, disinfection, and maintenance services. Our cleaning professionals are held to high standards through strong management and supervision so you get peace of mind that you get a consistent clean every time from our team. Get a quote for cleaning services today!