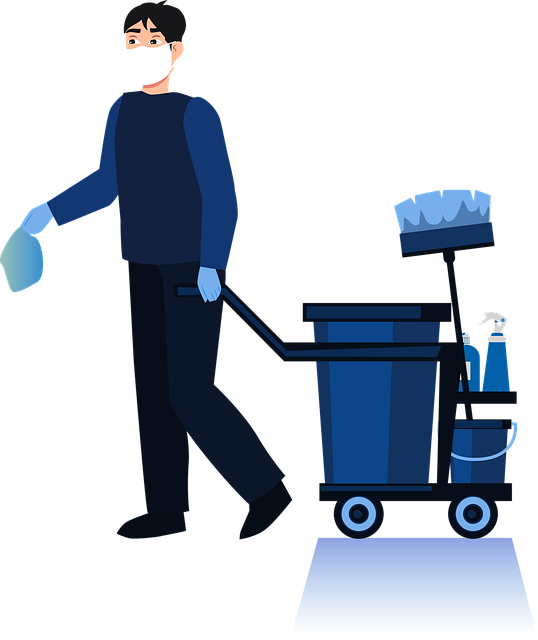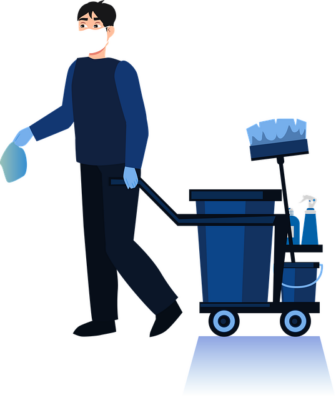 It's easy to think it will never happen in your facility, yet fires happen every day. Even minor fires that cause little damage and you manage to extinguish quickly can cause major issues for your workplace. No matter how short or small a fire, you need specialty Houston office cleaning services to remove things like soot, smoke, and other potentially harmful substances in your workplace before you re-open. 
What Kinds of Houston Office Cleaning Services are Needed After a Minor Fire?
You may need several types of Houston office cleaning services after a fire, depending on the issue. Smoke and soot can penetrate practically any surface in your office. They can also travel quickly to other rooms that were unaffected by the fire itself. Cleaning up after a fire is a process that may require a lot of different methods, chemicals, and tools to do well. 
For instance, your cleaning team may need to clean walls, ceilings, and other hard surfaces in your office. You might also need upholstery and carpet cleaning, water clean up, and so much more. Each situation is different, and our team can give you a better idea of the scope of work after an evaluation of your facility.
The Problem with Soot and Smoke from a Fire
Once the fire is out, you might think the danger is over. However, leftover soot and smoke can cause many different hazards. That's why it's essential to invest in specialized Houston janitorial services after a fire. No matter how minor the fire was, without proper cleaning you could expose those in your facility to untold dangers, including toxic and carcinogenic chemicals. 
Of course, smoke and soot can negatively impact the look of your facility, through discoloration and making the interiors look dirty. This is a common concern among facility managers after a small fire. However, it's important to understand the many unseen issues with smoke and soot left behind. 
Even after removing damaged equipment and ensuring that your facility is structurally sound, soot and smoke damage remain. These are naturally acidic and can cause permanent damage ranging from discoloration to etching and corrosion. In extreme cases, chemicals in soot and smoke can even permanently soften metals. 
Particles in soot and smoke are also incredibly small and can cause serious lung damage to those inside the building. Depending on the affected materials from the fire, soot and smoke damage can release cancer-causing chemicals until you wash them away. So, there are many reasons why it's important to get the right team to perform emergency commercial cleaning after a fire. 
Types of Specialty Houston Office Cleaning Services for Fire Damage
After a fire, your workplace may have many different types of damage that need cleaning and remediation. It's important to find an experienced team offering all the Houston office cleaning services you need. Some common types of cleaning you might need after a fire include:
Houston Office Cleaning Services for Water Damage from Fire Sprinklers
Depending on the size of the fire, there's a good chance that the smoke and heat set off the sprinklers in your commercial or industrial building. Most fire sprinkler systems initiate when the fire reaches over 155°F. Even incredibly small and relatively easy to contain fires can reach that temperature quickly. While fire sprinkler systems are an important tool for containing and extinguishing fires in a building, they can also cause quite a lot of damage. 
Sprinkler systems can release several gallons of water per minute, which can leave you with quite a lot of water to clean up afterwards. Therefore, your Houston office cleaning services after a fire may actually involve a lot of water clean up and remediation. This typically involves removing excess water, using fans and other equipment to speed up drying, as well as using a bleach solution wherever possible to reduce the risk of mold growth in your building. 
Houston Janitorial Services for Cleaning Soot from Walls
As we mentioned, soot is a major concern after a fire, no matter how small. Soot is also one of the most common reasons you might be searching for Houston commercial cleaning services near you. Soot can actually be quite difficult to remove without the proper training and tools. 
There are two types of soot you may find in your building: wet and dry. Wet soot is often sticky or oily and is easy to smudge and smear onto other areas. Dry soot also tends to be dark, but is dry to the touch. Each requires different cleaning protocols to remove. 
When it comes to walls and other hard surfaces, one of the best cleaners to use is trisodium phosphate (TSP). Our team may use this and other proven cleaning chemicals to help remove and neutralize soot left over from the fire. Once dry, then you (or our maintenance pros) can repaint walls to restore your building to its pre-fire aesthetics. 
Removing Smoke Smells and Chemicals from Carpet and Upholstery
Of course, hard surfaces aren't the only items affected by smoke, soot, and other harmful fire-related chemicals. One of the biggest complaints after a small fire is the smoke smells coming from carpets and upholstered office furniture. If items smell like smoke, there is a chance they may also have potentially toxic chemicals that can make people sick in the short or long term. Therefore, you may need Houston office cleaning services like carpet cleaning and upholstery cleaning from our experienced janitorial team. This involves deep cleaning with specialty cleaning chemicals to help remove smoke odors and potentially harmful chemicals from these soft, porous surfaces. 
Is There Anything that Can't Be Cleaned After a Fire?
Cleaning and restoring are typically the preferred option after a small workplace fire. However, keep in mind that, while we would certainly like them to be, Houston office cleaning services aren't magic. There may be several things that simply can't be cleaned after a fire that you may need to replace. For instance, carpets may be too far gone for cleaning to make a difference, or wet drywall may need replacement because it's no longer structurally sound.
Also, keep in mind there are several things you should absolutely throw away after a fire, such as any perishable or non-perishable food left in the break room and any medications left at desks or in first aid kits.
Houston Commercial Cleaning Services Near You from Accredited Building Services
When you need quality cleaning services for your commercial or industrial facility, choose our experts at Accredited Building Services. We've been providing top quality cleaning and maintenance services throughout Houston and Beaumont since 1980, including specialty services after disasters like floods, fires, and other disasters. Our team is available 24/7 to help when you need emergency cleaning services. Call us at (281) 578-2296 to request cleaning or maintenance.