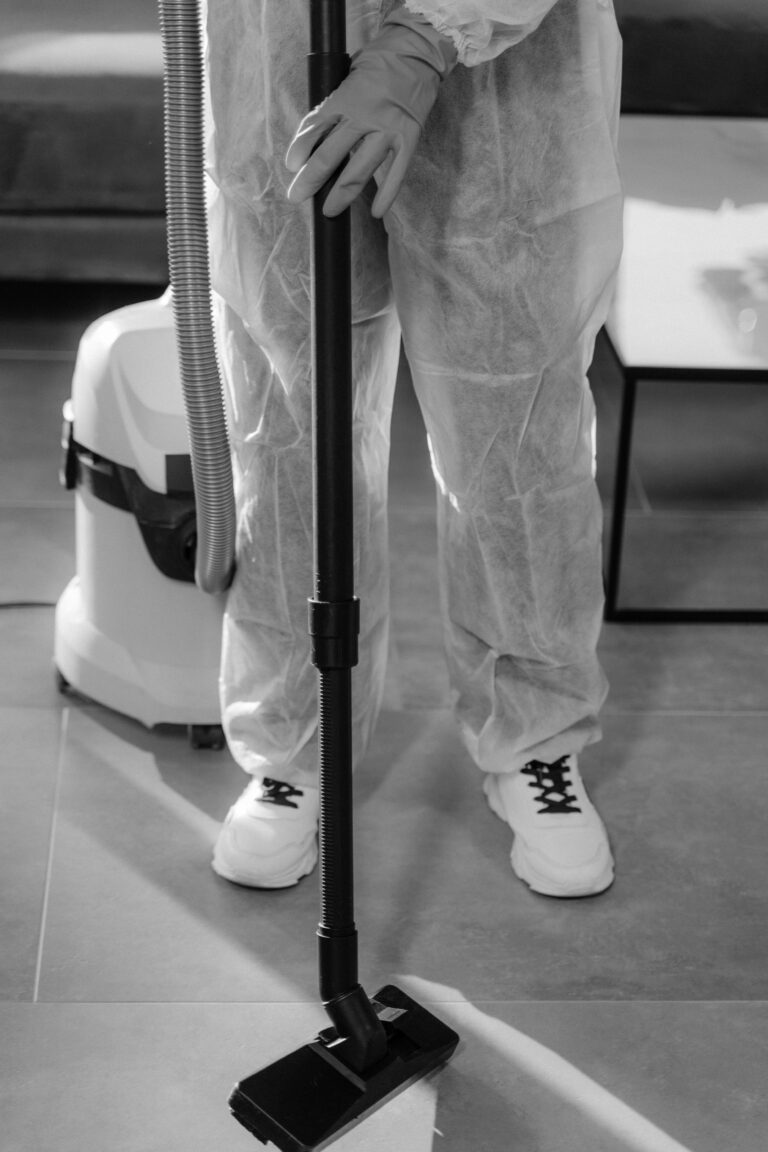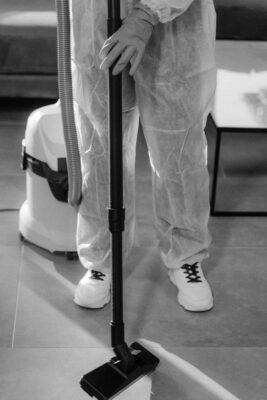 Any comprehensive cleaning program includes floor care. Tile floors are common in many commercial buildings. They are durable and attractive, but do require experienced Houston janitorial services. Regular cleaning is essential for keeping tile floors sanitary and in good condition, but using the incorrect methods, products, or tools can damage your tile floors. 
In commercial buildings, tiles are typically either ceramic or vinyl composite tile (VCT). That's because these flooring options are incredibly durable to stand up to high traffic areas. Most buildings have at least some tile, such as in the bathrooms, so all facility managers should consider proper commercial cleaning and maintenance for tile floors. In this article, we'll discuss some things you need to know about floor care for tile floors. 
What Houston Janitorial Services Do You Need for Tile Flooring?
Houston janitorial services encompass regular cleaning, deep cleaning, and maintenance for your building. When it comes to caring for your building's tile floors, it's important to consider all of these parts of a good floor care program. Each building is different, so cleaning and maintenance schedules are customized to your needs. However, in general you will have at least daily, monthly, and annual janitorial services for your commercial tile floors. 
Daily Cleaning for Tile Floors
One of the most basic ways to keep your tile floors in good condition is to remove dirt and grime every day. Dirt, dust, and other debris act like sandpaper on the floor. Also, over time, the grime can cause permanent stains in the grout, since grout is a porous surface. 
One way to help prevent some dirt from entering your facility is to use floor mats at all entrances. These special rugs trap dirt from shoes in the first few steps people take into your building. This can help reduce the amount of dirt your Houston office cleaning team has to contend with. However, these floor mats don't trap all of the dirt and debris. Therefore, you also need regular cleaning for your tile floors. 
Because commercial buildings typically feature a lot of foot traffic, your floors get dirty quickly. Therefore, in most buildings you need daily Houston janitorial services for tile floors. Daily cleaning removes dirt and grime that can cause long-term damage to your floors and also make your building look dingy and unsanitary. Tile floors need at least daily sweeping or vacuuming to remove dirt particles. Your facility may also need daily mopping to remove caked-on dirt and grime. 
Monthly Grout Cleaning Houston Janitorial Services
Daily mopping is great for keeping your facility clean and sanitary. However, most mops don't effectively remove dirt and grime from grout. Grout sits below the tiles in most cases, so it's difficult to properly scrub the grout with a mop. Therefore, you also need grout cleaning to get rid of dirt and debris as part of your commercial floor care program.
Over time, grime collects in tile grout because it sits lower than the tiles. Even if you have VCT floors without traditional grout, they do typically have lines in the flooring to create the look of traditional tile. If you have ceramic tiles, then you likely have real grout, which is a mix of cement and sand. This means it is porous, which means it may absorb grime and become stained. Stained grout can make your entire floor look dirty. 
Grout cleaning services address the grout lines specifically in addition to your regular mopping services. This involves specifically scrubbing the grout with cleaner to get rid of dirt before it soaks in and causes discoloration. 
Annual Houston Janitorial Services for Tile and Grout Sealing
In addition, you may also need annual Houston janitorial services to maintain your tile floors. These services are essential for making your tile floors less vulnerable to deterioration from regular wear and tear. 
If you have VCT floors, then you may need to reseal the entire floor on a regular basis. Vinyl composite tiles are generally sealed with a semi-permanent coating shortly after installation, but this coating wears off over time. To keep your floors in good condition, you can have your janitorial team reseal the floors once per year. This generally involves stripping away the old coating and adding a new one to the entire floor. 
If you have ceramic tile, then the tile doesn't typically need sealants. The grout, however, is a different story. Applying sealants to grout help reduce the porosity of the grout, which helps reduce its susceptibility to damage from grime and moisture. Sealing once a year can help protect the look and condition of the grout in your tile floors. Also, if you have staining that doesn't disappear with regular grout cleaning, you may also want to schedule grout bleaching or tinting to lift or hide the stains. This is a good service to schedule before sealing, as sealants can make it difficult for grout lightning or tinting products to properly penetrate the grout.
Keep in mind that many Houston commercial cleaning companies don't offer these services, as they're generally considered maintenance services, not cleaning. However, they are essential for a total floor care plan to increase the longevity of your tile floors. 
What do Houston Commercial Cleaning Companies Use to Clean Tiles?
We've mentioned that using the wrong cleaning products, tools, or methods can damage your commercial tile floors. Therefore, you want to choose a janitorial company with experience cleaning and maintaining tile floors.
Cleaning Solutions to Keep Tile and Grout in Good Condition
Many cleaning solutions can cause serious damage to tile floors in your commercial building. On VCT tiles, harsh products can strip away the sealants and expose the floor to dirt and grime. Also, the incorrect product can weaken grout and cause it to crumble. 
In most cases, you want your Houston janitorial services team to use a pH neutral cleaner for everyday cleaning. For more deep cleaning, it's better to choose alkaline cleaners. Acid cleaners are great for killing bacteria and offering deep cleaning on many surfaces, but they can seriously damage tiles and grout. 
Cleaning Tools for Tile and Grout Houston Janitorial Services
The tools your cleaning crew use are also important. Tile is a robust and durable flooring option, but there are some things you shouldn't use to clean tiles. Most tiles can stand up to mild scrubbing with nylon bristle brushes, but your cleaning team should stay away from seriously hard or abrasive tools, like scouring pads and metal bristle brushes. These cleaning tools can cause scratches and also may cause pieces of grout to break off. 
Houston Janitorial Services from Accredited Building Services
When you need exceptional cleaning and maintenance for your facility, our team at Accredited Building Services is here for you. We've been helping Greater Houston and Beaumont business owners since 1980 providing thorough, high quality janitorial services. Our team offers services for buildings of all types, including schools, banks, churches, industrial facilities, and offices. Trust us for all your cleaning and maintenance needs. Get in touch for a free quote customized to your facility's needs.