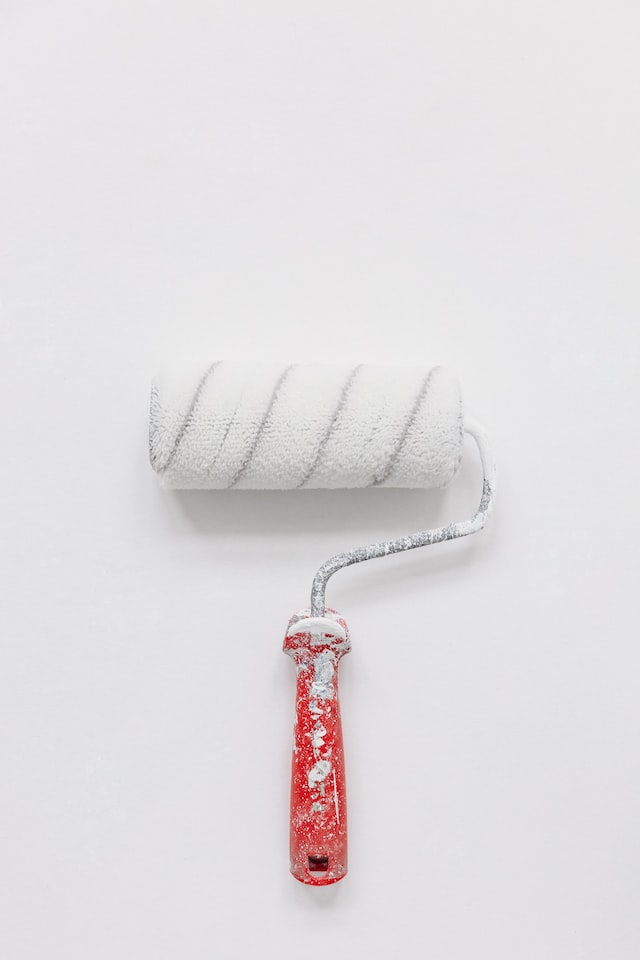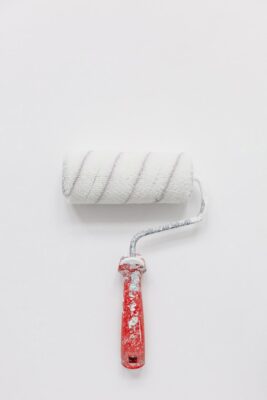 Houston janitorial services encompass everything you need to keep your building in top shape and looking good, including cleaning and maintenance. One area where janitorial specialists can help is with repainting your office. Interior painting can have a big impact on the overall look and feel of your workplace, but it's best to leave it to professionals. Cleaning and maintenance experts have the knowledge and tools needed to properly prepare, paint, and clean up afterwards to make the process simple and easy for your business. Read on to learn more about janitorial services you need for painting projects in the office. 
If you need cleaning or maintenance solutions for your building in Houston or Beaumont, contact us now for a free quote.
When to Consider Houston Janitorial Services for Repainting Your Workplace
There are many reasons you may need Houston janitorial services for repainting the walls in your workplace. For instance, if you're just moving in, everything may need a fresh coat of paint to match your brand aesthetics and look nice and crisp.
Additionally, if you're going through a rebranding project, then it's likely many of the visuals for your company will change, like the logo or even the mission statement. During this time, you may also want to repaint the interior of your building so the decor matches your rebrand. Consistency goes a long way for helping both customers and employees feel stable and confident in your brand. 
Finally, there are times where you may need Houston janitorial services for painting simply because the paint is past its prime. Here are some signs that walls need repainting:
Faded paint
Chipping paint
Blistering paint
Dingy-looking walls
Many surface imperfections in the walls
Keep in mind that, because commercial buildings usually see a lot of traffic, the paint can break down faster than in a home. Therefore, experts usually recommend a plan for repainting every two to three years, even if you want to keep the colors the same. Remember, worn out paint can make the property look neglected, which never makes a good impression.
Houston Janitorial Services for Commercial Painting
Houston janitorial services for painting involve both cleaning and building maintenance expertise. All good painting projects begin with a thorough cleaning and preparation before moving on to painting the walls. Maintenance experts from your janitorial company can then patch walls and paint for maximum longevity and aesthetic appeal. Finally, your team will then clean again to remove all traces of the recent paint project so you're ready to get back to operations immediately. 
Houston Commercial Cleaning Services Before Painting
One of the very first steps in making sure your repainting project goes smoothly is cleaning. Houston commercial cleaning services provide necessary prep work. Now, many businesses skip this step, but pay the consequences later in uneven paint, poor paint adhesion, and reduced service life for the paint. So, cleaning is really critical to make sure painting is done correctly.
Getting a good general clean before painting is helpful because it removes dust and debris that can interfere with the process. However, it's also important to get specialty cleaning specifically for painting. Usually, this involves using mild soap and water to wash the walls before doing other prep and applying the paint and primer. Believe it or not, walls can accumulate a lot of dirt and grime, all of which can interfere with repainting. 
For really grimy walls or for high gloss walls, your janitorial team will likely need to clean the walls with TSP (trisodium phosphate). This is a heavy duty cleaner that can remove things like grease, soot, oils, and other hard-to-clean buildup. It will also rough up any shiny surfaces for better paint adhesion, which is why we may need to use it for any walls or trim with high gloss paint before repainting your building. 
Other Paint Preparation Houston Janitorial Services
Before painting your office, there is other painting prep work you need as well. For instance, your Houston janitorial services experts may need to patch holes or dings in the wall to make sure the surface is nice and smooth before painting. If there's any loose paint, they'll also need to scrape that away. Once the walls are in good shape for primer, the next step is for the building maintenance pros to go through and get ready for painting by applying painter's tape  and laying out drop cloths to protect the rest of the office from paint drips. 
Priming and Painting
Once all the Houston business cleaning and prep work are done, then your janitorial crew can start painting. This is the main event to make your office look amazing. Generally, all painting projects should start with a good coating of paint primer. Primer prepares the walls for paint by creating a surface the new paint can stick to and also evening out any minor surface issues and background colors.
Then, our team will follow up with the paint you've chosen. Keep in mind that walls often need two or more coats of paint to make them look pristine. Therefore, with drying time, it may take a couple of days to complete the painting project. It's important to plan accordingly based on time estimates from our team. In some cases, businesses may close off certain sections of the building so they can keep working in another section while painting is happening. In others, they may want to schedule painting over the weekend or even close down for a couple of days to allow for quick, no-interruption painting. 
Post-Painting Houston Business Cleaning
Even after the paint is all applied and dry, there are still some other Houston janitorial services you'll need, mainly post-painting cleanup. This is one reason to hire a janitorial services company instead of just a handyman or painter – they can provide comprehensive services for everything you need, including cleaning up afterwards. This involves more than just removing the tape and drop cloths.
Post-painting cleaning services should involve a thorough clean to leave no traces of paint drips and make sure that your building is ready for operations as soon as the paint is dry. It'll look different for every building, but usually this involves a good general clean to remove any dust or debris. Another thing that your janitorial crew will do is pay special attention to windows and fixtures in case of any accidental paint drips. This way, your building is in perfect condition and no one will be able to tell that you just painted by the state of your office (only the fresh look of your newly painted walls). 
Why Hire Professional Houston Janitorial Services for Painting Projects
Hiring professionals for the cleaning and painting is the ideal option for repainting projects. They can ensure that the job is done right the first time so the paint looks better, lasts longer, and you get the most value for every dollar spent. With a Houston janitorial services company, you get all the services you need from one team for a streamlined process, so it's really a no-brainer if you need a fresh coat of paint for your building's walls. 
Top Quality Janitorial Services Since 1980 – Accredited Building Services
Our team at Accredited Building Services is dedicated to providing unmatched service for all your cleaning and maintenance needs. We work with commercial and industrial facilities of all types and sizes throughout Greater Houston and Beaumont and offer 43 years of experience you can trust. Get in touch now to request a quote for your building from our experts.