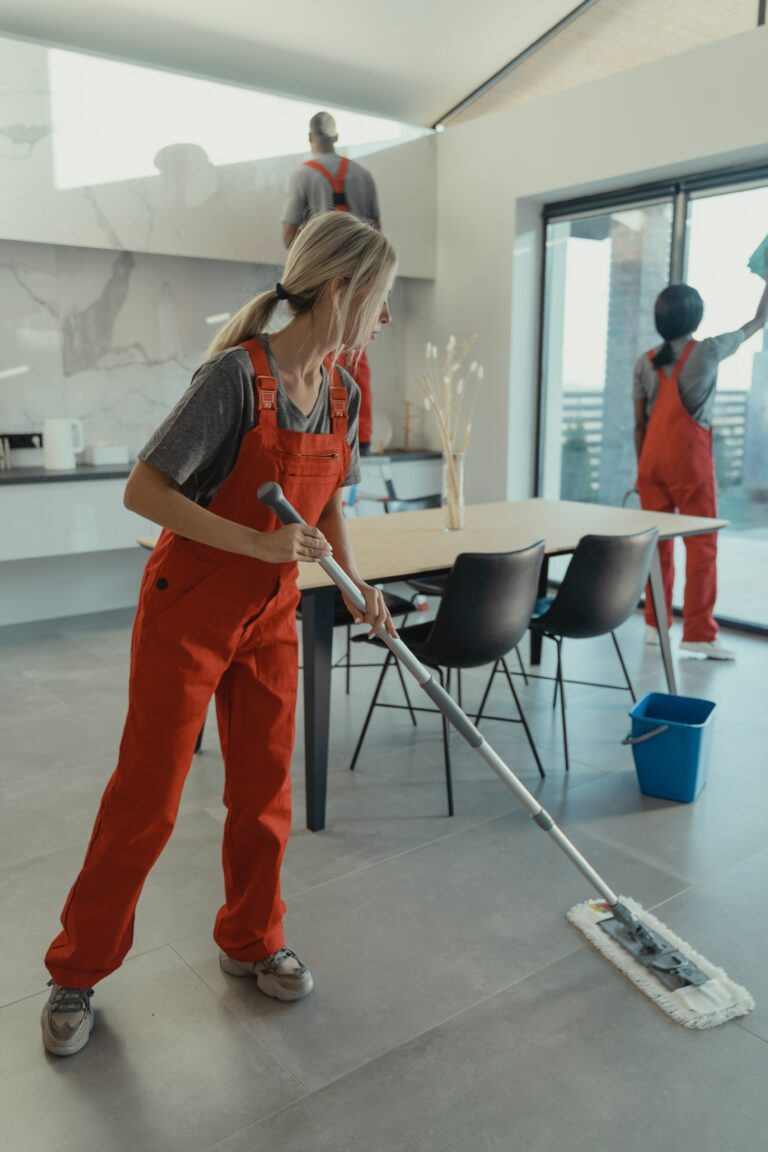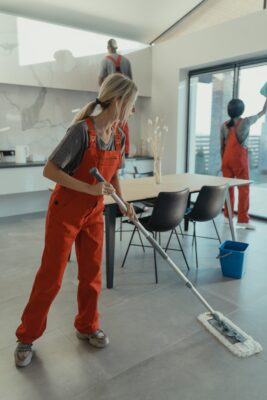 Outsourcing Houston janitorial services helps facility managers in many ways. As a facility manager, you're tasked with keeping your building in top shape. Janitorial crews help you do this by providing quality cleaning and maintenance services. Facility managers must choose the right building services team to ensure you receive the services you need. Let's talk about how janitorial services help with facility management and what facility managers should look for in a janitorial team. 
Houston Janitorial Services Help Facility Managers Keep Buildings Clean and Sanitary
Houston janitorial services include cleaning to maintain healthy, sanitary, and attractive spaces. Customers and staff have come to expect a high level of cleanliness from public spaces. Therefore, facility managers are responsible for keeping buildings tidy and clean. This can be a huge task that requires a lot of work and expertise Professional Houston commercial cleaning services from your janitorial crew can help. We can provide everything from daily cleaning and sanitizing to comprehensive disinfecting and deep cleaning. These services help keep your facility healthy to communicate that you care about those inside. 
Houston Janitorial Services Provide Maintenance for Facilities
In addition to regular cleaning, our janitorial experts also offer building maintenance services. This helps you keep buildings and systems in great condition. After all, it doesn't matter how spotless a building is if the lights don't work or the faucets leak. Facility managers are also in charge of keeping buildings and their systems in good working condition. Our building maintenance professionals help with maintenance and repairs for practically everything in your building. Whether you're dealing with peeling paint or an out of service restroom, janitorial pros can help address a wide range of problems.
Comprehensive Houston Janitorial Services Help Make Facility Management Easier
As a facility manager, you may already know that outsourcing is a cost-effective strategy for getting the janitorial services you need. However, you  might not realize just how valuable comprehensive services are. Imagine you've just started managing a facility that needs daily cleaning, some landscaping work, a fresh coat of paint, and is also overdue for plumbing maintenance. You need professionals for all of these different tasks. 
Consider the time, effort, and expense of hiring a different team for each of these needs. It can take hours to find, evaluate, and hire a Houston building cleaning team, let alone a maintenance team and exterior grounds crew. However, our Houston janitorial services can roll all these services into one for you. This helps reduce the time and hassle of finding trusted professionals for your needs. In addition, it can also help reduce costs. With everything under one roof and countless experts on our crew, facility managers have peace of mind their buildings are in good hands with minimal effort. 
Types of Houston Janitorial Services Facility Managers Need for Success
When it comes to Houston janitorial services, there are many different services facility managers may need. We've talked generally about Houston building cleaning and maintenance services, but it's important to know specific types of services you may need from your janitorial contractor. 
From a commercial cleaning perspective, there are services that you may need on a daily, weekly, quarterly, or annual basis. Working with a team that provides all these services helps you not only keep your building clean, but also in good condition. Daily cleaning involves things like sweeping, vacuuming, dusting, and disinfecting high touch areas. Other Houston commercial cleaning services include floor care, such as carpet cleaning or floor waxing. Specialty cleaning services may include things like COVID disinfection after someone contracts COVID-19. 
There are also different types of building maintenance services that help facility managers. You may have planned maintenance performed on a regular basis, like inspections for electrical, plumbing, and HVAC systems. Also, you may need repairs or maintenance in response to something, such as out of service restrooms or malfunctioning lighting systems. You want a team that can handle all these cleaning and maintenance services as well as other common services you may need as a facility manager.
How to Hire a Houston Building Cleaning and Maintenance Team
Now we've learned how Houston janitorial services help facility managers maintain and enhance buildings under their care, it's important to talk about how to hire the right team for your building. Having an experienced, quality team on your side can make all the difference for facility managers. Here's what to look for in a cleaning and maintenance service for your facility:
Houston Janitorial Services from Hand-Picked Employees
A team is only as good as its individual members. Therefore, it's essential to work with a Houston janitorial services company that selects employees carefully. These are the people you're giving your keys to! We ensure you can trust everyone on our team. Every member of our crew passes extensive background checks. In addition, our team receives thorough training, both in the classroom and on site to ensure you receive quality results, whether you need building maintenance or Houston commercial cleaning services. 
Communication is Key Between Janitorial Crews and Facility Managers
Good communication between facility managers and building service contractors is essential. Facility managers typically have certain goals for cleanliness or maintenance, which is important for a janitorial team to know. In addition, janitorial crews can communicate recommendations and things they notice. For instance, even if you're not due for carpet cleaning for a little while, but your team notices the carpet is looking rather dingy or worn down, this information can also be helpful. Discussing schedules, services, and expectations is important for both facility managers and janitorial service providers to ensure a harmonious relationship and so you have peace of mind your building is taken care of.
Choose a Team that Adds Value for Your Building
Finally, it's also important to look for a janitorial team that adds value for your building. Facility managers typically look for the lowest cost option for needed services. However, we recommend looking for the most cost-effective option, as this helps get you the most value for every dollar spent on cleaning and maintenance services. Low cost providers often cut corners while cost-effective providers offer good value for thorough, quality services.
Total Houston Janitorial Services from Accredited Building Services
When you need comprehensive janitorial services, our team at Accredited Building Services is here to help. We've been helping business owners and facility managers since 1980 keep their buildings clean, sanitary, and well-maintained. Our team includes professionals for everything from disinfection to building maintenance so we can provide total solutions for your needs. Get started today by requesting a free quote from our janitorial specialists.