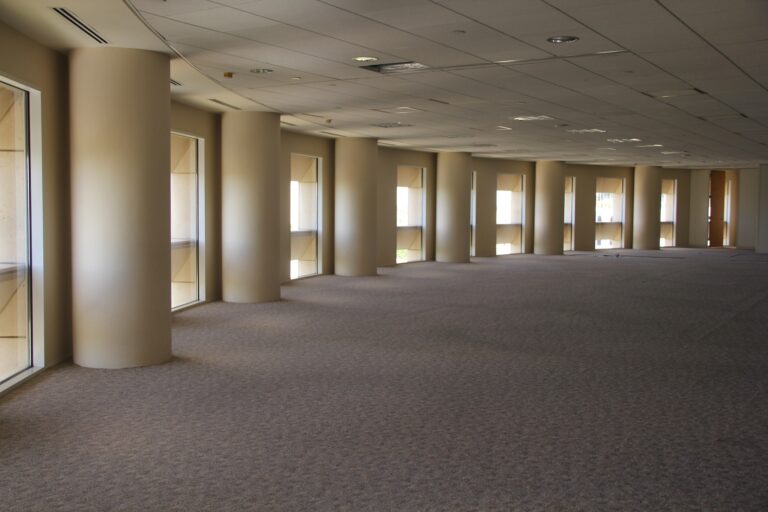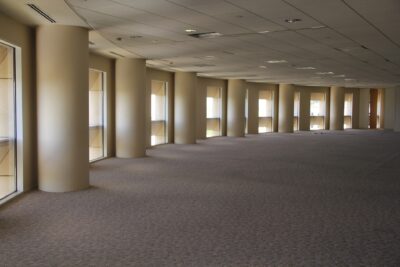 If you're planning to move into a different office space, don't forget to call your Houston janitorial services company! Moving to a new space is exciting, but it also takes a lot of work. Beyond moving your equipment, there are also some things you will probably need to take care of before you turn the property back over to the landlord. A good janitorial staff can help you take care of some of these necessary move-out steps.
Moving Out of Your Rented Office Space? Call Your Houston Janitorial Services Company
So, why might you need help from a janitorial crew when moving out of your office? In most cases, you're expected to leave the space in good condition. This typically means in the same condition it was when you moved in or better. Not only is this the right thing to do, it can also help you avoid deductions from your security deposit. 
Tips for Getting Your Security Deposit Back After Moving Out of a Commercial Space
When you signed your commercial lease, you likely had to provide a security deposit. Now, in most cases the landlord must refund this to you once you move out. However, they can deduct expenses from the refund for many different things. This doesn't apply to normal wear and tear, but it does apply to anything that is due to negligence, accident, carelessness, or abuse. For instance, damages or even excessive dirtiness. 
Here are some tips that may help you get a full refund of your commercial security deposit:
Repair any damages
Perform move-out deep cleaning
Check your lease for specific move-out guidelines
Ask about move-out expectations
Provide your new forwarding address in writing
Make sure you're fully paid up on rent and other expenses owed
Why Contact Houston Commercial Cleaning Companies for Move-Out Cleaning Services?
You've probably had regular Houston office cleaning services since you moved in. However, move-out cleaning is typically a little different. Which services you need depends on exactly what your landlord expects. For example, some want the carpets shampooed, while others simply want a general clean for any dirt, dust, or grime. In most cases, you'll need some deep cleaning services when you move out of your commercial space. 
Deep cleaning targets areas that aren't usually included in daily cleaning. For instance, vents and ceiling tiles don't get dirty within 24 hours, so they're left for deep cleans. Move-out is the perfect time to take care of these less frequently cleaned areas. 
Simply put, a clean office is almost always going to look better than a dirty one. Also, in many cases a lot of things your landlord might deem as "damage," like carpet stains, can disappear with a good cleaning session. If your goal is to return your space to good, move-in-ready condition, then you'll need cleaning services. 
What Types of Houston Office Cleaning Services Do I Need for Move-Out?
The last thing you want is to get deep cleaning services for your office only to find out your landlord is still charging you a cleaning fee because it wasn't thorough enough. So, we highly recommend asking your landlord what they expect to see during their move-out inspection. Specifically, ask which cleaning services they want you to perform before move-out to avoid security deposit deductions. As we mentioned, a good, thorough dusting and wipe down is enough for some landlords while others want more involved services. 
Some cleaning services to consider for your move-out include:
Carpet cleaning & stain removal
Floor buffing or stripping and waxing
Window washing
Wall washing
Whole-office disinfection
Exterior pressure washing
Your Houston janitorial services company can also offer cleaning advice specifically tailored to the space to help with office move-out cleaning.
What Else can a Houston Janitorial Services Company Help With When Moving Out?
Also, keep in mind that janitorial companies are a little different than Houston commercial cleaning companies, since they offer other services that can help you with move-out. Often, you'll need to do more than simply clean the office to return it to good condition per your commercial lease. 
Remember, you're liable for any damages that aren't normal wear and tear. That means there's a decent chance you'll also need to do a bit of maintenance and repairs before you move out. In many cases, working with your normal janitorial team can save you money on these services compared to what your landlord may deduct from your office security deposit. So, it often makes sense to call your team to do small repairs and maintenance that might not be considered normal wear and tear. 
Maintenance & Repairs
Take some time to look around your office and identify everything that looks different from when you moved in. There are probably some holes in the walls for hanging pictures, or there might be a small crack in a light fixture from a clumsy moment. You may need to return these to the original move-in condition as well. 
It's usually a good idea to go ahead and repair any damage you see that isn't due to normal wear and tear. There's a good chance you'll be liable for it and have it deducted from your security deposit. 
Also consider if there's anything that's due for maintenance. Just remember to check your lease to see what maintenance you're actually responsible for and what the landlord is responsible for. For example, in some spaces you may be responsible for HVAC maintenance, while other times the landlord is. So, check your lease and consider whether anything is due for service before your move-out date. 
Trusted Houston Janitorial Services Company since 1980
Whether you need help with office move-in, move-out, or just regular services, call our team at Accredited Building Services. We've been helping Greater Houston businesses clean and maintain their buildings since 1980. As a leading janitorial company, we have a large team of experts ready to help you at a moment's notice. For the highest level of quality control for our services, we never subcontract our work, so you always know who you're handing your keys to. From regular cleaning to remodels, our team does it all! Call us now at (281) 578-2296 to learn more and get a free quote for your building!