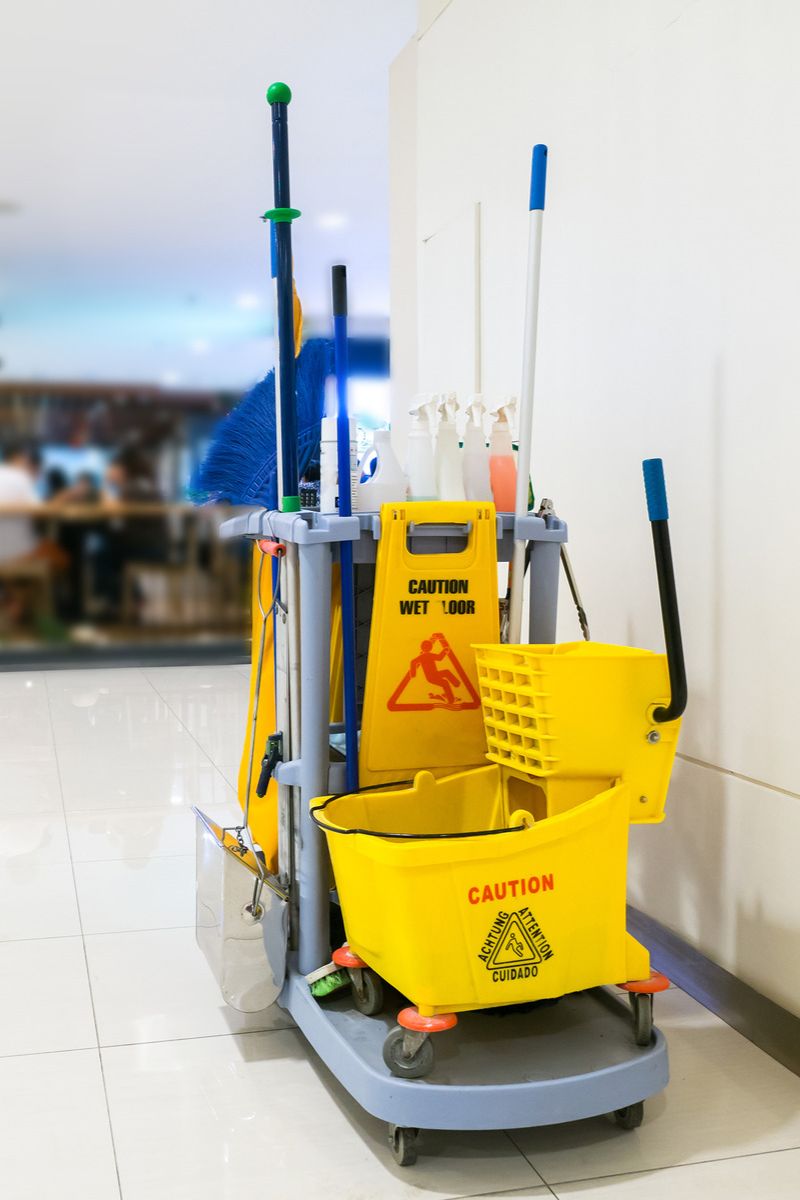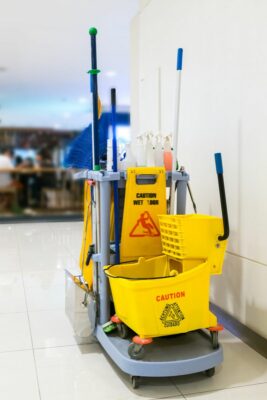 Does one of your employees complain of headaches or other symptoms every time they come into the building? If so, they may have a sensitivity to some of the cleaning products used in your facility. If this is the case, it's important to discuss the situation with our Houston janitorial services company so we can avoid the trigger and so you can promote a healthy, comfortable environment for your employees. 
Talk With Your Houston Janitorial Services Company About Chemical Sensitivities in your Office
If one of your employees is suffering from symptoms due to sensitivities to cleaning products used in your building, one of the first things to do is talk to your Houston janitorial services company about the issue. From there, we can create a custom plan that reduces the risk of exposure to your employee. 
Keep in mind that issues from cleaning products are rare and may indicate multiple chemical sensitivity (MCS), which is a controversial diagnosis in the medical field that may be caused by medical or even psychological factors. Some of the symptoms include:
Migraines
Rashes
Asthma attacks or flare ups
Muscle aches
Joint aches
Fatigue
Confusion
Memory loss
Someone might experience some or all of these symptoms when exposed to chemicals they are sensitive to. Our team can take many precautions to prevent this in your building. 
How Your Houston Janitorial Services Company Helps Prevent Issues from Cleaning Chemicals
There are many ways our Houston janitorial services company can tailor your facility's cleaning plans to suit anyone in your office who is sensitive to certain cleaning products or ingredients. Here are some of the measures we can take:
Ensuring Your Cleaning Team Mixes Products Correctly and Carefully
One thing that many people don't realize is that improper mixing or dilution of cleaning chemicals may lead to higher amounts of a certain ingredient in the building. Naturally, our Houston janitorial services company trains our teams extensively on proper cleaning product mixing, but if you're working with a different company, it may help to make sure they mix things properly with the right amount of water and never mix cleaning chemicals together. 
Making Sure There's Plenty of Ventilation During and After Cleaning
Another way we can update our Houston commercial cleaning services for offices with people who have chemical sensitivities is to increase ventilation. Ventilation helps bring fresh air in and remove fumes and smells from cleaners used in the building. Making sure there's plenty of ventilation during the cleaning process as well as afterwards can remove many of the things that your employee may be sensitive to. 
Your Houston Janitorial Services Company Can Switch to Different Products
Of course, one of the most common courses of action that our Houston janitorial services company takes if you have an employee that is sensitive to one of the cleaning products we use is to simply switch it out for something else. In some cases, that means switching to a green cleaner. Avoiding the cleaning product entirely can help employees feel safe and cared about, and our teams have many options to choose from to effectively fight germs and dirt in your building. 
Products Used for Houston Office Cleaning Services That May Trigger Chemical Sensitivities
There are any number of ingredients in cleaning products that someone might be sensitive or even allergic to. Of course, there are some common offenders to look out for:
Fragrances
Fragrances of any kind can lead to symptoms in people with chemical sensitivity. In fact, fragrances are one of the main culprits for things like headaches, migraines, and irritation from cleaning products. This includes both artificial and natural fragrances. Fragrances are often found in a variety of cleaning products, including normal detergents, disinfectants, and air fresheners. If fragrances are the issue for your employees, then we will need to switch to fragrance-free alternatives. In addition, you may need to encourage others not to wear perfumes and other fragrances in the office. 
Formaldehyde
Formaldehyde is a common preservative and anti-bacterial substance that may lurk in many cleaning products. It's often used to keep cleaning chemicals fresh and bacteria free while they sit on a store shelf or in a cabinet after purchase. However, it can also lead to some serious reactions in people with chemical sensitivities. Switching to green cleaners for Houston office cleaning services can often reduce the amount of formaldehyde in your building. Just keep in mind it may also be in pressed wood furniture and other products, so you may need to take other steps. 
Bleach
Chlorine bleach is a commonly used cleaning product that may also cause symptoms in sensitive individuals. While most of us know that bleach is a powerful disinfectant and brightening agent, many don't realize that the fumes from bleach can cause issues for some people. We tend to use bleach sparingly as it's quite caustic and can easily damage many surfaces in your building, but we can add it to the list of things not to use at all in your building if someone on your team is sensitive to it. 
Terpenes 
Terpenes are natural compounds and typically come from citrus in cleaning products. If a cleaning product uses citrus oil, has a citrusy scent, or smells like pine needles, then there's a good chance terpenes are in this cleaning product. Terpenes can also trigger symptoms in people with chemical sensitivities, despite being all natural. If this is the cause of your employee's sensitivity, then our Houston janitorial services company can avoid cleaners that may contain terpenes. 
Dichlorobenzene
Dichlorobenzene is another common chemical found in many cleaning products. It is commonly used to kill mold and mildew, both as a preventative measure in cleaning products, as well as to treat existing mold and mildew in a building. It is also great at repelling many insects, including moths. If you've ever gotten the whiff of a moth ball, then you've probably encountered dichlorobenzene. This chemical can also cause issues for many people with chemical sensitivities. 
What to Tell Your Houston Janitorial Services Company to Accommodate Chemical Sensitivities
There are many things to share with our Houston janitorial services company if you need to alter your cleaning plan for an employee with a chemical sensitivity. Obviously we don't need to know personal or private details about the person, but sharing some information can be helpful so we can avoid the trigger.
For instance, if your employee can pinpoint what exactly the issue is, we can simply avoid using it. One example is if they know they're sensitive to fragrances, we can simply stop using air fresheners and switch to fragrance free cleaning products. If you're creating a fragrance free or chemical free zone in your building for the employee, then let us know that as well, so we can make sure to follow your protocols for that specific area of the office. 
Customized Houston Commercial Cleaning Services from Accredited Building Services
Our teams at Accredited Building Services provide superior cleaning and maintenance solutions for your commercial or industrial building. We have been in business since 1980 and are proud to be a top janitorial services company in Houston and Beaumont. Our number one goal is your complete satisfaction by creating safe, healthy, and clean environments for your workplace. Contact us now to get a free quote for your building!