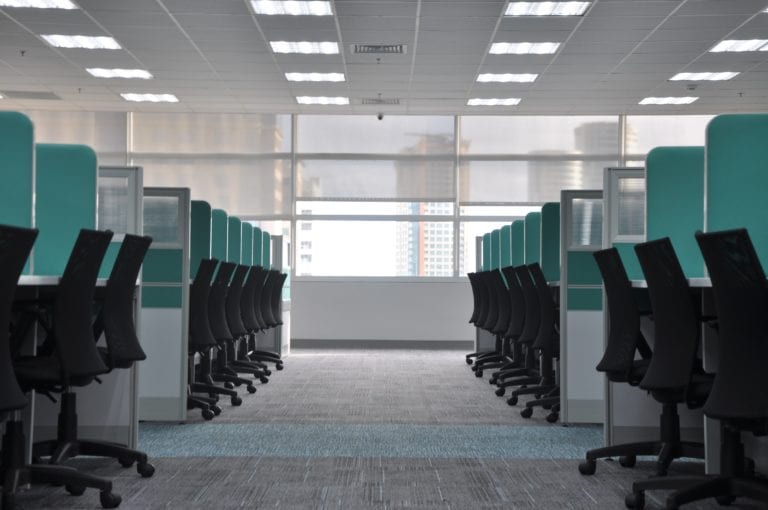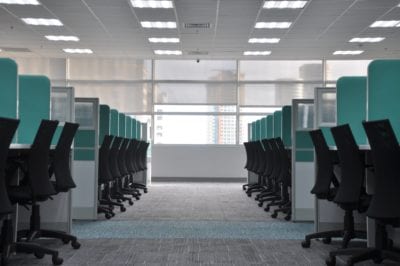 You have the carpets cleaned regularly in your office, but when was the last time you cleaned your cubicle walls? Many business owners forget that these areas can become just as dirty and disgusting as any other surface in the workplace, which is why you should ensure your Houston janitorial services plan includes cubicle wall cleaning. Many cubicle walls consist of fabric, glass, and metal, all of which may require different methods to clean properly. Therefore, it's often best to work with professionals to keep them clean.
How Do Dirty Cubicle Walls Affect Your Business? Why Choose Cubicle Wall Houston Janitorial Services?
Cubicles are a great way to break up your workplace and provide everyone with a dedicated space. However, without regular Houston janitorial services for cubicle walls, they can quickly become dirty, stained, and gross. This can quickly affect your staff and business. Instead, frequent Houston commercial cleaning for cubicles help reduce these negative impacts on your business. Here are some reasons you should make sure your cubicle walls are clean:
Germs and Allergies
Just like any other surface in your workplace, cubicle walls can easily hide germs that make your employees sick. However, cubicle walls may be even worse than you thought. The fabric on upholstered cubicle walls can hold onto many contaminants, including:
Dirt
Bacteria
Viruses
Mold
Mildew
Dust mites
Dust
Allergens
Cubicle walls can be just as bad as your office carpet or even worse without regular Houston janitorial services. Since your employees are in such close quarters with their cubicle walls, this could lead to many issues with your staff, such as allergies, asthma, illnesses, and other health issues.
Employees experiencing such symptoms are often less productive than they could be. Also, these issues could lead to higher absenteeism among your staff. Instead, cleaning cubicle walls can help reduce these issues. Regular Houston commercial cleaning services for cubicle walls can help improve indoor air quality and remove contaminants that can make your employees sick.
Odors
Another common issue we notice with cubicle walls is that they can cause odors throughout the workplace. Houston janitorial services for cubicle walls help prevent and remove any unpleasant odors they may be hiding in the fabric of your cubicles. Dust, mold, and mildew can cause musty odors that can irritate your staff and run off your clients. In addition, cubicle walls are a common place to find food spills that can breed odor-causing bacteria. Whether from a bit of spilt coffee or a full meal eaten at the desk, spills happen. However, without proper cleaning, these materials can attract and sustain bacteria that not only can harm your staff, but also cause terrible odors throughout your workplace. Instead, frequent cleaning can help reduce odors emanating from your cubicles.
Appearance
Also, over time cubicles can start to look bad, which reflects poorly on your business. Stained, spotted, soiled, and otherwise filthy cubicle walls can have an effect on your company's reputation. A dirty workplace can crush employee morale and disgust your clients. As you know, your image is everything. Houston janitorial services help keep everything clean and presentable so you and your staff can project a professional appearance. This should also include often-forgotten cubicle walls.
Houston Janitorial Services to Keep Cubicle Walls Clean and Germ-Free
So, which Houston janitorial services help keep cubicle walls clean and professional? As we mentioned, since there are several different materials, your cleaning professionals will employ a few different methods:
Cubicle Dusting
Frequent dusting is a must for your workplace, including cubicle walls. Daily dusting can help reduce the amount of dust that accumulates on the fabric. In addition, if your cubicle walls feature glass windows on top, then our Houston commercial cleaning crew will wipe this area with glass cleaner to keep it free of germs and smudges. 
Vacuuming
In addition, regular vacuuming can help remove many of the contaminants from cubicle walls. Ensure your Houston janitorial services include vacuuming at least once per week to help reduce dust and germ accumulation. We use commercial vacuums equipped with HEPA filters to trap dust and other particulates and prevent them from entering the air in your business. While vacuuming, this also gives your cleaning crew a perfect time to look for and treat any stains or spots on the upholstery.
Upholstery Cleaning Houston Janitorial Services for Cubicle Walls
Also, routine deep cleaning can help reduce negative effects from dirty cubicle walls and also extend their useful lifetimes. Generally, you should have professional upholstery cleaning for cubicle walls at least once per quarter. However, high traffic or pet-friendly offices may require more frequent Houston janitorial services for cubicle walls. Professional upholstery cleaning gets deep into fabric fibers to remove dirt, dust, and germs. In addition, during these services, we can also apply protective coatings to help repel spills, dust, and dirt that make your cubicle walls look dirty. 
Need to Clean Just One or Two Cubicle Walls?
However, what happens if you need to just clean one or two cubicle walls in-between deep cleanings? For example, maybe a few of your employees switched to different workstations, or one of your employees is currently sick and you're worried about the spread of illness throughout your staff. In some cases, you may want to just do a quick DIY clean instead of calling your Houston commercial cleaning crew. If this is the case, here are some quick tips for cleaning fabric cubicle walls:
First, remove anything on the cubicle walls and move any furniture that may get in the way.
Dust the area with a microfiber cloth, including the tops of the cubicle walls. If your cubicle walls have glass at the top, wipe this area down with a glass cleaner.
Vacuum the upholstered area on the wall.
Pre-treat any stains.
Create a solution of one part mild laundry detergent and three parts warm water and mix together to form suds.
Put the suds on a gentle cleaning brush or sponge. Do not dip your cleaning tool into the soapy water, as this will create too much moisture, which could lead to mold and mildew growth in the cubicle wall.
Gently scrub the walls in circular motions.
Wipe the suds away with a clean, damp cloth.
Set up fans directed at the cubicle walls to help reduce drying time. Once completely dry, you can put the furniture back into its place.
These steps can help you clean cubicle walls in between deep cleanings from your Houston janitorial services crew. However, if you have many cubicles that are looking dingy or simply haven't the time, call your cleaning professionals for cubicle wall cleaning.
Comprehensive Houston Janitorial Services from Accredited Building Services
At Accredited Building Services, we've been serving businesses like yours since 1980. We have the experience you need to keep your workplace clean and professional. Our team receives in-depth specialized training in our advanced cleaning protocols to provide efficient, practical services for your building every time. Call us today at (281) 578-2296 to learn more about our custom cleaning plans and request a free estimate. We are here to serve you!