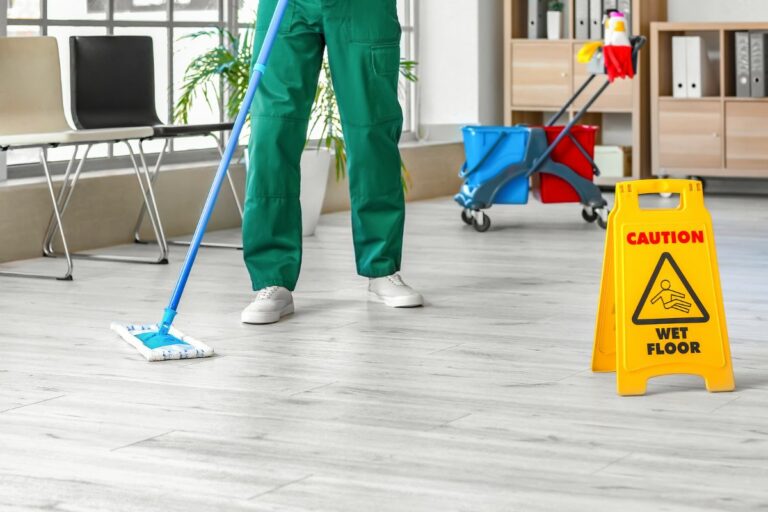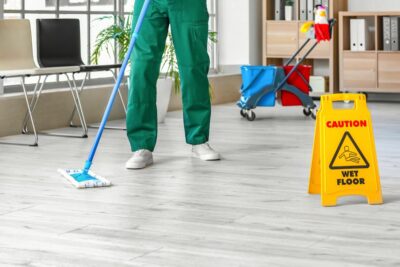 While many people think that cleaning crews and janitorial crews are the same, there's actually a big difference. Make sure you know the difference so you hire the right team to provide all the services you need. Keep in mind that Houston janitorial services generally include both cleaning and facility maintenance, rather than having two separate teams for these different jobs. In many cases, a janitorial crew is the best choice for your building so there are fewer things you need to manage. In this article, we'll discuss the differences between cleaning and janitorial services and some of the key benefits of hiring a janitorial team for your building. 
If you need cleaning and maintenance services for your commercial or industrial facility, contact us now to get a custom quote. 
Is There a Difference Between Houston Janitorial Services and Cleaning Services?
If you're searching for someone to clean your building, you might have noticed that some companies offer cleaning services and some offer Houston janitorial services. Many facility managers believe that these are the exact same service, just under different names. However, this couldn't be further from the truth. In fact, cleaning services and janitorial services are different things altogether. 
Cleaning services involve just that: cleaning. A cleaning crew will provide Houston building cleaning inside the building based on your needs. For instance, removing trash and wiping down horizontal surfaces each night. In some cases, you may be able to set the schedule or have some flexibility in the services your building receives. However, they only provide everyday cleaning. 
By contrast, Houston janitorial services involve significantly more. Janitorial crews provide everyday cleaning, deep cleaning, as well as general building maintenance for your facility. Essentially, this is a comprehensive service needed to keep up a professional appearance for your building, inside and out. There are several advantages to choosing a janitorial crew instead of just a cleaning crew. 
Houston Janitorial Services Include Commercial Cleaning and Facility Maintenance
Houston janitorial services are a more rounded solution for keeping your facility professional. With both cleaning and maintenance services, you can rest easy knowing that everything you need to keep your building looking great is handled by the crew you hire. Here are just some of the many services that a janitorial team can provide:
Houston Building Cleaning
One way that a janitorial crew keeps your facility looking fresh and professional is through cleaning. While many other commercial cleaning companies offer only daily cleaning, your Houston janitorial services company provides total cleaning solutions for the whole office. This includes daily cleaning with normal services you would need each night after your employees leave as well as deeper cleaning services that you need less often, like quarterly or annually. So, for instance, your cleaning checklist might include daily services like:
Emptying trash
Dusting
Sweeping
Mopping
Vacuuming
Disinfecting high touch surfaces
Cleaning and disinfecting restrooms
However, when you hire a janitorial company, then you will also receive deep cleaning services such as:
Carpet cleaning
Upholstery shampooing
Window cleaning
Cleaning blinds/curtains
Dusting HVAC vents
Building Maintenance
In addition, Houston janitorial services also include general building maintenance services that help keep your facility in top shape. This way, you get preventative maintenance for things around your building that need service. For instance, some common maintenance services your janitorial crew can provide include:
Floor buffing
Floor stripping and waxing
Power washing hardscapes (walkways and parking lots)
Changing HVAC filters
Replacing interior  exterior light bulbs
Repainting walls
Inspecting plumbing fixtures
Basically, anything that you might need to keep your building in good shape to prevent unnecessary repairs and replacements, your janitorial crew will provide. 
Why Choose Houston Janitorial Services Instead of Just Cleaning
So, what are the benefits of hiring a Houston janitorial services company instead of just a cleaning company? There are several advantages to consider. If you're already looking for cleaning services, consider a janitorial team to take care of many other aspects of your facility management plan. Here are some of the benefits to consider:
One Team for Everything You Need
One great thing about hiring a janitorial crew is that there's just one team that handles both Houston office cleaning services and maintenance services. This means one contract with one crew who takes care of it all for you. For one, this means there's less research you have to do up front, since you only have to find one vendor you like and can trust. 
Additionally, it often means that you get all these services for less cost compared to hiring two different teams. Since everything is all in one, it's often much more cost-effective to work with one team. 
Finally, if you choose a team that you can really trust, then it significantly reduces the amount of management and oversight you need to provide. Instead, you can focus on other aspects of managing your office with the peace of mind that the building itself is in good hands for cleaning and maintenance. 
Fewer Calls to Expensive Specialists
Another benefit of working with a Houston janitorial services team is that you get regular maintenance from one team. This reduces how often you need to call in expensive specialists for things like repairs. Imagine trying to source and manage different professionals to do things like change air conditioning filters, inspect the plumbing system, provide necessary floor care, and keep outdoor areas looking nice. All this can add up to be seriously expensive if you're having to hire one person for each of these needs on a one-off basis. It also puts all of the scheduling and management on your desk, which means you have less time to look for ways to optimize operations. In the end, it can be much more expensive than hiring a crew to take care of all the maintenance services you need. 
Ensuring Safety, Appearance, and Longevity for Your Building
With regular cleaning and maintenance for your building, you can improve the safety, appearance, and longevity of your workplace. This can improve your business as a whole by projecting a professional reputation to your clients and improving the morale and productivity of your employees. Regular cleaning and maintenance can make it safer for your building by reducing risks of accidents. These Houston janitorial services can also make your building look nicer and reduce the need for repairs and replacements over time for practically everything in your building. 
Keep Your Facility in Great Condition With Accredited Building Services
If you need janitorial services for your commercial or industrial facility, choose Accredited Building Services as your trusted provider. We offer over 43 years in the business and have a proven track record for quality services for businesses of all types and sizes. Our experts can provide everything you need for a professional workplace, including cleaning, maintenance, and other key building services. Get an extensive level of care for your facility today – contact us now to request a quote for your building.