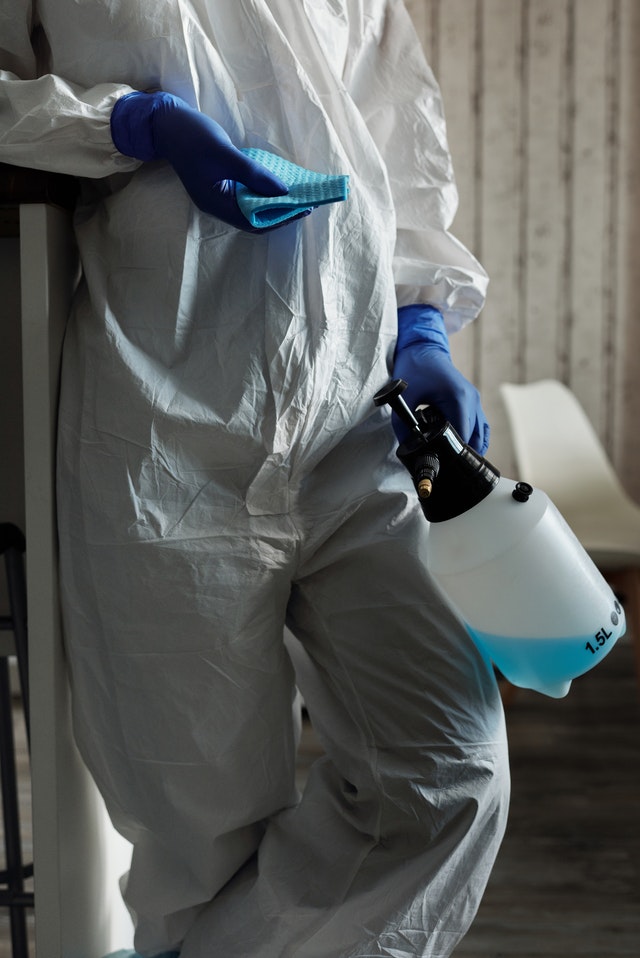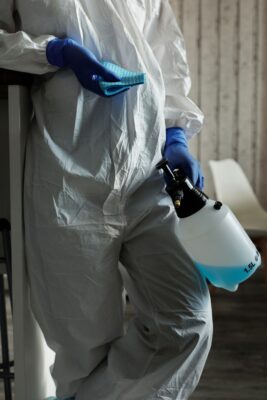 Houston janitorial services help keep commercial spaces clean, sanitary, and welcoming to the public. This is especially important for banks and financial institutions, where customers must trust the institution with their finances. Especially during the pandemic, with people concerned about contracting COVID-19, it's even more important for institutions like banks and credit unions to put their best foot forward with quality cleaning and disinfecting services. 
What Houston Janitorial Services Do Banks Need?
Public health experts recommend having a cleaning and disinfection plan for your building. If you haven't already, it's essential to put one in place for your bank. You should sit down with key decision makers to create a:
Plan: This is a breakdown of how, when, and how often to clean and disinfect various surfaces in your building. You should base this on current recommendations, risk factors for your bank customers and employees, and feasibility for your institution. 
Implementation Strategy: Once you have a plan (preferably written down), it's time to figure out how you put it into action. This often includes discussing schedules for Houston janitorial services and deciding who is responsible for who takes care of cleaning and disinfecting needs during the day outside of your scheduled cleaning services. 
Audit and Revision Procedures: Having a plan and putting it in place is one thing, but how do you know it's working well? This is why you need to have an audit schedule and a plan in place to determine how and when to revise your original cleaning plan for your bank. This might include doing checks for cleanliness throughout the day, discussing what's working with bank staff, and even sending surveys to your customer base to determine what is and isn't working for your cleaning plan. 
In general, most facilities should opt for at least daily commercial cleaning and routine disinfection based on specific situations. 
Daily Houston Commercial Cleaning Services
Cleanliness is essential for your bank or credit union branch. Imagine walking into a bank, where professionalism and trust is of the utmost importance, and seeing crumbs on the tables, cobwebs on the ceilings, and mud on the floors. These cleanliness issues can send unconscious signals to your customers that say that an institution might not be trustworthy enough to handle their money and financial situation. Even before the pandemic, having a sparkling clean space was important for banks. Today, that is amplified by concerns around health and illness transmission. 
The CDC currently recommends daily cleaning in commercial buildings. Therefore, it's essential to schedule daily Houston commercial cleaning services for your bank branch. Cleaning not only makes your building look nicer, but soap and detergents help damage and remove germs from surfaces. So, you want your janitorial crew to clean surfaces throughout your institution at least once per day. 
When to Increase Cleaning Frequency and How Houston Janitorial Services Help
In some cases, your bank may need more frequent cleaning. For instance, if you live in a high risk area for COVID transmission, you might decide you need cleaning morning and night for your building. The CDC also recommends considering more frequent cleaning in high traffic areas, when there is poor ventilation in an area, or if there's no access to hand washing or hand sanitizer stations. In these cases, you might work with our consultants to schedule day and night Houston janitorial services, or you might even consider day porter services to have a cleaning professional on-site during working hours. 
It's also important to note that your bank may need to do additional cleaning if someone is sick inside the building. If someone was sick within the last 24 hours, you want to thoroughly clean and disinfect your building. 
Disinfection Services for High Touch Surfaces
In many banks, it's also important to regularly disinfect high touch surfaces. High touch surfaces are surfaces that many people touch each day. This can lead to a significant number of germs living on the surface and spreading through touch, even the dreaded COVID-19 virus.
High touch surfaces in your bank might include:
ATMS
Teller counters
Tables
Chairs
Doors
Door knobs
Restroom surfaces

Light switches
Drawers
Desks
Keyboards
Computer mice
Phones
Pens
In contrast to cleaning, disinfection actually kills germs on surfaces. Therefore, many institutions are opting for daily or weekly disinfection as part of their regular Houston janitorial services. Also, as we mentioned, health officials recommend disinfecting surfaces after someone is sick in your bank branch. 
It's key to work with a cleaning crew that uses proper protocols for disinfection services. Disinfectants can be ineffective or even dangerous in some cases when used incorrectly. You want your janitorial crew to be knowledgeable in using disinfectants properly, including the right dilution and application methods. 
How to Choose a Commercial Cleaning Company for Your Financial Institution
As you well know, choosing vendors for your bank branch is a sensitive issue. It's necessary to find the right commercial cleaning company not only to provide outstanding results from Houston janitorial services, but also a team that understands the unique security needs of your institution. Here are some things to look for in a commercial cleaning company for your bank:
Good Track Record: Years of experience, good reviews, and a great reputation in the local community is important. These are signals that show you what you can expect from the service and the professionals. 
Detailed Vetting Process: You can't hand your keys to just anybody. It's necessary to make sure that everyone on the janitorial team that may come into your branch is trustworthy. Therefore, you want to make sure your cleaning company has a thorough screening process for employees, including extensive background checks. 
Training: A well-designed training program is also important. Training helps janitorial crews work efficiently and effectively to clean and disinfect your building. However, training goes beyond learning best practices for cleaning. It should also include training on key security protocols to help keep your institution safe and secure at all times. 
Custom Contracts: Having a contract that suits your needs, thoroughly details expectations for both parties, and describes terms for contract administration and termination is critical for bank cleaning crews. This is the agreement between you and your cleaning partner, so you want to make sure your team can tailor it to your facility's needs.
Houston Business Cleaning Near You from Accredited Building Services
When you need cleaning and disinfection for your bank, choose our team at Accredited Building Services. We are a trusted janitorial company with over 42 years in the industry. Our team has provided expert Houston janitorial services to countless financial institutions during our years in business and we understand your branch's unique needs. Get in touch if you need Houston business cleaning near you. Contact us now for a free quote.