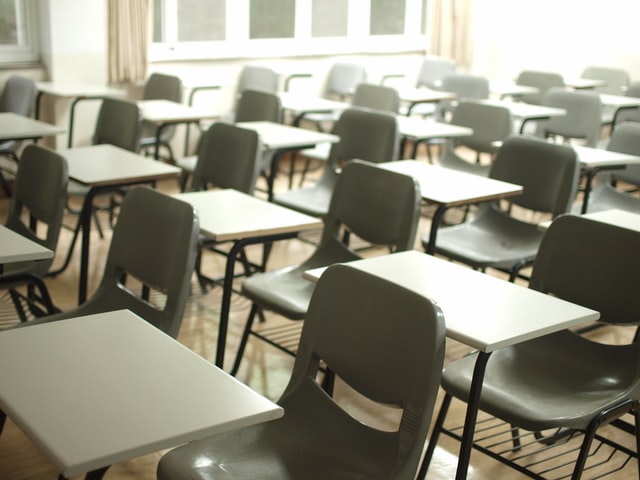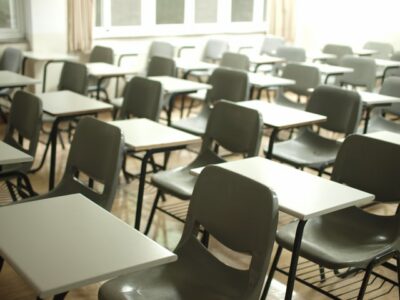 School's out for summer (and we're not talking about the Alice Cooper song). Summer brings with it emptier classrooms and hallways and more time to invest in basic maintenance protocols for your school building. Now is the time to start thinking about the Houston commercial cleaning services you need for your school building. This helps you get ready for next year's students and keep your building in good repair. 
Invest in Houston Commercial Cleaning Services for Your School This Summer
School cleaning is important year-round, but summer is the perfect time to get things done that are difficult or impractical to do during the school year. The building is emptier, which makes it easier to complete major tasks for cleaning, disinfecting, and maintenance. 
Regular cleaning and maintenance helps keep your school building in good condition and can also extend the life of many of your building's materials and systems. Summer cleaning for schools is absolutely necessary for making your school a clean, friendly environment for students and also reducing overall costs for repairs and replacements. 
The best thing to do is to map out exactly what needs to be done and when. This helps your commercial cleaning crew create a schedule and execute the list of tasks you need done. If you haven't already, start planning to get ahead of the school cleaning dash for summer break. 
What Types of Houston Commercial Cleaning Services do Schools Need During the Summer?
There are many school cleaning services your Houston janitorial services company can help with during summer break. If you need help developing your plan of attack, we have a list of common cleaning and maintenance tasks for schools to help you get started. Here are some of the commercial cleaning services you may need:
Houston Commercial Cleaning Services for Floors
Floors in schools are under a lot of pressure during the school year. Not only do they stand up to high amounts of traffic, but also spills and sometimes even accidents. Summer break is the right time to give your school's floors a little TLC to keep them in good condition and erase some of the signs of aging they may have. So, address both hard floors and carpets in your summer cleaning protocols. This includes not only a good scrub, but some additional cleaning and maintenance based on the type of floors you have. 
Maintenance Tasks for Floor Care
The floor care tasks you need really depend on your school. For instance, tile floors may only need a good deep cleaning and applying a grout sealer to prevent stains. However, most other types of flooring in your school will require some more heavy-duty care. After completing deep Houston commercial cleaning services for the flooring, there are other important things to do. Carpets in classrooms and libraries often need carpet cleaning with steam or other cleaning chemicals to penetrate deep into the fibers and remove dirt, germs, and grime. 
Many types of floors need stripping and waxing to keep them in good repair. This involves removing the old wax, applying a sealant, waxing the floor, and then buffing it for an even, shiny appearance. If you have linoleum, stone, hardwood, vinyl, or rubber floors in your school, then you may need these services to properly care for your floors. 
Gymnasium floors also require special care that most schools choose to do during the summer. This usually involves screening and recoating the surface of the floor to make it stronger and restore it to a nice, even, and shiny surface. 
Cleaning, Sanitizing, and Maintaining School Restrooms
Another important part of school cleaning for the summer involves deep cleaning and disinfecting the restrooms. Throughout the year, your school receives regular Houston commercial cleaning services to clean and sanitize high touch areas in restrooms like toilets, sinks, and doors. Our team also mops the floors, takes out the trash, and performs other routine cleaning tasks. During the summer, we can provide even deeper cleaning, disinfection, and maintenance. This typically includes disinfecting every nook and cranny, removing stains from bathroom tile grout, and removing any hard water stains from the toilet bowls. In addition, your school's restrooms may need additional maintenance, such as tightening stall hardware or replacing worn out faucets before the next school year. 
Houston Commercial Cleaning Services After Remodels
Summer break is also the prime time for schools to remodel. If your school is aging, you might want to do some basic remodels to keep the building looking fresh and inviting. However, even the lightest remodel projects can leave behind a lot of dust and debris inside your school. If you're taking care of remodels during the summer break, you will also need Houston commercial cleaning services afterwards to provide a post-construction clean. 
Wash and Repaint Walls
Typically, throughout the year the walls get spot cleaned as needed due to fingerprints and smudges. However, walls can also pick up a thin layer of dirt and dust that can make them look dingy and also wear down the paint. Therefore, you may also want to have the walls washed from top to bottom as part of your summer Houston commercial cleaning services. This is also necessary if you need to repaint the walls in your school, as paint doesn't stick well to dirty, dingy walls. Our team can take care of washing the walls as well as repainting to make the job quick and easy for you. 
Houston Commercial Cleaning Services for Electronics
School equipment includes more than just chairs and desks these days. Most schools also have electronics like computers and tablets to help with student learning. Over time, these can get really grimy and dusty, which can also shorten their lifespans. As part of your summer school cleaning program, consider also cleaning and disinfecting these devices to keep them running longer. 
Regular Houston Commercial Cleaning Services for Summer Programs
In addition to all the deep cleaning and maintenance for your school during the summer, you also need regular Houston commercial cleaning services. After all, while schools are emptier during the summer, that doesn't mean they're empty. Many schools offer summer programs for everything from summer school to athletic camps to help their students. Therefore, it's also important to make sure you have a plan for normal Houston commercial cleaning services for areas that do get some foot traffic during the summer. 
Summer is the Right Time to Re-Evaluate Your School's Janitorial Program
Summertime is also a great time to do a quick evaluation of your current cleaning and maintenance procedures. Here are some things to ask yourself about your school's cleaning programs:
Are You Getting the Right Houston Commercial Cleaning Services?
The first thing to ask is whether your Houston commercial cleaning services fit your needs. Is there something that you overlooked? Are you cleaning certain areas more frequently than they really need? Consider your cleaning schedule and how you can optimize it next year for a clean, healthy school and to save on the budget. 
Should You Switch to a New Houston Janitorial Services Company?
Summer is also a great time to consider whether you should switch to a different cleaning company. So, ask yourself whether your current janitorial contractor is the right fit for your school. If not, reach out to our team at Accredited Building Services for a free quote and consultation for your school building's cleaning and maintenance needs. 
Top Quality Houston Commercial Cleaning Services from Accredited Building Services – Serving Greater Houston & Beaumont for 42 Years
Get quality cleaning and maintenance solutions from our team at Accredited Building Services. We offer comprehensive janitorial services for commercial buildings. We work with facilities of all types, including schools, offices, and industrial plants. Whether you need regular Houston office cleaning services or need to deep clean your school this summer, we are the team for the job. We've been proudly serving Greater Houston and Beaumont since 1980 and are confident we can provide the services you need. Contact us now to get a free quote for cleaning and maintenance!