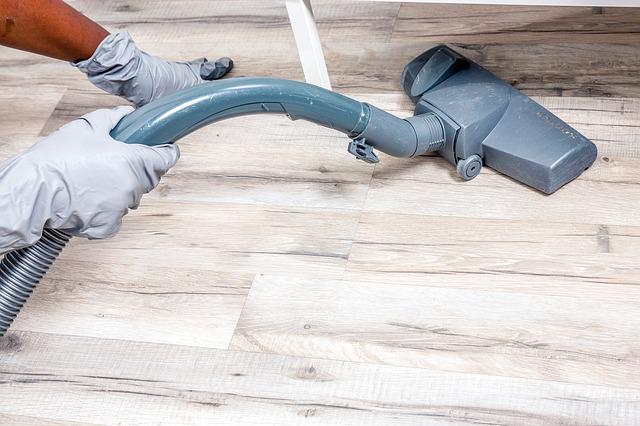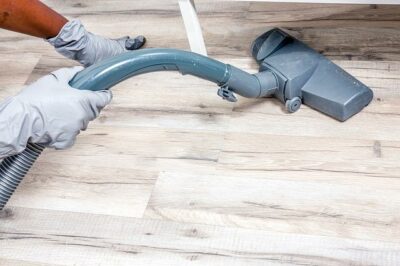 Since the beginning of the pandemic, many businesses are taking a closer look at their operations. Many employees today prefer more flexible options for where they work, with hybrid work schedules becoming incredibly common. Offices all over the country are using hybrid work schedules where employees work partially from the office and partially from home. It's important to consider how the hybrid office model affects your Houston commercial cleaning services and schedules. In this article, we'll discuss how cleaning works for hybrid offices and what you need to know about keeping your hybrid workplace clean and healthy.
Are There Different Houston Commercial Cleaning Services for Hybrid Offices?
If you've recently switched to a hybrid work model in your office, you might be looking at all the different ways it affects your operations. One question you may have is whether you need different Houston commercial cleaning services as a hybrid office versus a traditional office. 
The best way to determine your cleaning needs is to talk to our experts about your specific situation, including the building, normal daily activities, how many people are typically in your building at one time, and other similar factors. This helps you get a custom cleaning schedule that is tailored to your business. 
However, generally Houston office cleaning services for hybrid workplaces are similar to traditional workplaces. The frequency and the times when these services occur just might be a little different. For instance, you still need the trash cans emptied, but maybe you only need half emptied each day, since fewer people are in the office at one time. These small changes can have a big impact on your cleaning programs and may even lower the cost of cleaning services for your building.
Scheduling Houston Commercial Cleaning Services for Hybrid Workplaces
One of the main differences in cleaning for hybrid offices is scheduling. In traditional workplaces where workers only work from the office, Houston commercial cleaning services are usually performed at night after normal business hours. This may still be the case for your hybrid workplace or you might need a slightly different schedule to fit your needs. A lot of this comes down to how you've designed hybrid work schedules for your business
Cleaning and Disinfecting when Workers Share Spaces
One common option for hybrid offices is having employees share workspaces. This can be a great option, since it allows you to cut down on overall real estate costs. Usually this model means one desk serves two or more employees based on the days they're scheduled to be in the office. 
In this model, you likely need Houston office cleaning services after hours, since there are employees in each day, just switching off days in the office versus at home. 
You also likely need daily cleaning services. This is especially important for shared workspaces, as they can harbor germs. Using the same desk and equipment means that germs can spread to other employees much faster unless you have a good cleaning and disinfection program. 
In these cases, we typically recommend daily cleaning with disinfection on shared workspaces and high touch areas throughout your office. 
Houston Commercial Cleaning Services When Most of the Employees are Out
Another common model for hybrid offices is where most or all employees are not in the office on certain days. This leaves your workplace practically empty during certain times of the week, making it a great time to schedule Houston commercial cleaning services.
In these cases, usually everyone has their own workspace, so they may not need as frequent disinfection as shared workspaces. Therefore, it may take less time and cost less for this model of hybrid office, simply because there are fewer opportunities for germs to spread to others in your building. Regular cleaning, however, is a must for controlling dirt and grime. 
Types of Houston Commercial Cleaning Services You Need
There are many different Houston commercial cleaning services you might need for your hybrid office. This comes down to many factors. For instance, you shouldn't be paying for carpet cleaning services if your office only features hard flooring. Therefore, our professionals will help customize cleaning schedules to your building. However, there are two basic categories of cleaning services you likely need for your workplace: daily and deep cleaning.
Daily Cleaning & Disinfecting
Daily cleaning services can involve many different things. For instance, emptying trash cans, dusting, vacuuming, restroom cleaning, and wiping down surfaces. It's also important to disinfect high touch surfaces like doorknobs, light switches, and other items that multiple people touch each day. These services help keep your office clean, professional, and also germ-free.
Cleaning and disinfecting is important for helping your employees feel comfortable. After the pandemic, many people are concerned about their health in public spaces and are demanding solutions from their employers to make the workplace a safer, healthier place. 
Therefore, it may help to tell your employees what types of daily Houston commercial cleaning services your building receives every day. This can help them feel safer working from the office when their hybrid schedule requires it. 
Deep Houston Office Cleaning Services
In addition to daily cleaning, you also likely need deep cleaning services for your office. Deep cleaning helps remove stubborn dirt and grime that accumulates over time. They are also essential for maintaining the integrity of many building materials. Some of these Houston commercial cleaning services include carpet shampooing, floor waxing, and cleaning behind heavy furniture. 
These types of services are also important for maintaining a professional work environment. Deep cleaning fights hard-to-remove grime that can make your office look old and dingy. It also helps reduce the wear and tear on building materials so you can save money in the long-run on things like flooring and carpet replacement or repainting. 
Why Invest in Professional Houston Commercial Cleaning Services for Your Hybrid Workplace
There are many reasons why it's necessary to hire professional Houston commercial cleaning companies to provide your cleaning and maintenance needs for your office. 
Professionals provide higher quality cleaning services and can tackle many of the tasks that your employees simply don't have the time or training to do. 
Also, professional Houston commercial cleaning services can save you money in the long run, as it reduces the amount of time your employees spend on cleaning instead of their core tasks and also saves you from having to purchase all the cleaning supplies and tools needed to maintain your office. 
Get peace of mind that your office's cleaning and maintenance needs are in good hands by hiring an experienced cleaning company for your business.
Quality Cleaning and Maintenance Services from Accredited Building Services
Our team at Accredited Building Services is the right choice for your cleaning needs. We work with commercial and industrial buildings of all types and sizes throughout the Greater Houston and Beaumont areas. Since 1980, we have built a reputation for unmatched support and high quality janitorial services. Get in touch now to request a custom quote from our janitorial experts.