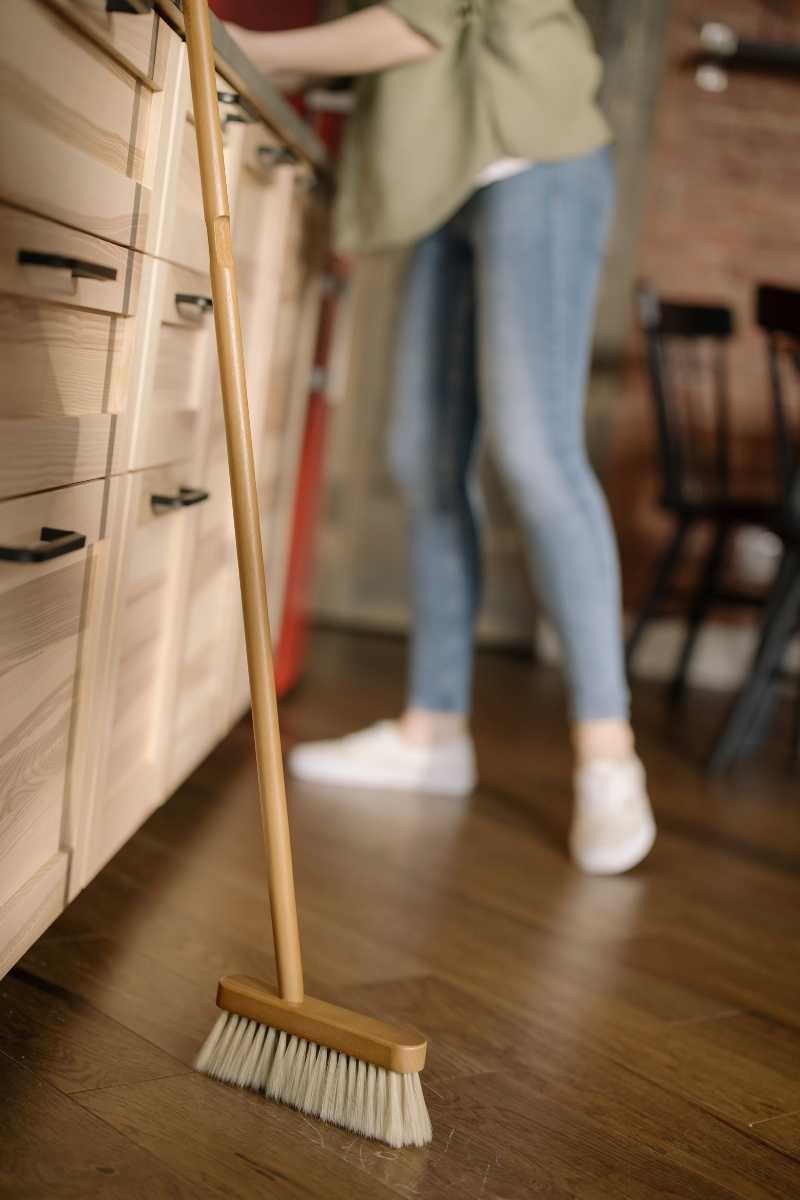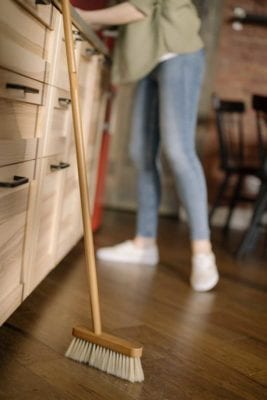 Houston commercial cleaning services for flooring are an important part of keeping your company's reputation excellent. However, what many people don't realize is that each type of flooring will require different cleaning and maintenance methods. Therefore, make sure you know what type of flooring your business has and how to properly care for it. Your janitorial experts can help you determine the best methods for keeping floors clean and safe. 
Houston Commercial Cleaning Services: Floor Care For Different Types of Floors
Houston janitorial services can help your floors look great and can also help extend the life of your commercial flooring. However, there is no one-size-fits-all approach to floor cleaning and maintenance for businesses. Much of your floor care plan depends on the type of flooring you have. Also, you can customize your company's cleaning schedule based on how much traffic each area receives. Our janitorial experts can help you design the perfect plan for your commercial floors.
Houston Janitorial Services for Vinyl Composite Tile
Vinyl composite tile (VCT) floors are a common type of flooring in commercial spaces. They are highly durable and low maintenance compared to many other types of floors. This makes them a great choice for high traffic applications. However, even though these floors are tough, they still need regular Houston commercial cleaning services to keep them clean and damage-free.
One of the easiest steps you can take to help protect VCT floors is place mats at entrances to help catch dirt and moisture. Dirt and dust can act like sandpaper on the surface of VCT floors. Therefore, it's best to catch it before it even enters the building. Your cleaning crew will vacuum mats every night and clean them regularly to help prevent grime from scratching your commercial floors. 
VCT floors in businesses generally need daily sweeping, dust mopping, and damp mopping to keep them clean. High speed polishing once a week can help keep the floor gleaming and also help remove superficial scratches where dirt and grime can hide.
In addition, they may need periodic recoating to maintain the protective layer. About three to five layers of this coating is optimal, so your floors may need recoating services every so often to maintain this. Also, stripping off the coating and re-applying every six to nine months can help your VCT floors last even longer.
Houston Commercial Cleaning Services for Commercial Hardwood Floors
Commercial hardwood floors are a timeless addition to any building, but they do require more maintenance and Houston commercial cleaning services compared to many other types of flooring. For example, mats are a good idea at entrances to your business, but you must make sure that the mats don't have a rubber backing, as it can discolor the wood. Commercial hardwood floors need daily sweeping, vacuuming, dust mopping, and damp mopping. Also, you should clean up spills as soon as possible, as extra moisture can warp the wood.
In addition, your Houston building cleaning professionals must use different types of cleaning products for hardwood floors. For example, we use specialized wood cleaners. This is to help reduce moisture that comes into contact with your flooring, which can damage or warp it. Hardwood floors may need to be re-finished periodically to help maintain an even, beautiful look for your business.
Cleaning For Laminate Commercial Floors
Laminate floors are a more durable alternative to hardwood floors, but they, too, require upkeep and frequent Houston commercial cleaning services. Like hardwood, laminate floors can get warped with too much moisture. Therefore, our cleaning crew must make sure that mops are damp, not wet, when cleaning floors. In addition, we look for laminate-safe cleaning products to ensure your business receives a high quality clean without damaging laminate flooring. 
After daily sweeping and mopping, we restore the shine to the surface of the laminate by buffing the floor with a soft cloth in circular motions. This helps your business achieve that glossy, clean look for your floors. With laminate, there's no need for sanding or refinishing. Instead, with damaged areas, it's usually best to replace the damaged piece.
Houston Commercial Cleaning Services for Luxury Vinyl Tile
Luxury vinyl tile (LVT) is different from VCT in that it is 100% vinyl. This makes it incredibly durable and long lasting. Generally, you need less frequent Houston janitorial services for LVT compared to many other types of floors. For example, while high traffic areas generally need daily sweeping and mopping, lower traffic areas may only need sweeping and mopping once or twice a week. LVT floors require pH neutral detergents for cleaning to help prevent damage. Also, LVT floors may need stripping and reapplication of the finish every so often. In most cases, protective coatings will last between five and seven years. After that, your floors should be stripped and recoated with a new finish. 
Carpet Cleaning and Shampooing for Commercial Carpet Tiles and Broadloom
Carpet can help improve insulation and reduce noise in your building. However, as you may know, it will require regular Houston commercial cleaning services to keep it clean and stain-free. Both carpet tiles and broadloom commercial carpet need regular vacuuming to remove dirt and grime. In addition, carpets may need stain treatment as needed to keep them looking professional. Carpet shampooing every three to six months will remove ground in dirt and grime that can damage carpet fibers, make the floor look dingy, and even cause unpleasant odors. 
Carpet tiles require less maintenance compared to broadloom carpet. They are popular in high traffic commercial areas because they are easy to replace and more moisture resistant compared to broadloom. One of the great things about carpet tiles is they can be removed for stain-removal and deep Houston commercial cleaning services. 
First-Class Houston Commercial Cleaning Services from Accredited Building Services
At Accredited Building Services, we offer custom cleaning contracts to meet your needs and budget. Our experts help you design cleaning and maintenance schedules to help you make a great first impression and extend the life of your décor and equipment. Call us today at (281) 578-2296 to learn more and request a quote today. We are here to serve you.