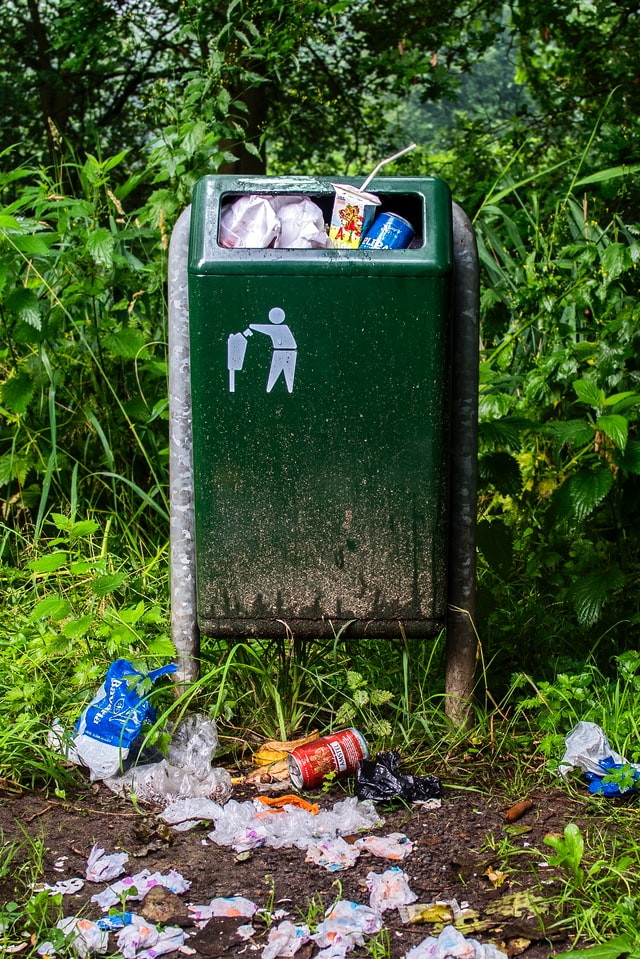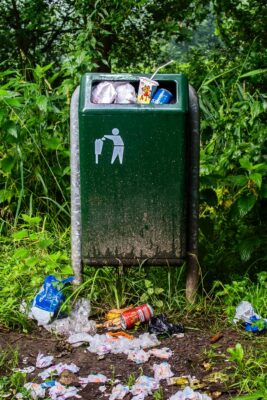 Outdoor Houston commercial cleaning services can be just as important as indoor cleaning for your business. Yet, many business owners and facility managers forget about outdoor areas when designing a cleaning and maintenance program. In this article, we'll go over some reasons to clean the outside areas of your commercial property as well as some important cleaning tips to help. 
Don't Neglect Exterior Areas for Houston Commercial Cleaning Services
When you think of Houston commercial cleaning services, you likely think of interior cleaning. It's easy to see why it's important to keep restrooms clean, trash cans empty, and high touch surfaces sanitized. However, many businesses forget outdoor areas. This can lead to business exteriors looking dirty and unkempt. 
Exterior areas for your building are exposed to many different things, including: dirt, mud, pollution, pollen, animal excrement, and fallen leaves. Some businesses may also face serious issues with graffiti or littering. You can address many of these issues by getting regular cleaning for your company's grounds and exterior.
Why Schedule Houston Commercial Cleaning Services for Business Exteriors
A clean building is a professional one. You likely already know the effects of a dirty office interior. It can make people sick, negatively impact your reputation, and give off a neglected feel. The same is true with your company's exterior areas. Here are some reasons to invest in Houston commercial cleaning services for outdoor areas for your business:
Houston Commercial Cleaning Helps Make a Great Impression
Making a good impression, especially a first impression, is important for any business. Whether you have prospective employees or regular clients visiting, you want them to walk away with a positive perception of your business, right? Now think about the first thing they will see: the parking lot, the building exterior, the walkways, and the entrance. This is all well before they can see your sparkling clean lobby or conference room. Exterior cleaning helps ensure these areas are clean, tidy, and professional so that people actually want to walk inside your building. 
Regular Cleaning Prevents Pest Problems
In addition, regular Houston commercial cleaning for outdoor areas can help prevent pest infestations. If you have trash, dirt, and grime all over outside of your business, it could attract pests, from birds to rats and cockroaches. Eventually, they may even take residence inside your building as well. One simple way to reduce the risk of pests is to thoroughly clean both inside and outside areas for your commercial building.
People are Less Likely to Litter When Outdoor Areas are Clean
Did you know that people are more likely to litter when their environment is already dirty or already has litter? Experts think this is because a lot of what humans do is mimic each other to follow social norms. So, if your parking lot is grimy and has trash floating around, it could encourage more littering and other unwanted behavior. Cleaning up on a regular basis can actually deter most litter bugs, making your commercial building look nicer and also reducing some of the environmental effects of litter – it's a win-win!
Outdoor Houston Commercial Cleaning Services Helps Prevent Grime Getting Tracked Inside
Another reason to get regular Houston commercial cleaning services for outdoor areas is to keep your interiors cleaner. Think about all the dirt and grime on the outside of your building, particularly in parking lots and walkways. All that germ-laden grime and debris can easily enter your facility when the door opens or when people walk on your floors. Cleaning outside can actually help you keep inside spaces cleaner. 
What Types of Exterior Houston Commercial Cleaning Services Does My Business Need?
So, what kinds of Houston commercial cleaning services do you need for business exteriors? This all depends on your business and property, but there are a few popular services you may need for your property:
Houston Commercial Cleaning Services for Parking Lots and Walkways
Parking lots and walkways are two important spaces. Most people coming to your business use these spaces, walking on them and tracking in the grime on their shoes. Therefore, it's important to clean parking lots and walkways regularly. Our janitorial staff can help with trash pickup as well as power washing to remove set-in grime and stains. We take care of this on your off hours to prevent any disturbances to your business while still maintaining a clean image for your business. 
Cleaning Building Exterior Surfaces
It's also essential to keep the building exterior itself clean. For instance, the outdoor walls, windows, and doors all need a good scrub from time to time. Over time, your building can collect a lot of gunk from weather, dirt, traffic, and pollution. Many buildings start to look dingy over time, which is a bad look for any business. It can make your building look neglected. Instead, make sure you get Houston commercial cleaning services to prevent these issues. This includes window washing, exterior power washing (if safe for exterior building materials), and regularly wiping down exterior doors. 
Cleaning Signage
Your company's signs can also get dirty over time, projecting an unprofessional image for your business. Things like parking lot signs, business signs, and other signage help provide information to your customers and also portray your business. Making sure they are clean and in good condition is another important part of maintaining your business.
Choosing a Houston Janitorial Services Company for Your Business
Of course, not every cleaning crew is up to the task of cleaning your outdoor areas. You need to choose a Houston janitorial services company you can trust to provide quality service at fair prices. For one, many outdoor cleaning practices can be dangerous if not done properly. An example would be power washing, which can seriously injure people without the right training. Therefore, you need a cleaning crew that you know is properly trained, cares about safety, and also has the necessary insurance in case an accident should happen on your property.
Also, as with any service your business pays for, you want to make sure that the cleaning company provides valuable service. Cut corners harm your business and reduce the return on your investment. It's critical to work with a company you can trust to do the job right and to your exacting standards.
Accredited Building Services – Serving Houston and Beaumont Businesses since 1980
When you need cleaning and maintenance solutions for your business, choose our experts at Accredited Building Services. We offer superior janitorial services throughout Greater Houston and Beaumont. We have been in business since 1980 and are dedicated to your complete satisfaction. Our team offers comprehensive services, so whether you need carpet cleaning, power washing, or general building maintenance, you can trust us for the job. Get in touch now to request a free quote from our cleaning and maintenance specialists.