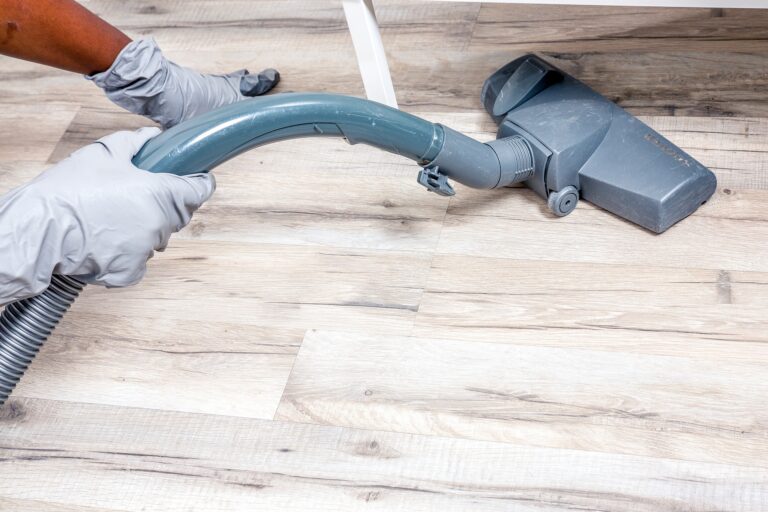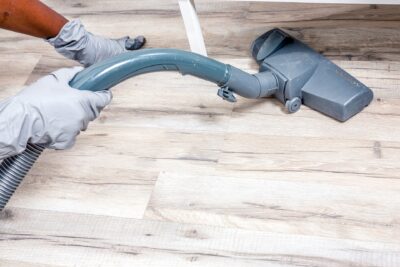 After renovating or remodeling your office, you need expert Houston commercial cleaning services for that final touch. Post-construction deep cleaning is essential for making your workplace look its best after you've invested time and money into a remodel project. We'll discuss what post-construction clean up is, why it's important, and what to look for in a team for deep cleaning services after a remodel. 
What are Post-Construction Houston Commercial Cleaning Services?
Post-construction cleaning services are deep cleaning services you need after any type of construction, including:
New building construction
Tenant build out projects
Commercial renovations
Office remodels
These specialized cleaning services help remove construction debris, dust, and grime to provide you with a sparkling clean space after the construction crew leaves. You can think of post-construction cleaning as a way to polish off your renovation or remodel project.
Why Do I Need Deep Houston Office Cleaning Services after a Remodel or Renovation? 
Have you ever heard of the term "broom clean?" Whether you've heard of it or not, it's the industry standard for construction contractors. Basically, it means that renovation clean up from the contractor's perspective is to sweep up and remove the debris. There's no wiping down surfaces, mopping the floor, or anything else. This can leave your new workplace looking dirty, dingy, and can even cause safety and health hazards for building occupants.
Of course, in many cases you're lucky if you're even left with a broom clean office after a renovation. The problem is there may be many different subcontractors on site to help with your project. While they're supposed to be responsible for cleaning up their own debris, oftentimes this doesn't actually happen. So, you might need someone not only to thoroughly clean and disinfect your new workspace, but also dispose of renovation waste. These services are often way beyond normal Houston office cleaning services. You want a crew who can handle making your space spotless after a remodel, renovation, or build out.
What's Included in Post-Renovation Houston Commercial Cleaning Services?
After an office renovation, cleaning services will be tailored to your specific needs. When you call our experts, we help determine exactly which services you need and which you don't to provide fully customized cleaning solutions. 
However, some services we generally recommend as part of post-renovation commercial cleaning include:
Remove trash and debris
Remove dripped paint, mortar, drywall, etc.
Sweep, vacuum, and dust all surfaces:

Ceilings
Walls
Baseboards
Windows
Floors 
Furniture
Desks
Cabinets
Light fixtures
Vents

Clean and disinfect surfaces
Power wash exterior
Do All Houston Commercial Cleaning Companies Provide Post-Renovation Cleaning?
Now, if you're looking for cleaning services after an office renovation, you might wonder if you can call any old cleaning company to do the job. Actually, many Houston commercial cleaning companies don't offer post-construction clean up services. This is because these services often require additional training for cleaning personnel, more advanced tools and equipment, and more robust resources to draw from, whether they be janitorial staff or cleaning evaluation software to help with planning and pricing. So, you can't just call any janitorial company for the job. Even if they take it on, an inexperienced crew can cause disastrous results for office renovation cleaning.
Why Choose an Experienced Team for Post-Construction Cleaning
After an office renovation, you likely want your workspace back ASAP. Whether you're ready to move in for the first time after a tenant build out project or you have a grand opening event to set up soon, you likely have a timeline for getting into your newly renovated space. 
We've discussed why Houston commercial cleaning services after a remodel or renovation are important for your image and for occupant health and safety. However, why not just take care of the cleaning yourself (or maybe pay your teenage nephew a few bucks to do it for you)? 
Untrained and inexperienced cleaners can cost a lot of time and provide subpar work. Post-construction cleaning professionals bring a lot to the table, including safety training, professional tools, and tested methods for providing a high quality clean in less time.
Safety
You may not realize, but post-renovation cleaning can come with a lot of safety hazards. A stray nail that your contractor didn't pick up can cause puncture wounds. Leftover debris can create tripping hazards. The list goes on. 
When choosing a commercial cleaning company to clean up after a remodel, you want a crew that prioritizes safety. Now, obviously you don't want anyone to get hurt while cleaning your building. More than that, a crew that ignores best safety practices can be a liability for your company.
Instead, you want an experienced and reputable team for the job. Quality Houston commercial cleaning companies are bonded and insured to help protect you, the customer, from liability. Also, you want to make sure the team has extensive safety training before entering your building. This is not only to help protect their crew, but also to help shield you from unnecessary risks from unsafe practices and methods.
The Right Tools for the Job
Even the most experienced cleaning professional needs the right tools to provide a high quality clean. Not everyone who offers Houston office cleaning services has the tools needed for a thorough deep clean after a renovation. 
For example, after an office remodel, you might have a lot of drywall dust, whether from knocking down walls or even just sanding drywall. You don't want this dust floating around in your workspace. It not only can settle on surfaces and make them look dirty, but breathing in large amounts of this dust may cause health issues for your employees and customers. However, did you know that a standard vacuum cleaner with a regular filter won't actually trap these particles? Drywall dust can go straight through the vacuum and back into the air. Instead, your cleaning crew will need a vacuum with a HEPA filter to help trap the drywall dust particles. 
This is just one example of needing the right tools for the job, but there are so many others. In most cases, regular cleaning crews won't have these tools on hand unless they have experience with post-construction cleaning. 
Detailed, Highly Effective, and Time-Saving Methods
Finally, after your workplace renovation, you want a cleaning crew that offers excellent results. One of the biggest components of this is having tried and true methods for the job. Working efficiently can help save you time and money while providing you the highest quality Houston commercial cleaning services. 
As an example, your cleaning crew should probably clean the ceilings and walls first. Why? Because dust from up high will fall on surfaces and floors in your office. If those areas have already been cleaned, then it ruins the work, which either means an unclean office, or double the time spent re-cleaning those areas. 
Of course, this is a fairly simplified example, but you get the picture. An experienced team with years of experience and a great reputation in the industry will have fine-tuned cleaning methods and techniques to provide you with the best quality services. 
Trusted Experts for Houston Commercial Cleaning Services since 1980
When you need cleaning services, contact our team at Accredited Building Services. We've been helping business owners throughout Houston and Beaumont keep their buildings clean and looking great since 1980. As a family owned and operated business dedicated to excellence, you have peace of mind your business is in expert hands. Our building service plans are completely customized to your needs and budget. Whether you need one-time cleaning like after a renovation or ongoing services to keep your workplace clean and sanitary, we have the solutions you need for your business. Call us now at (281) 578-2296 to talk to our experts and get a free estimate!