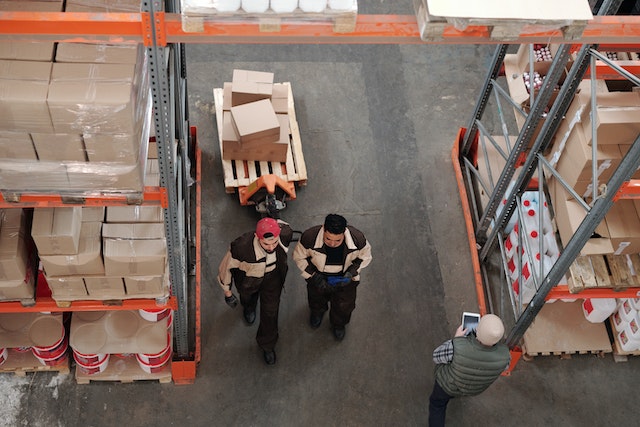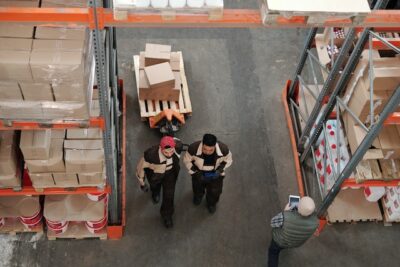 Concrete floors are a popular choice for commercial and industrial buildings. They are durable, cost-effective, and easy to maintain. However, with the amount of dirt and spills that concrete floors can accumulate over time, proper cleaning methods are essential to keep them looking fresh as well as lengthen their lifespan. This is where Houston commercial cleaning services come in.
At Accredited Building Services, we offer Houston office cleaning services, including concrete floor care. With our experience and expertise, we can help you keep your facility looking its best by providing high-quality janitorial services. Contact us today for a free quote from our janitorial services company.
Read on to learn why having professional concrete floor cleaning services in Houston are important. We'll also provide tips on properly maintaining your concrete floors.
Why Get Houston Commercial Cleaning for Flooring
Cleaning floors is a critical part of any commercial or industrial building. Not only does it help create a professional environment, but it's also necessary for hygiene and safety. Dirty floors can harbor germs, and dirt, dust, and spills can make it more likely to slip and fall on the floor.
Regular cleaning with Houston commercial cleaning services can help keep your concrete floors looking good and prevent the build up of dirt, dust, and bacteria. This will make it easier to maintain your facility's appearance while ensuring that your employees and customers are safe.
Houston Commercial Cleaning for Concrete Floors
As mentioned above, concrete floors are a popular choice for commercial and industrial buildings due to their low-maintenance requirements. However, it is still important that they are properly maintained in order to retain their appearance.
Regularly sweeping and mopping the surface can help keep it looking new, but eventually, dirt and grime will build up, making it difficult for a mop to reach all the nooks and crannies. Even treated and polished concrete can be damaged by inadequate or incorrect cleaning.
Investing in a professional Houston commercial cleaning service is the safest route to ensure your floors are sparkling clean. Working with professionals guarantees you not only quality results but also offers numerous other benefits:
Extending the life of your floors: Regularly cleaned concrete floors can last for many years because dirt, dust, debris, and other contaminants do not get a chance to build up and cause damage.
Enhancing appearance: Professional floor care from Houston commercial cleaning services can help keep your facility looking its best. We can help you maintain a professional and clean appearance while also providing an aesthetic appeal with shining, polished floors.
Improving safety: Regular floor cleaning and maintenance can help to keep your facility safe by removing any potential slipping hazards caused by dirt and debris buildup.
You can rest assured that our Houston janitorial services company will provide top-notch cleaning and maintenance of your concrete floors to ensure they stay in top condition for many years.
How Often To Clean Concrete Floors
Concrete floors need to be cleaned regularly to maintain their appearance and extend their life. Most commercial buildings get enough foot traffic to require daily sweeping or dust mopping as well as daily wet mopping to remove dirt and debris.
At Accredited Building Services, we can help you determine what frequency of cleaning is best for your facility and provide a customized solution tailored to your needs.
Houston Commercial Cleaning Products for Concrete Floors
Concrete floors are highly absorbent, making them especially prone to stains and grime. This also means that many cleaning agents could damage concrete floors beyond repair if not utilized correctly. Therefore, to ensure long-lasting protection of your concrete floor, it is imperative to use the right type of cleaner.
Be sure to opt for pH-neutral cleaning materials like mild detergent or soap and water. If you need extra help removing tough stains when cleaning concrete floors, try trisodium phosphate mixed with water.
On the other hand, acidic or caustic cleaners can harm your flooring, so steer clear of them when possible. Furthermore, remember that ammonia and bleach are not suitable options as they may cause discoloration on the surface of your concrete floors.
It is essential to ensure the floor remains dry prior to and after cleaning, as wet surfaces can cause hazardous slipping incidents. Moreover, regular retreatment of your concrete will prevent dirt accumulation and stains while preserving its appearance for extended periods.
Cleaning Polished Concrete Floors
Cleaning polished concrete is similar to cleaning non-polished concrete floors but requires additional maintenance services to keep the floor looking its best. Polished concrete needs routine stripping, waxing, and sealing for the best results.
Stripping and high-speed burnishing on a regular basis keeps the surface glossy and polished. The exact interval depends on the amount of foot traffic your building gets. Additionally, sealing and waxing will guard against staining caused by spills and dirt, keeping the floors looking new and clean for longer periods.
Finally, waxing will provide an extra layer of protection that helps to reduce soil adhesion and make cleaning easier. It also adds a glossy finish to the concrete surface, further enhancing its polished appearance.
Houston Commercial Cleaning Solutions from Accredited Building Services
Concrete floors play an essential role in your Houston commercial property's overall aesthetic and functionality, so it is important to keep them well-maintained. With regular professional care from Houston office cleaning services, you can rest assured that your facility's concrete flooring will look polished and beautiful for years to come.
Do you need reliable Houston commercial cleaning services to protect your floors? Then Accredited Building Services is the perfect fit! As a reputable janitorial service provider with highly-trained professionals and 40 years of expertise, we provide top-notch solutions for all types of concrete surfaces. We offer our customers convenience, reliability, and peace of mind, so you can trust us for all your commercial cleaning needs.
Contact us today for a free estimate for our Houston commercial cleaning services.