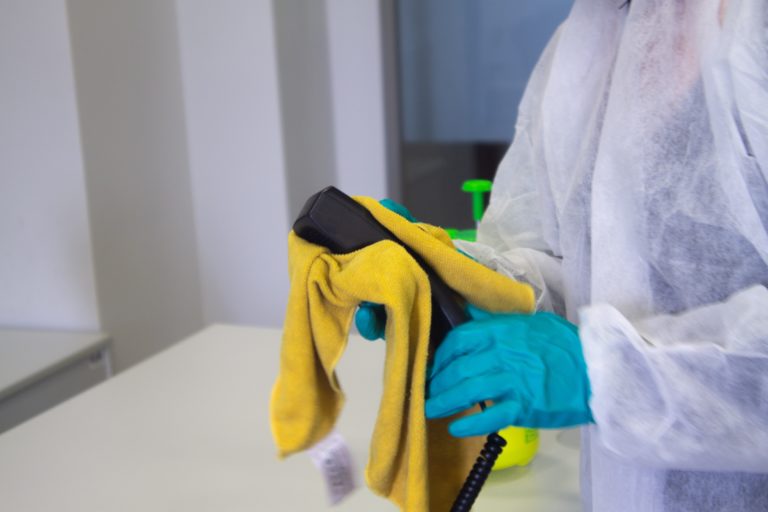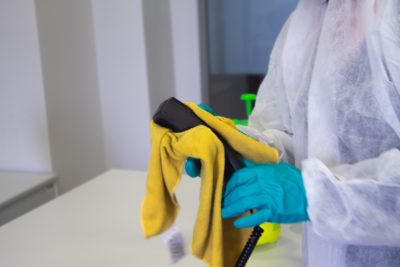 Getting ready to hire a new cleaning crew for your business? Before you sign a contract, make sure you know some common mistakes and how to avoid them when looking at Houston commercial cleaning companies. At the end of the day, you want to make sure you get good value and reduce any risks to your business. 
What to Look for in Houston Commercial Cleaning Companies
Now, cleaning a building may not sound very hard, but if other Houston commercial cleaning companies are any example, then cleaning services can be hit or miss. It takes specialized knowledge, experience, and dedication to your business to succeed. Therefore, you want to look for signs that a cleaning company is trustworthy, high quality, and committed to doing the best for your business.
There are some things you can do to make sure you choose the right cleaning service for your business. Never be afraid to ask questions and do some research. Make sure you're going to get the most cost-effective and comprehensive services. 
Get Quotes from Multiple Houston Commercial Cleaning Companies and Pay Attention to Price
One of the main mistakes many companies make is hiring Houston commercial cleaning companies solely based on price. However, going with the lowest price may not be the most prudent idea. 
Now, you're likely going to get different quotes from different companies. However, pay attention to the price ranges. Most reputable cleaning companies will have similar prices for the services you need. If you see a contract that is significantly less than all the others, be wary. While it can be tempting to go with the lowest price, you could pay more for it in the long-run. Cut-rate cleaning companies sound great in theory, but they're probably cutting corners in both staff and equipment. Therefore, you could be getting less value for every dollar you spend.
Are they Bonded and Insured?
If you've ever hired a contractor of some kind, such as a construction contractor or a roofer, then you may have heard the phrase "licensed, bonded, and insured." While Texas doesn't require licensing for commercial cleaning, it's still important to check whether the Houston commercial cleaning companies you're considering for your facility are bonded and insured. 
Liability insurance and surety bonds can help protect your business from liabilities and losses. Insurance can help replace any items accidentally broken during the cleaning process. It also helps cover any injuries from the janitorial staff during Houston commercial cleaning services. Working with an uninsured cleaning company can put these costs on your business. 
Surety bonds are similar to insurance, but they are a little different. Bonds are essentially an agreement between you, the cleaning company, and the insurance company. These help protect your company from any losses from failures on a cleaning company's part. For example, incomplete work or damage. Working with insured and bonded Houston commercial cleaning companies adds a layer of protection your facility shouldn't go without.
Check References and Reviews for Houston Commercial Cleaning Companies you Consider
Another important way to help ensure you choose the right company for your Houston office cleaning services is to check out their references and reviews. Most cleaning companies will provide references of their customers. While you may be tempted to skip calling them to save time, this could cost you in the long-term. These references have first-hand experience of how the cleaners operate. They can offer insight into quality, professionalism, and communication. 
Also, a quick online search can generally pull up some reviews people have left the company. Looking through these can also help you gauge what it's like to work with them. Taking a few extra minutes to check the reviews and references can make a big difference for your facility. 
Ask about Staff Screenings and Training
In addition, it's also important to ask about how Houston commercial cleaning companies hire and train their employees. You'll be handing the keys to your facility over to these people, so you should feel safe and secure in their hiring process. Specifically, you should ask about pre-employment screenings and background checks. 
Training is also important for ensuring that your facility is cleaned and sanitized properly. Your cleaning crew needs to know how to operate the equipment needed for your building. They also need to know how to perform each service in your cleaning contract. Also, ongoing training for staff development can also help with employee retention. This can help reduce the risk of a revolving door of different people in your facility each night. 
Ask Houston Commercial Cleaning Companies what their Communication Processes are
Perhaps the most important part of doing business with any contractor is communication. If you have a question, comment, or complaint, you want to make sure that you can get a hold of the company and that they'll respond promptly. One of the main complaints we hear when people switch to us for cleaning services is that their last crew would never call them back. 
Before it becomes a problem, ask specifics about their communication processes. For example, who you should talk to about your contract, how long it takes on average for a response or resolution, etc. 
See What Other Services they Offer
While you're talking to different Houston commercial cleaning companies about their services and pricing, don't forget to ask about other services they offer. In many cases, you can save time and hassle by choosing the same company for Houston commercial cleaning services, landscaping, exterior pressure washing, and even maintenance. As you're considering different companies for your needs, this can be a big tipping point if you're on the fence between two different crews. 
Houston Commercial Cleaning Services from Accredited Building Services
Looking to switch to a different cleaning crew? Choose our team at Accredited Building Services! We've been helping businesses keep their facilities clean since 1980 and have the experience you need to keep your building sparkling clean. We provide quality, client-centric services. Our goal is to meet and exceed your expectations. Call us today at (281) 578-2296 to request a free quote!