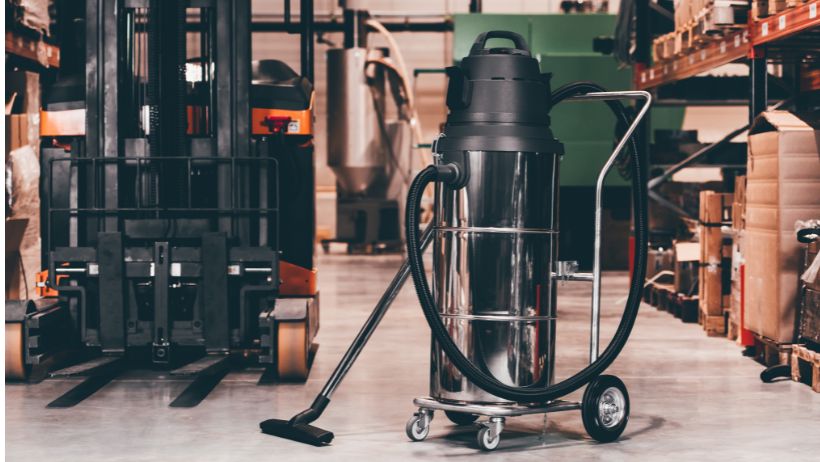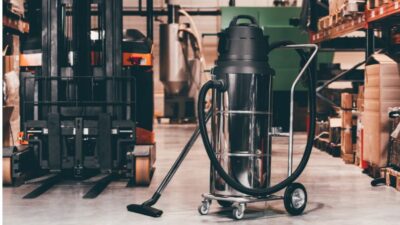 As an industrial plant manager, you know that employee training is key to ensuring that your plant runs smoothly and safely. Additionally, you should expect your Houston commercial cleaning crew to have the appropriate training for cleaning these industrial areas thoroughly and safely. At Accredited Building Services, employee training is one of our key values, particularly when it comes to maintaining specialized areas such as industrial plants. 
In this post, we'll look at how proper employee training for cleaning industrial plants can help improve operational efficiency and production output without skimping on safety regulations. We'll cover how successful training creates a positive work environment for everyone in the plant—from cleaners to engineers.
From implementing relevant safety protocols during cleaning sessions to equipping our commercial cleaning staff with the necessary skills for working around industrial equipment, trust our team to take care of your industrial space safely and efficiently. Contact us today for all your industrial cleaning needs.
Working with You to Tailor Our Janitorial Training
Ensuring the cleanliness of an industrial plant is no easy feat. It requires a specific approach tailored to the unique needs and challenges of working in your particular industrial environment. That's why we work closely with you to determine the cleaning and safety protocols that will be required to work within your space. This way, we can incorporate those specifications into our employee procedure training. 
Our training focus ensures that our team cleans the plant thoroughly and efficiently. It also addresses the potential risks and hazards that come with working in an industrial setting. Our professional approach to industrial cleaning helps create a safer and healthier workplace for all employees. It also supports your goal of maintaining the integrity and functionality of the plant.
Houston Commercial Cleaning Tasks for Industrial Plants
Houston is home to thousands of industrial plants that require regular cleaning and maintenance. Industrial plant cleaning is not only necessary for safety reasons but also for enhancing production efficiency. A comprehensive checklist should be followed by professionals experienced in Houston commercial cleaning. 
Based on your industrial plant operations and equipment, you may require specific cleaning tasks, such as:
General Facility Cleaning: This can include industrial vacuuming, cleaning heavy equipment, and regular janitorial services. 
Pressure Washing: Power washing may be required for walls, floors, or loading docks. 
Disinfection: This is critical for laboratories, machinery in food and hospital equipment manufacturing, and other plants that require a sterile environment.
Decontamination: For facilities that handle large amounts of chemicals, decontamination removes chemical buildup from surfaces.
Mold Management: In a humid environment that can foster mold growth, a plant may require continuous mold eradication and stain treatment to prevent mold from coming back.
Pest Control: Pests can be drawn to raw materials in food and textile manufacturing plants, requiring regular pest control treatments for factory floors.
Taking a systematic approach to industrial plant cleaning helps improve the working conditions for your employees. Additionally, it can positively impact your plant's productivity and bottom line.
Safety Protocols for Industrial Janitorial Cleaning
Houston commercial cleaning for industrial areas requires the use of strong chemical cleaners, disinfectants, and powerful equipment. It is essential to follow strict safety protocols during the cleaning process to avoid accidents and injuries. 
Properly storing and labeling cleaning supplies, using personal protective equipment, and ensuring proper ventilation are just a few examples of safety measures we keep in mind. By prioritizing safety along with cleanliness, we can help provide a healthy and hazard-free work environment for all.
As janitors, it is important that we adhere to proper procedures when cleaning areas that require personal protective equipment (PPE). Before entering the area, our cleaning crew will make sure to properly don all required PPE, including gloves, goggles, or coverall. Once the cleaning is complete, they properly dispose of all waste and used PPE in accordance with established procedures. 
Chemicals play a pivotal role in many manufacturing processes, particularly in the plant environment where productivity is key. Working with caustic chemicals requires an extra level of caution and attention to detail. These chemicals have the potential to cause severe damage to equipment. More importantly, they can be incredibly harmful to personnel if handled improperly. Our team is trained to use protective gear and equipment, properly label chemicals, and dispose of them according to protocols to mitigate any harm. 
Your Houston Commercial Cleaning Company
As always, the health and safety of all employees is paramount in an industrial plant setting. Accredited Building Services is here to help you create the best possible janitorial program for your facility. We provide comprehensive training and support for our cleaning crews to ensure that cleaning the facility is done safely and efficiently. Our expert team of cleaners can handle any size job. Based on your needs, we will use a specifically tailored industrial plant cleaning checklist. 
With over 40 years of experience, Accredited Building Services has done it all when it comes to maintaining commercial buildings—from stocking supplies to taking out the trash and more! Contact us today for a quote and let us help you create a safe and clean industrial workplace environment.