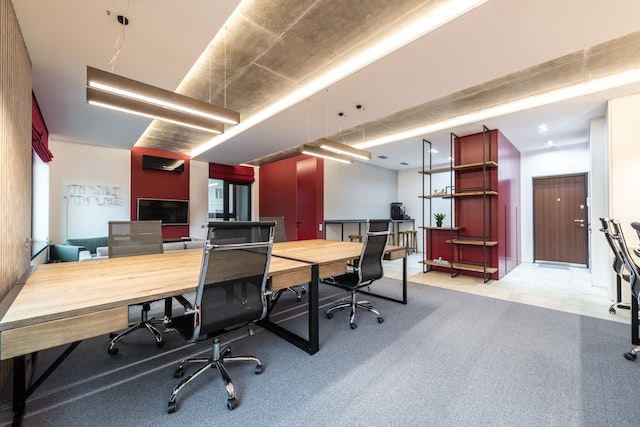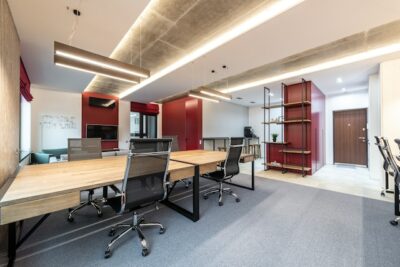 With less employees in the office regularly due to summer vacations, why not take some time to deep clean your office before the fall season? Investing in a Houston commercial office cleaning to freshen up your workplace offers many benefits. Not only will you be rid of the dirt and dust that has been accumulating over several seasons, but you'll also be creating an environment that is both inviting and uplifting for your employees when they return from their summer holidays. 
In this post, we'll discuss the methods and approach used by our Houston commercial office cleaning crews to provide an effective deep clean. Trust us to keep your workplace looking its best, so you can focus on what matters most — growing your business. If you're ready to refresh your workspace that will leave your office bright and clean, get in touch with us today! 
Why Does Your Office Need a Deep Clean?
An office deep clean not only controls dirt, debris, and dust, but helps limit the spread of germs and viruses. Unlike normal day-to-day cleaning, which generally includes vacuuming, dusting, and a light cleaning of common surfaces, an office deep clean targets all the surfaces and corners of your office from top to bottom to clean and sanitize them. From dusting every surface to disinfecting high-touch areas, we ensure that your office is spotless and ready for business. 
A clean office space can significantly impact your employees. A fresh, clean space can help make your employees feel more comfortable and satisfied in their workspace. A sanitized space can also increase productivity by helping to reduce illness caused by bacteria or dust. Our cleaning team can provide reliable and effective cleaning services that will help keep your workplace healthy and productive.
Deep-Cleaning Methods for Houston Commercial Office Cleaning
Our professional cleaners are trained to tackle even the toughest office cleaning jobs. Office deep cleanings should start at the top and work down. 
First are the high areas, such as ceilings, fans, light fixtures, and upper windows. Second is the middle areas, including desks, countertops, cabinets, windows, walls, and wall art or signs. Third is the floor level, including baseboards, carpets or rugs, and hard floors. With decades of experience in commercial cleaning, we will provide a thorough clean from top to bottom. Trust us to keep your office sparkling clean.
Depending on your office space, your deep clean could include some or all of the following:
Move and clean all furniture
Empty and wipe cabinets and bookshelves
Disinfect all office equipment
Dust ledges, vents and baseboards
Wipe switches, door handles and light fixtures
Scrub and mop all floors
Sanitize high traffic areas such as kitchen spaces and restrooms
We know that a clean office not only increases employee productivity, but also creates a positive impression on clients and visitors.
Dust All Surfaces 
Maintaining a clean office space is crucial for a productive work environment. Many people suffer from dust mite allergies. Dust mites are one of the most common indoor allergens. They are tiny organisms that feed off regular dust and the moisture in the air. Wiping every surface with a damp cloth helps trap and remove dust mites. All surfaces should be dusted from top to bottom, especially hard-to-reach spots or areas that aren't typically dusted, such as:
Ceiling fans
Vents
Light fixtures
Walls 
Picture frames
Tops of partitions
Full bookshelves
Window blinds
Clean Windows Inside and Out
Comprehensive window cleaning should not only leave your window glass sparkling clean, but also extend to the frames and sills. Our team of professional cleaners is equipped with the latest tools and techniques to ensure that no streaks or spots are left behind. We understand that clean windows are essential in maintaining a professional look for your workplace, and we are committed to delivering exceptional results every time. 
Wipe Down Hard Surfaces 
Thoroughly wiping down hard surfaces with a disinfectant is crucial to preventing the spread of illness among employees, particularly if these surfaces are used by multiple people or are in a high-traffic area. Surfaces can include:
Desks
Boardroom tables
Hard chairs
Cabinet fronts
Coffee tables
Baseboards 
Large office equipment, such as copiers or printers
Our team of professional cleaners takes this task seriously, using top-quality products and thorough techniques to ensure that every surface is thoroughly disinfected. 
Vacuum All Soft Surfaces
We take extra care when it comes to vacuuming all soft surfaces in your space. This can include carpets, rugs, curtains, fabric furniture and upholstery. Our professional team is equipped with top-of-the-line equipment to ensure that every inch is free of dust, dirt, and allergens. If desired, we can follow up with a thorough steam cleaning to refresh the fabric and remove stains. 
Mop Hard Floors
Hard floors can track dirt and bacteria throughout the workspace, making it essential to disinfect them thoroughly. When cleaning hard floors, it's crucial to use appropriate cleaning solutions to avoid damaging the surface. Our team of experienced cleaners knows the best products and techniques to use for your specific flooring material, leaving your floors spotless and germ-free. 
Your Trusted Houston Commercial Office Cleaning Team
Accredited Building Services is passionate about ensuring that your office space is clean and well maintained. Deep cleaning is essential for eliminating the buildup of germs, allergens, dust, and grime that can accumulate in an employee's workspace over time. It's important to deep clean your business on a regular basis, at least twice a year. 
Many business owners gain peace of mind by hiring a professional Houston commercial office cleaning service to do the job properly. Our professional team of cleaners is well-trained and supplied with all the necessary tools to ensure your deep clean goes off without a hitch. Our team of experienced professionals will leave your commercial space looking brighter and fresher than ever before. If you're ready for a full office cleaning service, contact us for a quote today!