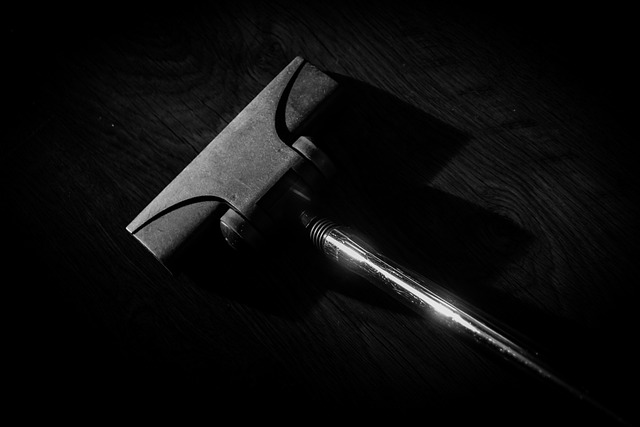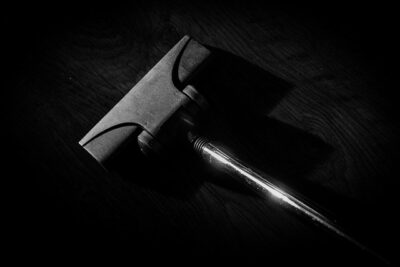 Dust and dirt may be slowly ruining your building's interiors, increasing costs and negatively affecting the look of your business. Many facility managers don't realize the damaging effects of dust and dirt for their buildings. The good news is that our Houston janitorial services company can help reduce the amount of dust in your facility to reduce some of these risks. In this article, we'll explain some ways we can help prevent dust damage in your building and a few of the many ways that dust can actually permanently damage your building.
How Your Houston Janitorial Services Company Removes Dust from Your Facility
There are many ways our janitorial experts help remove excess dust and dirt from your building to protect it from unnecessary damage. Frequent Houston commercial cleaning services include a variety of tasks that help get dust out of your building. 
For instance, regular vacuuming not only on floors but on upholstered furniture and other soft materials helps remove and contain dust in the vacuum bin so that we can take it outside of your facility. Frequent sweeping and mopping is also essential for hard floors to remove dust, which also comes with the added benefit of increasing traction for people walking on your floors. 
Our team also performs deeper cleans to help get rid of dust buildup and other potentially damaging particles from your building. Deep cleaning depends on the material, but typically includes using sophisticated tools and deep cleaning solvents to dissolve and remove dust that builds up and sticks to materials despite regular cleaning services. 
It's important to work with our Houston janitorial services company to address dirt, dust, and other particles in your building. They can cause a lot of damage to practically every surface and material inside your facility.
Work with our Houston Janitorial Services Company to Protect Important Materials in Your Building
Dust and dirt have many damaging effects that can impact your building. There are several ways that dust may harm surfaces and materials inside your building. For instance, it may cause discoloration and stains. Its gritty texture can also cause small scratches that build up over time. 
Therefore, it's important to talk to our Houston janitorial services company about how you can protect your business from dust damage. We can help design a custom cleaning and maintenance schedule to ensure you receive the right building services at the right time to prevent damage and keep your building looking clean and professional.
Houston Commercial Cleaning Services Removes Damaging Dust from Walls
When you think of dust, you might not realize that it can build up on walls inside your building. It's a common misconception that dust only gathers on horizontal surfaces like desks and floors. However, the walls in your building can be particularly vulnerable to dust damage. 
You see, dust is often quite sticky, which means that it can adhere to vertical surfaces like walls. The problem with this is that it can eat away at the paint or wall coverings in your building. 
Dust and dirt can permanently stain the walls in your building. This is a problem because it can make your entire building look dingy and unkempt. Also, stained walls means you will need to repaint or replace the wall coverings in your building more frequently. This can increase overall costs for building maintenance and may also create unnecessary disruptions to your everyday operations. 
Because of the many issues from dust on your building's walls, our Houston janitorial services company frequently recommends dusting and washing the walls on a regular basis. A light dusting helps remove surface level dust and prevent it from building up in layers over time. In addition, washing the walls with a mild detergent helps remove most dust from the surface, which is good for a deep cleaning a few times a year.
Our Houston Janitorial Services Company May Need to Repaint or Recover the Walls Over Time
Of course, if you already have dull, discolored walls from dust buildup in your facility, then often it's best to start fresh with a new coat of paint or replacement wall coverings. The good news is that our janitorial professionals can help with this as well. We offer building maintenance services that include repainting or recovering the walls as needed. Starting new can help you better maintain the walls over time and also keep your facility looking pristine. 
Cleaning Dust from Carpets to Prevent Premature Wear and Tear
If your office has carpet, dust can also cause serious damage to that as well. Dust and dirt can penetrate the carpet fibers, sinking deep into the carpet. There, dust can do several damaging things. First, it can cause discoloration, particularly on lighter colored carpets. In addition, the dust and dirt act almost like sandpaper, tearing and unraveling the delicate fibers of the carpet. Over time, dust damage on carpet can make it look dull, dingy, and worn. Some carpets may even start to fray to the point of looking frizzed.
That's why it's so important to work with our Houston janitorial services company for proper carpet care. Through regular vacuuming and carpet cleaning, we help remove the dirt and dust inside the carpet to prevent unnecessary wear and tear that leads to more frequent carpet replacement for your business.
Your Janitorial Team Removes Dirt from Hard Wood and Vinyl Floors
Even if you don't have carpet in your building, dust can still damage the hard floors, like wood and vinyl. Dust acts almost like sandpaper on hard flooring. It causes small, microscopic scratches in the surface over time. After the scratches accumulate, the floors may look pretty ragged and dull. It may also damage the protective coatings on floors, which can lead to permanent issues that require replacement to fix. 
Our Houston commercial cleaning services help get rid of dust that settles on hard floors to prevent unnecessary damage. Through regular sweeping, vacuuming, and mopping, our team can help get rid of potentially damaging dirt from your floors. 
Our Houston Janitorial Services Company Helps Prevent Dust from Infiltrating Your Electronics
Another potential risk of dust in your office is damage to sensitive electronic equipment like computers. Dust can cause many issues because it interferes with the circuits in electronics and can also insulate them. This can lead to malfunctions, failures, and overheating. Therefore, excessive dust in your building could cost your business thousands in premature equipment failures. 
With Houston business cleaning near you from our team, we help remove as much dust as possible from your building before it can sneak into computers and other electronics in your office and cause damage. 
Get Houston Business Cleaning Near You from Our Team at Accredited Building Services
When you need expert janitorial services, choose our team at Accredited Building Services. We've been providing business owners and facility managers with superior cleaning and maintenance services for over 40 years. Our cost-effective, top quality services help you keep your building in top shape to ensure your workspace is clean, sanitary, and inviting for all. Contact us now to request a quote for your janitorial service needs.