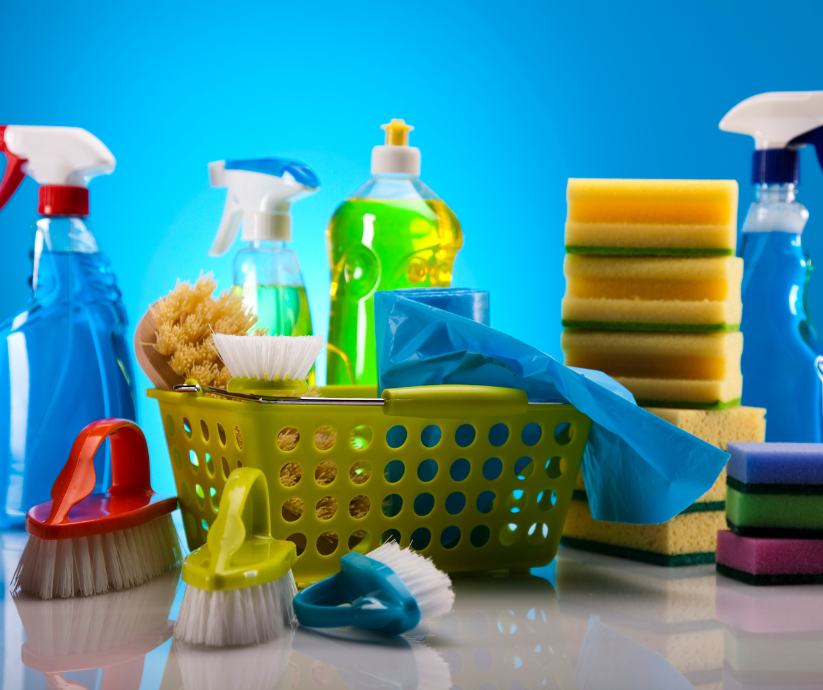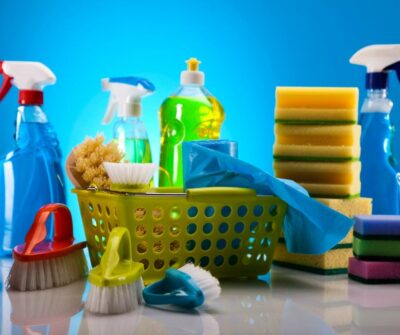 Commercial cleaning helps keep your workplace sanitary and professional for employees and clients. Everyone deserves a clean, germ-free office, which is why it's so essential to prioritize cleanliness and hygiene in the office. However, you can't achieve this without the right equipment and products for the job. 
Just like every workplace needs pens, they also need commercial cleaning supplies to help with cleaning. There are some things that you'll keep on hand and some things that your cleaning crew will supply and bring with them when you get cleaning services. Make sure you know exactly what you need so you can foster a safe, clean work environment. 
If you need commercial cleaning services in Houston, our team of professionals is the best in the industry. Trust our 43 years of experience – contact us now to get started.
Why Every Workplace Needs Commercial Cleaning Supplies
Imagine trying to clean a desk without cleaning products, cloths, or paper towels. It just wouldn't work. You want to make sure you have everything you need to keep your office clean. Otherwise, cleaning can be difficult, ineffective, and even impossible. Without the right supplies and equipment, your office will quickly become dirty, grimy, and germ-ridden. This creates many problems for your workplace. For instance, it looks really unprofessional, which can hurt your reputation among employees and customers. Also, it can increase the risk for illnesses and infections that can impact productivity and encourage absenteeism. Therefore, it's important to make sure you have everything you need to keep your office clean and sanitary. 
Now, there are some things that your cleaning crew will bring with them for commercial cleaning services in Houston. However, keep in mind that it can be really helpful to have some things on hand to help with cleaning up messes and removing germs in between office cleaning sessions. 
What Your Office Cleaning Crew Will Provide
One of the easiest ways to keep your office clean is to outsource commercial cleaning services in Houston to a reputable team. This way, you get a team of professionals that comes in and cleans your building based on schedules and services you deem necessary for your building. When you hire an office cleaning crew, they will bring supplies and equipment they need to complete the job effectively and efficiently. So, you won't have to supply all the things necessary to keep your workplace clean. 
The exact list of things that your cleaning crew will bring with them depends on the exact services you receive, but they will generally provide the bulk of the cleaning supplies you need. So, this cuts down on purchasing and also storage requirements. 
You Still Need to Keep Some Cleaning Supplies On Hand 
Even though your cleaning crew will likely provide the majority of the cleaning products needed, it's still essential to keep some in the office and easily accessible to all your employees. There are a few reasons for this. One is that messes can and do happen in between nightly commercial cleaning sessions. Rather than leaving a spill, stain, or other mess all day, it's generally better to clean them up ASAP. This helps prevent permanent damage to the building, reduce safety hazards, and also helps your office look nice at all times. 
Additionally, many people feel more at ease when they have access to things that help them keep germs at bay. That's why so many businesses install hand sanitizer dispensers throughout the building. Keeping some basic cleaning supplies can encourage employees to practice germ-fighting activities like wiping down their desks after lunch so they feel more comfortable. 
Commercial Cleaning Supplies List for Offices
Obviously there are many tools and products you can use to keep your office clean. These building cleaning supplies can prove essential to your business, whether you have an in-house cleaning team or you hire a professional crew like our team at Accredited Building Services. When purchasing commercial cleaning supplies, make sure you have a comprehensive list. This way, you can make sure you have all the things you need, but can leave off the things you don't. Not sure exactly what you need? That's why we've compiled a checklist for you to use as a guide. We've split things up into essentials (things you absolutely need) and other supplies (that you may need in certain circumstances). 
Essential Commercial Cleaning Products & Equipment
There are some things that basically every office needs for cleaning. Here's our basic list of cleaning equipment and products to have for your workplace: 
Multipurpose cleaner
EPA-approved disinfectant
Floor cleaner
Glass cleaner
Toilet bowl cleaner
Microfiber cloths
Bucket
Broom
Mop
Dustpan
Vacuum
Toilet brushWet floor signs
Additionally, keep in mind that convenience plays a huge part in whether your team will take care of messes during the work day. Consider providing disinfectant wipes because they're incredibly easy to use. Also, if you buy concentrated products like multipurpose cleaner, make sure there's a bottle that is properly diluted already for people to simply grab and spray as needed. 
While we're talking about cleaning products, let's talk about some other hygiene essentials to keep on hand in your office, such as:
Hand soap
Hand sanitizer
Paper towels
Toilet paper
These are all bathroom supplies that are absolutely necessary and you don't want to be caught without them in the middle of the day. 
Other Cleaning Supplies You May Need
While the list above is a pretty comprehensive one full of basic products you'll need, keep in mind that you may need other more specialized cleaners. Whether you need these products depends on the surfaces in your building and your workplace processes. Consider adding these to your list as well:
Wood polish: You may need wood polish if you have a lot of wooden desks or furniture in your office.
Degreaser: If you frequently deal with grease spills and stains, like in an industrial workplace, then you'll probably need a specialty degreaser.
Air Fresheners: Air fresheners aren't a necessity for cleaning, but they can be helpful to temporarily help with odors.
Insecticide: If your office struggles with bugs, you might need an insecticide to help banish them from the building.
Stain Treatment: For offices with carpet and/or upholstery, a stain treatment is a must for preventing set in, difficult to remove stains.
Mold/Mildew Spray: If you discover mold or mildew in your building, then you may need specialty cleaners to remove it.
Stainless Steel Cleaner: Stainless steel cleaner contains cleaning products and oils to keep stainless steel sparkling. If you have a lot of stainless steel furniture in the workplace, consider adding this to your list as well.
Is There a Difference Between Brand Name and Generic Cleaning Products?
Another common question you might have about commercial cleaning products is whether it's better to purchase brand name or generic products. Ultimately this comes down to your preferences and budget, but keep in mind that generic products are generally much cheaper than brand name products for office cleaning. Also, in most cases, there's little or no difference in how effectively they clean. So, if you're shopping to replenish the cleaning closet in your workplace, you might consider going generic. Our team can help you decide which products are best and can even provide you with cost-saving solutions for cleaning supplies. 
Commercial Cleaning Solutions in Houston from Accredited Building Services
When you need commercial cleaning in Houston, look no further than our experts at Accredited Building Services. We've been providing top quality cleaning solutions to Houston businesses since 1980 and are proud to be a highly-rated cleaning and building maintenance provider. Our team provides complete services to offices, industrial plants, banks, and schools throughout the area. We ensure your workplace is neat, clean, and disinfected to improve safety and professionalism, no matter your industry. Contact us now to request a custom quote for your building cleaning needs.