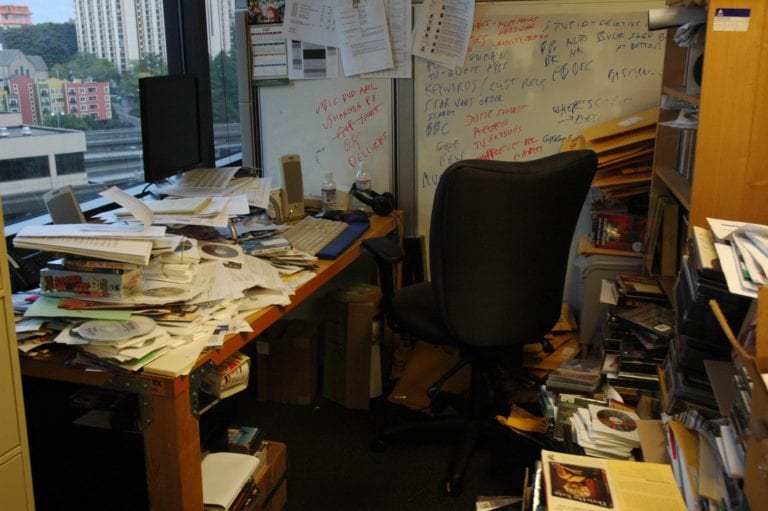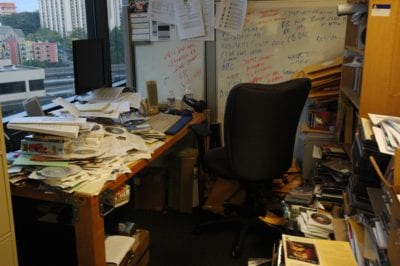 Is your workplace messy, disorganized, or downright dirty? Commercial cleaning can help you build a better reputation for your business. Many business owners don't realize how important it is for their bottom line to maintain a clean work environment. However, commercial cleaning can help you attract more customers, inspire customer loyalty, and motivate your employees to provide better service. Learn how our cleaning crew can boost your company's image.
How Does Commercial Cleaning Affect Your Brand's Reputation?
Even if you're the best in your industry, a filthy workplace can quickly put you out of business. If you think that's an exaggeration, consider this: 52% of surveyed consumers say they have bypassed a business because the storefront looked dirty. Therefore, first impressions count a lot when it comes to cleanliness for your business. However, with the right commercial cleaning crew, you can help attract customers to your business by keeping your interiors and exteriors clean and professional.
Building cleaning can also help you keep your current customers coming back to you, rather than your competition. Often, customers may do business with you once or twice even if they're uncomfortable with the state of your workplace. However, after repeatedly seeing your messy environment, they may flock to your competition instead. In fact, 32% of consumers say that they haven't gone back to a business because it was dirty, either inside or outside. This means you could be losing almost a third of your repeat business. A cleaning crew can help prevent these issues by providing you with a welcoming, customer-friendly location.
Finally, commercial cleaning also helps improve your staff's morale. A clean workplace helps instill confidence in your employees and can help them feel happy to work at your company. However, dirty offices tend to lower morale and productivity. This doesn't just affect your staff's attitude, it can also impact how they treat your customers. Instead, ensure your business is clean with expert cleaning services from trusted professionals.
Frequently Forgotten Building Cleaning Tasks
Even small things can affect how people perceive your business. You may not notice the dust, but new visitors often will. This can negatively impact your reputation and, by extension, your revenue. Therefore, you should make sure your commercial cleaning crew tackles often forgotten areas.
Commercial Cleaning for the Restrooms
Naturally, some of the grossest areas in an unclean workplace are the restrooms. While these areas aren't necessarily forgotten, they certainly often don't receive the level of care they need. Approximately 42% of surveyed consumers say that an unclean restroom is the most off-putting thing you can find in a business, just behind foul odors. Also, if unpleasant odors are coming from a business's restroom, 73% of people said they would leave that company a bad online review. Reviews like this can make potential customers run in the opposite direction.
If that's not enough to convince you to up your game for restroom cleaning, you could also face heavy finds for improper restroom facilities. OSHA requires you to provide your employees with a functional, sanitary restroom. This includes keeping your restrooms stocked with soap and hand towels. If you've ever gone to the restroom and realized the soap dispenser was empty, you know how frustrating this is. It can repulse your staff and customers and may leave you with heavy duty fines from OSHA. Your janitorial services company not only keeps your restroom facilities sanitary, they also provide the supplies you need for your restrooms. For example, soap, paper towels, and deodorizers.
Office Upholstery Commercial Cleaning
Your office furniture likely gets a lot of use. However, couches, throw pillows, and plush waiting area chairs can quickly get gross. This component of commercial cleaning is often forgotten because it's out of sight, out of mind. If your office furniture is for your clients, then you're probably not sitting in it very often. However, your clients will definitely notice if it's been too long since you had the upholstery cleaned. Dusty, dirty furniture looks bad, can cause unpleasant odors, and can even stain your customers' clothes. Ensure you receive commercial upholstery cleaning at least every six months to a year.
Ceilings, Air Vents, and Light Fixtures
Now, you're probably not looking up at your ceilings very often, but your customers may. Ceilings, air vents, and fans can all collect dust quickly. If you have ceiling tiles, look at the framing between them. Is there dirt and grime? Are there cobwebs and buildup on the air vents? Do the blades of your ceiling fans have dust bunnies on them? These are areas that business owners often overlook, but that your commercial cleaning company never should. Dirty air vents and fans can negatively impact indoor air quality, which may affect your staff and customers' health.
Also, light fixtures are a commonly forgotten area that require regular cleaning. We all know that light fixtures can quickly accumulate dead insects like flies. They can also gather dust which affects the amount of light they can shine in your building, which can cast a gloomy glow on your business. Instead, regular dusting and dead bug removal can help keep your building looking clean and professional.  
Blinds and Curtains
Blinds and curtains are another commonly overlooked part of commercial cleaning protocols. Both can quickly collect dust and dirt. This makes them look unkempt and unprofessional. In addition, dirty window coverings often have to be replaced more often than ones that you keep clean. Dirty curtains will also start to smell musty and may affect your entire office. For blinds, make sure they get a deep clean once a year and a quick dust every time your cleaning crew is there. For curtains, make sure they're cleaned every three to six months.  
Exterior Building Cleaning
Additionally, make sure your cleaning contract also includes exterior pressure washing and window cleaning to prevent negative impressions before customers even walk through your doors. You may not think your building's exterior is a big deal, but people can and do start judging your business from the street or parking lot. Schedule seasonal pressure washing for your building's exterior and also after major storms that may leave behind dirt and debris that may scare your customers off.
At Accredited Building Services, we are an elite janitorial services company with over 40 years of experience serving Houston and Beaumont businesses. We offer practical, customized cleaning contracts to fit your needs and budget. Our team receives extensive training to ensure they have the knowledge and skills needed to leave your building sparkling clean. Call us today at (281) 578-2296 to learn more and request a free quote. We are here to serve you!