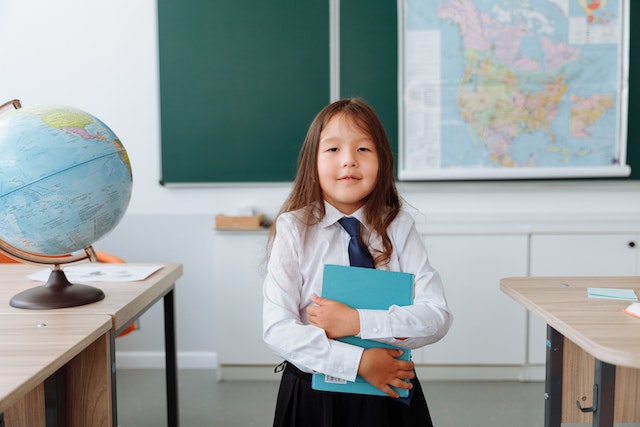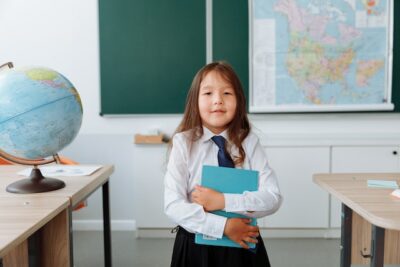 For principals and staff, returning to school after the summer months can be a hectic affair, as there are so many tasks to do and items to organize. As you prepare your classrooms for another year of educational excellence, don't forget one essential element—a back-to-school deep clean. A thorough deep clean before the first day back is vital for removing bacteria and allergens from your campus while ensuring it looks its best after weeks in hibernation. 
In this post, we'll discuss why a summer deep cleaning from a Houston building cleaning company should be part of any successful back-to-school plan for private schools. To get a quote, contact our team today. 
Benefits of a Deep Clean for Private Schools
As the new academic year approaches, private schools in Houston are gearing up to welcome students and staff back to campus. With the influx of students in the fall usually comes an influx of germs, so maintaining a clean and safe learning environment is always a priority. That's where deep cleaning comes in. Giving classrooms, hallways, and common areas a thorough scrub and sanitization can help minimize the spread of germs and ensure a healthy space for everyone. 
However, the benefits of deep cleaning go beyond just health and safety. A sparkling, well-maintained building can also boost morale and create a positive impression for incoming students and families. So if you're looking to start the school year off on the right foot, consider investing in professional Houston building cleaning services to take your campus to the next level.
Disinfect and Remove Allergens to Create a Healthy Campus
The Center for Disease Control has noted that 164 million school days are lost each year due to illness. With students interacting with each other and the surroundings constantly, it's important to ensure that the premises are sanitized regularly and allergens are removed. After all, 80% of germs are spread by touch. 
A professional cleaning service will use advanced equipment and techniques to clean surfaces thoroughly, disinfect high-touch areas, and remove any potential sources of allergens. By doing so, they not only prevent the spread of illnesses but also reduce the risk of allergic reactions among students and staff. This helps create a safer and healthier environment for everyone in the educational facility.
Cost-Saving Benefits
The benefits of deep cleaning go way beyond just improving appearances and reducing health risks. Deep cleaning can also help prolong the lifespan of materials and equipment, ultimately saving money on repairs and replacements in the long run. So if you're looking to not just clean your building, but truly enhance its overall longevity, don't forget these long-term benefits that come with a thorough deep cleaning.
Houston Building Cleaning – Deep Cleaning Tasks
In Houston, building cleaning is taken seriously by our team. Our professional cleaning staff are trained to perform deep cleaning tasks. A deep clean tackles all the surfaces and corners of your school from top to bottom. From cleaning every surface to disinfecting high-touch areas, we ensure that your school is ready to welcome back students for another year of learning. 
A deep cleaning starts at the top and works down. First, we clean the high areas, such as ceilings, light fixtures, fans, and upper windows. Next, we target the middle areas, including walls, windows, cabinets, countertops, and desks. Last, we finish up with the floor level, including baseboards, hard floors, and carpets or rugs. Additionally, our staff will ensure that all cleaning equipment and supplies are properly sanitized before and after use. 
With dedicated cleaning processes like these in place, students and staff can feel confident that their school environment is healthy and safe.
Depending on your campus setup, your deep clean could include:
Empty and wipe cabinets and bookshelves
Move and clean all furniture and desks
Dust ledges, vents and baseboards
Disinfect all office equipment
Wipe switches, door handles and light fixtures
Scrub and mop all floors
Sanitize high traffic areas such as the cafeteria and restrooms
Key Areas to Deep Clean in a Private School
Deep cleaning in schools is not just about wiping desks and vacuuming floors. It's a multi-faceted approach that includes targeting specific areas that are most susceptible to germs and bacteria. Keeping your overall school environment clean and sanitized is essential for the safety of students and staff. 
The key areas where deep cleaning is most beneficial in private schools include:
Restrooms
Classrooms
Cafeterias
Art and music rooms
School gym 
Restrooms tend to harbor harmful bacteria, which can easily spread from one person to another, so a thorough cleaning is crucial. In classrooms and special subject rooms, deep cleaning should focus on surfaces that students frequently touch such as desks and tables, door handles, and shelving. The cafeteria tables, chairs, and floors should be thoroughly disinfected daily since it's an area that has frequent food spills and messes. Finally, the gym should be deep-cleaned since it exposes students to dirt and sweat. 
Deep cleaning these areas will ensure that your school environment is healthy and conducive to learning. 
Reliable Building Cleaning in Houston from Accredited Building Services
Deep cleaning is essential for Houston private schools in order to get ready for the return of staff and students. With services from Accredited Building Services, you can ensure that your school will be deeply sanitized, cleaned, and maintained. 
Our deep cleaning process includes tasks such as removing allergens, sanitizing high traffic areas, and deep scrubbing all surfaces—visible and hidden. Plus, you'll also benefit from maintenance services such as floor stripping and waxing that go beyond regular cleaning protocols. 
As a result, you can expect increased health standards throughout the building with improved air quality. It's important to remember that deep cleaning offers more than just visible results—it extends the life of costly interiors like carpets, floors, and furniture, which ultimately saves money over time. 
Accredited Building Services guarantees your satisfaction with our top notch professionals who have years of experience. For a healthier learning environment this upcoming school year, contact us today for a quote.